Chicken Dhaba Karahi is mostly prepared at roadside 'Dhabas' in Pakistan and it is amazingly delicious and yummy! This is famous because of its spicy taste specially in Pakistan. Its ingredients vary depending on the region this dish is one of the hallmarks of Pakistani cuisines.
TRADITIONAL DHABHA CHICKEN KARAHI AND ITS RECIPE–SHARE IT ON YOUR WALL?
How Dhaba Chicken Karahi is Different from Other Karahis: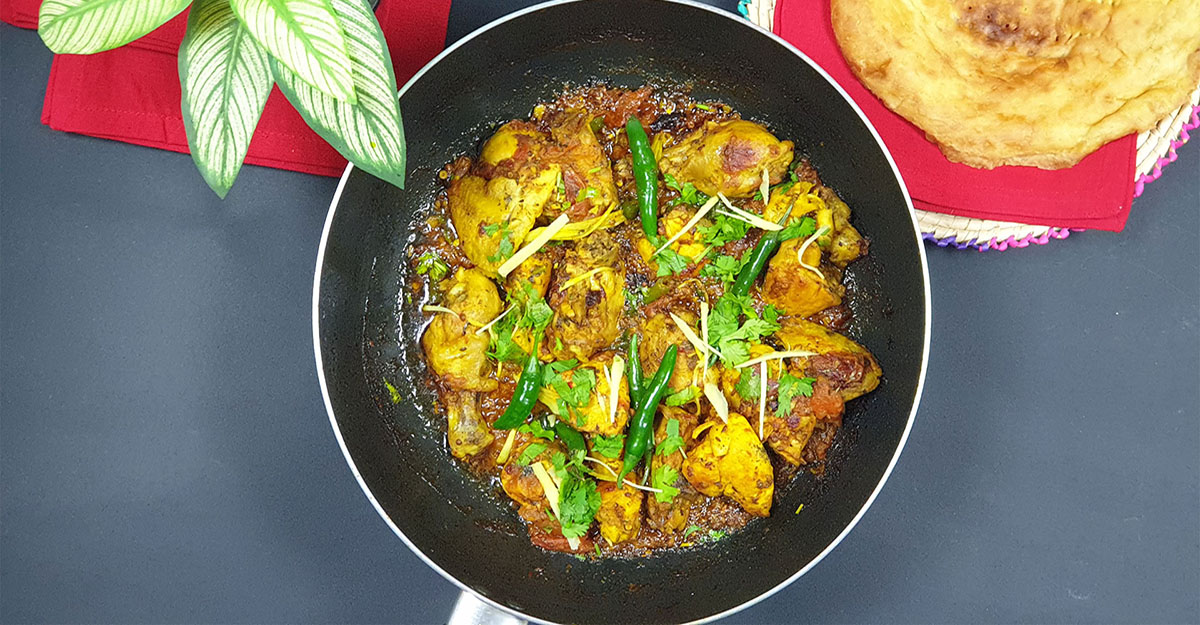 Dhaba-style chicken karahi, also known as desi chicken karahi, holds an exceptional place in Pakistani cuisine. When it comes to authentic Pakistani food, one cannot overlook the significance of roadside Dhabas and their delectable offerings. Dhaba murgh, or Dhaba-style chicken karahi, stands out as a prominent dish that captures the hearts of karahi enthusiasts and desi food lovers alike. What sets it apart from other variations of karahi is the generous use of fresh butter, which adds a rich and tantalizing flavor. Indulging in this mouthwatering dish is an experience that leaves taste buds yearning for more.
Major Ingredients:
SUMMARY:
Dhaba style chicken karahi has also been pronounced Dhaba karahi and this recipe is mostly preparing in roadside dhabas in Pakistan and in India as well. Its taste is very spicy and its look is very attractive. My dhaba chicken recipe which I have mentioned above is very simple and easy to make. It takes 40 minutes to cook. If you want to enhance your dhaba karahi's taste then fry your chicken pieces into butter. After, make masala for your karahi and for that add all spice, chillies, coriander, and other such ingredients, mix and fry them well. For yummy and delicious curry follow all above instructions. Then, add fried chicken pieces into the karahi and cook for 10 minutes. Lastly, garnish your dhaba karahi with ginger and sliced lemon.
Credit: Sabihaskitchen.com