Chicken Karahi is the most famous and delicious meal in Pakistan and Sub-continent as well. Therefore, No dinner party or special occasion is complete without serving a Desi Special Karahi. However, every house and restaurant have its own unique version of Karahi. It is named after the pan in which it was originally cooked. Traditionally, meat would be simmer in this pan or Karahi in an open fire.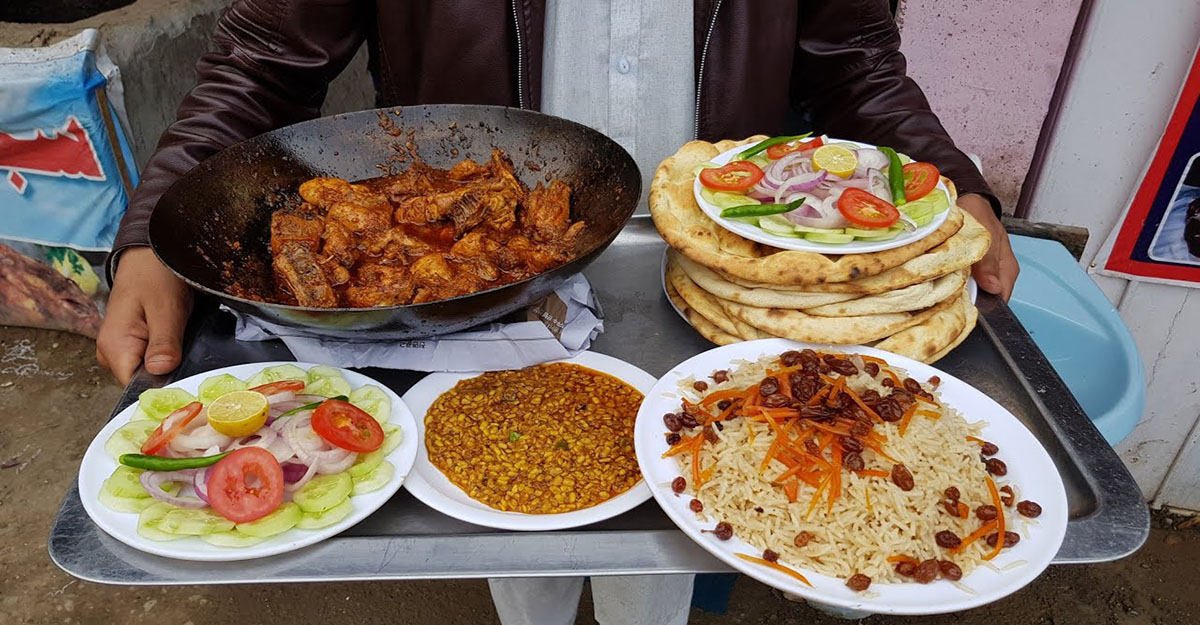 Chicken Karahi's distinguishing features are its brownish colour, rich tomatoey base and a fragrant finishing with green chilli peppers, and slivers of ginger. However, Chicken Karahi can be served with Nan, Kulcha, and Roti. There are curies about its origin but most of the sources declare it as a delicacy of Khyber Pakhtunkhwa, North West of Pakistan.
Taste of Chicken Karahi: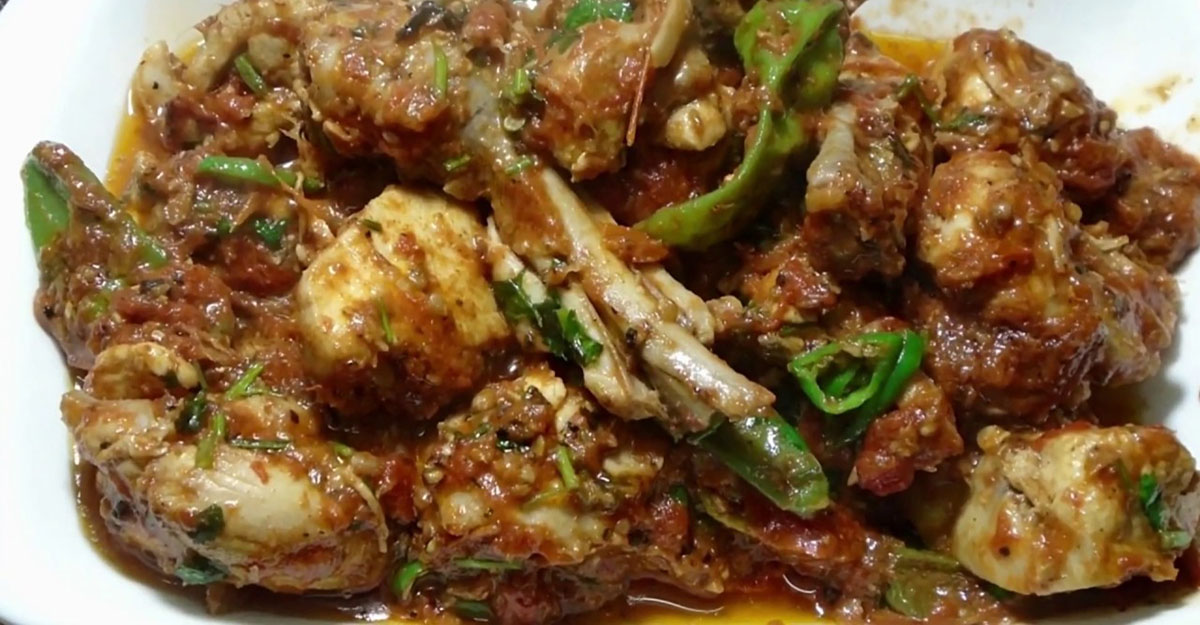 It would not be wrong to say that chicken karahi taste is one of the most famous aromas of Pakistani cuisine. Chicken Karahi taste varies in regards to its type and cooking method. There are as many Kinds of chicken karahi as you can imagine such as Dam ki Chicken karahi, Chicken White Karahi, chicken koyla karahi, Chatpati masaly dar karah and may more. However, my recipe for chicken karahi is very simple to cook and rich in taste. I mostly use Pakistani desi masala and Shan masala in my chicken karahi recipe. Traditional Pakistani masala gives an extra aroma to my chicken karahi. Following are the ingredient list and step by step instructions of my recipe. I suggest you follow it properly for the best taste of Pakistani chicken karahi.    
Ingredients:
2 tbsp Ghee
2 tbsp Neutral oil or Desi Ghee
1 small Onion finely hopped
8 Garlic Cloves crushed
¾ in Ginger crushed
1-2 Serrano or Thai green chilli peppers whole
2.2 lbs skinless, bone-in chicken
8 small (around 600 grams) tomatoes (can be Roma or Vine)
2 tsp Coriander powder
1 tsp Cumin powder
1 tsp Red Chilli powder or to taste
2 tsp kosher salt
¼ Cup plain whole-milk yoghurt whisked
1 tsp Black peppercorns freshly ground, or more to taste
½ tsp Garam masala
2-3 Green chilli peppers slit in half
1-2 tbsp Fresh Ginger
1 tbsp fresh cilantro chopped
Instructions:
Heat a large heavy-bottomed pan and add the ghee and oil. Once hot, add the onions and fried them quickly for 5-6 minutes, or until lightly golden. Add garlic, ginger, and whole green chilli pepper and fry for about a minute.
Then, add the chicken and ½ tsp salt and fry for 5 minutes until the colour of the chicken changes and it has stopped releasing water. Add the tomatoes, cumin, red chilli pepper, coriander, and remaining salt and fry for another minute.
Lower the heat to medium, cover, and allow the chicken to cook for 20 minutes, stirring once in between.
Raise the heat to high and continue to fry for 10 minutes to finish cooking the chicken and reduce excess liquid. You will notice the chicken taking on a glossy appearance as the ghee/oil starts to separate.
Lower the heat to medium, add in the whisked yoghurt, and gently fry for 2-3 minutes. Taste and add more salt, if needed. Add freshly ground black peppercorns and garam masala, and stir to combine. Top with green chilli peppers, julienned ginger, and cilantro.
Serve with hot Roti, naan, and Kulcha.
Top tips to keep in mind:
Make sure you use fresh correct chicken to tomato ratio. Go according to weight, as opposed to the number of tomatoes.
Vine tomatoes have more water content. Depending on the tomatoes and size of your pan/Karahi, you may fry out any excess water in a small pan.