Jetlag Warriors is a name YouTube channel having more than 100k active subscribers. This is a tourist vlogging channel run by Steve and Ivana. They both are YouTube vloggers work together for a couple of years. Jetlag Warriors also got married a few months back. They describe their passion in the following words;
 "We are Steve and Ivana! I am in Love and always in search of new adventures. We love discovering new places, trying new food, meeting new people, and learning new cultures!"
They have explored more than 30 countries and their food cuisine until now. And you know the exciting fact that they love Pakistani traditional food cuisine more than any other cuisine. They are very passionate, very enthusiastic and in Love with their exploring.
JETLAG WARRIORS EXPLORE THE PAKISTANI CULTURE-SHARE THIS?
The Jetlag Warriors in Pakistan: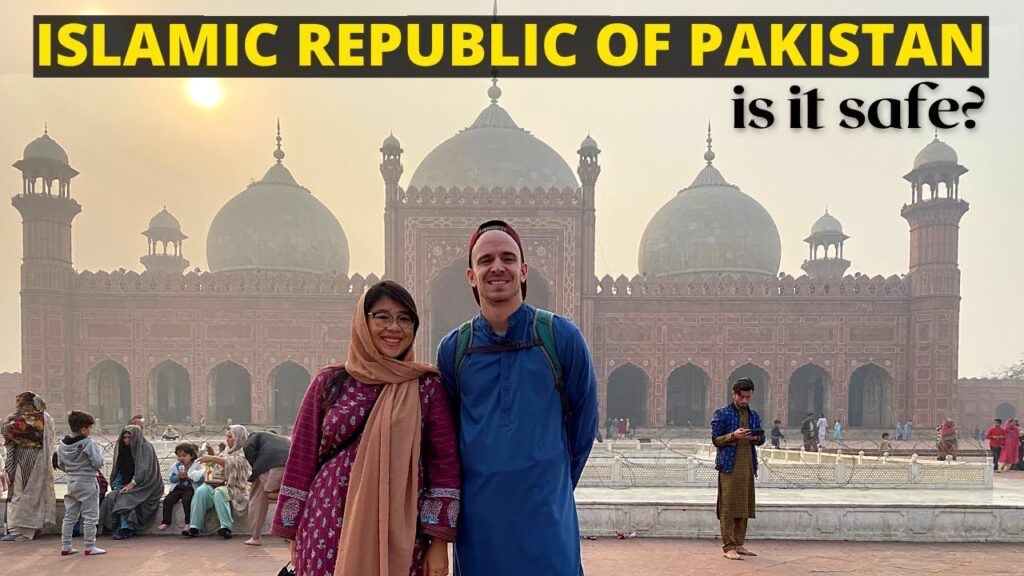 Jetlag Warriors visited many cities of Pakistan, from Lahore to Kohe Karakorum. Before reaching Pakistan, they departed from Malaysia and started their journey from Allama Iqbal International Airport Lahore. At the beginning of their trip, they look very enthusiastic and motivated. In one of his videos, Steve said they planned to stay here in Pakistan for three months. However, their journey covers all the aspects of Pakistani culture and tradition.
Similarly, they also explore every face of the Pakistani lifestyle, from stone-made houses to Luxurious Hotels of Pakistan. They found that Pakistan is a beautiful country with so much variation in its culture and many choices in its desi dishes. They stayed in local houses instead of hotels and explored Pakistan from the ground root level most of the time. To be precise, they uploaded about 80 videos with a duration of at least 20 minutes in which they only explained their experience about Pakistani culture and their food cuisine.
Warriors about Pakistani Food:
Pakistani traditional dishes are unique and famous all over the world. No cuisine of the world is as aromatic and rich as Pakistani cuisine. These are not my words; instead, these are the views of many foreign visitors that I have mentioned many times on this blogging site. So, it seems a little bit boring for you to read the same kinds of lines in every visitor blog. Considering this fact, let me directly talk about the Warriors' experience with Pakistani dishes.
Jetlag Warriors tasted as many streets food dishes as they could during their exploration of Pakistan. If I count all those dishes, it may exceed 100. However, some of the traditional dishes are Mutton Ribs, Poutine and Gulab Jamun, Alo Waly Pakoray, Raas Malai, Chicken Karahi, Chicken Handi, Pakistani BBQ Meat, Gajar ka Halwa, Seikh Kabab, Chicken Biryani, Chicken Palao, Desi Style Fried Chicken, Mutton Qorma, Nargasi Koftay, Traditional Kheer, Halwa Puri, Beef Paya, Haleem, Lahore Channy, Brian Takatak, Murgh Chicken Badami, Beef Nehari, Born Meru Nehari, Brian Nehari, Local Barfi, Gajreela, Gool Ghappy, Chapple Kabab, Chicken Sejji and traditional Chai (Tea).
Here I'm going to mention those dishes which are not present on this site yet, and hopefully, you'll get all of the words very soon. Pakistanifoodbox already gives you authentic recipes for many of the above dishes. For that, you can visit those blogs as well.
Nehari: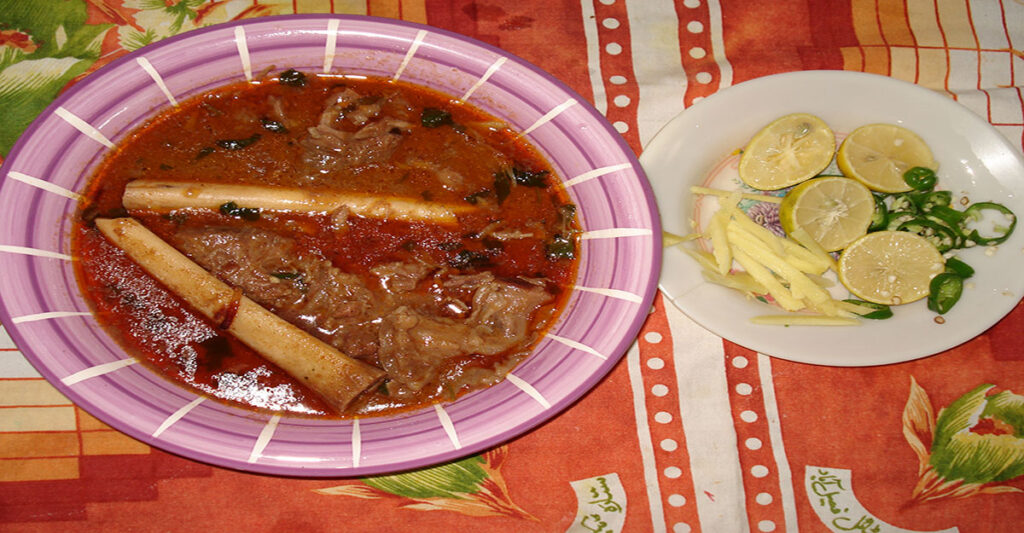 Nehari is one of the famous breakfast dishes of this cuisine. It is a stew-based dish made by slow-cooking meat and the bone barrow. Nalli Nihari with Naan or Kameeri Rotti makes one of the best breakfasts in Lahore. Nahari has many types depending upon the meat in which it is prepared. Beef Nahari, Barin (Maghaz) Nehari, and Bone Barrow Nehari are some of its kinds.
However, Stave and Ivana tasted all of them during their visit. They were in Lahore somewhere near the Dehli gate. They were hungry and looking for the best Pakistani 'Nashta' like a feast. Stave asked locals where to go, and the person told him to go for Nehari; this is the best breakfast in Pakistan. Then they, Steve and Ivana, reached a local roadside hotel and ordered all the Nehari dishes. Eventually, they got Nehari, and when they took the first bite of Nehari, they both said; AMM, THIS IS SO JUICY AND CREAMY IN TASTE, THEY NEVER HAD A DISH LIKE THIS BEFOE. STEVE SAID NEHARI'S BUTTERY TASTE IS SO THICK AND YUMMY!
Nargis Kofta: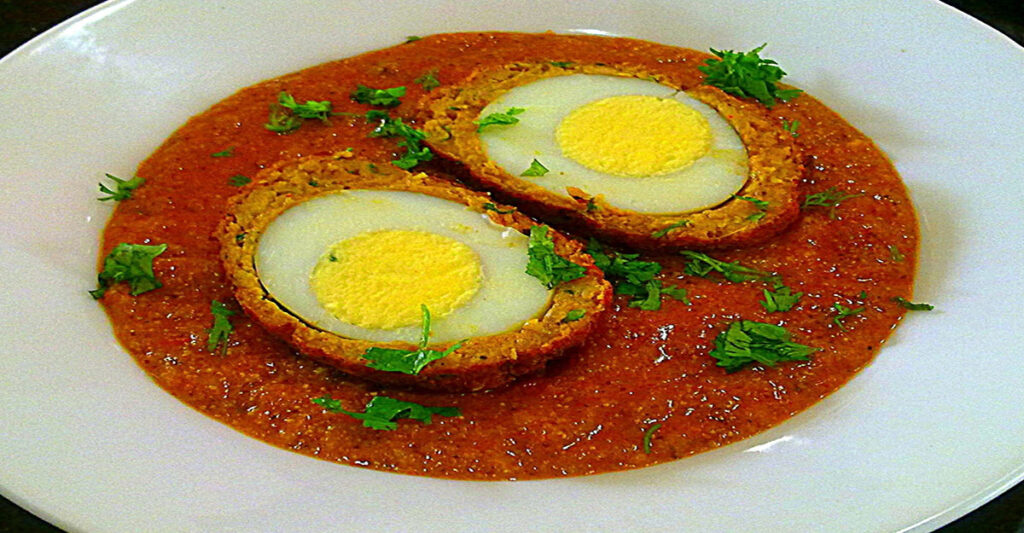 As I told you in the introduction, the jetlag warriors spend most of their time in local houses. When they were in Lahore, they got an invitation from their neighbours for dinner. The Pakistani Local Family served him many Pakistani homemade dishes at that dinner party. Nargis Kofta was one of those dishes. Kofta is a type of meatball which is prepared in Pakistani style. Kofta is made with minced beef meat coated on the egg. This is absolutely a fantastic meatball dish that I ever had, Ivana said after having a bite. And she also said now she understands WHY Pakistani cuisine is so famous worldwide.
Beef Paya: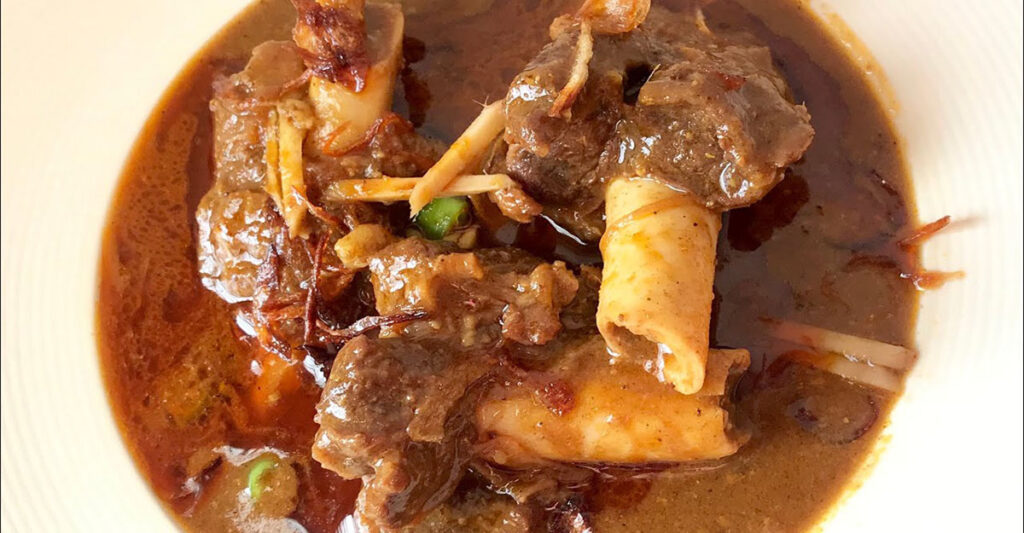 Beef Paya is also one of the famous Pakistani Nashta dishes of Pakistan. This dish is made with Beef Legs. This is a luxurious dish of Pakistan cuisine. It's very beneficial for human health. However, The Warriors were in the city of old and rich tradition Karachi when they tasted Beef Paya for the first time. They had Beef Paya with Roghani Naan and fell in love with its taste. I suggest you if you do not have Paya morning yet, then you should make it. These are Steve's words with lots of aromatic enthusiasm by having Beef Payas.
Lahori Channy: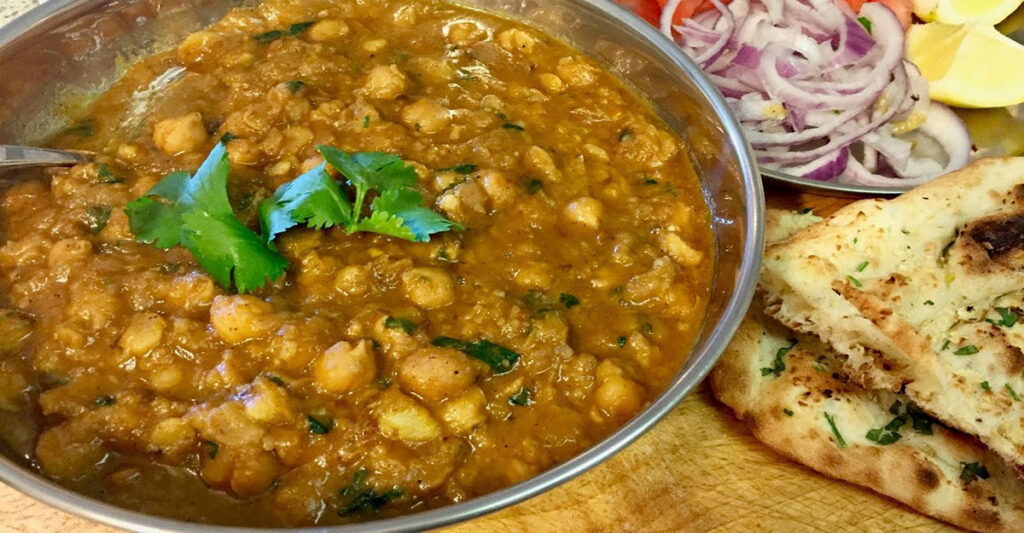 Lahore is a significant hub desi dishes of Pakistani cuisine. This city has many varieties in its breakfast cuisine, Lahori Channy one of them. No unique ingredients are needed to cook Lahori Channy. But how they prepared in Lahore is unique and unforgettable. That's why Lahore Channy became one of the favourite dishes of Ivana. She loved its taste and aromatic gravy with tandoori Naan Lahore channa's taste enhanced. 'I don't know how to explain its taste to you, Steve, seriously its taste is so yummy and spicy', Ivana said to Steve while explaining her feelings about Lahori Channy in one of their videos. 'This is very special, and its smell is amazing'.