Haley Dasovich is a young female YouTube Vlogger or travel vlogger. For me she is one of the interesting and passionate YouTube or particularly travel vlogger. Her YouTube Channel name is 'Haley Takes On the World' which has more than 500k active subscriber. Basically, she is from San Francisco, the Unites State of America. She is a full-time vlogger and she travelled many parts of the world. As she mentioned in some of her YouTube videos that she loves to explore new places as well as new food cuisine of the world.
When Haley Decided to travel to Pakistan: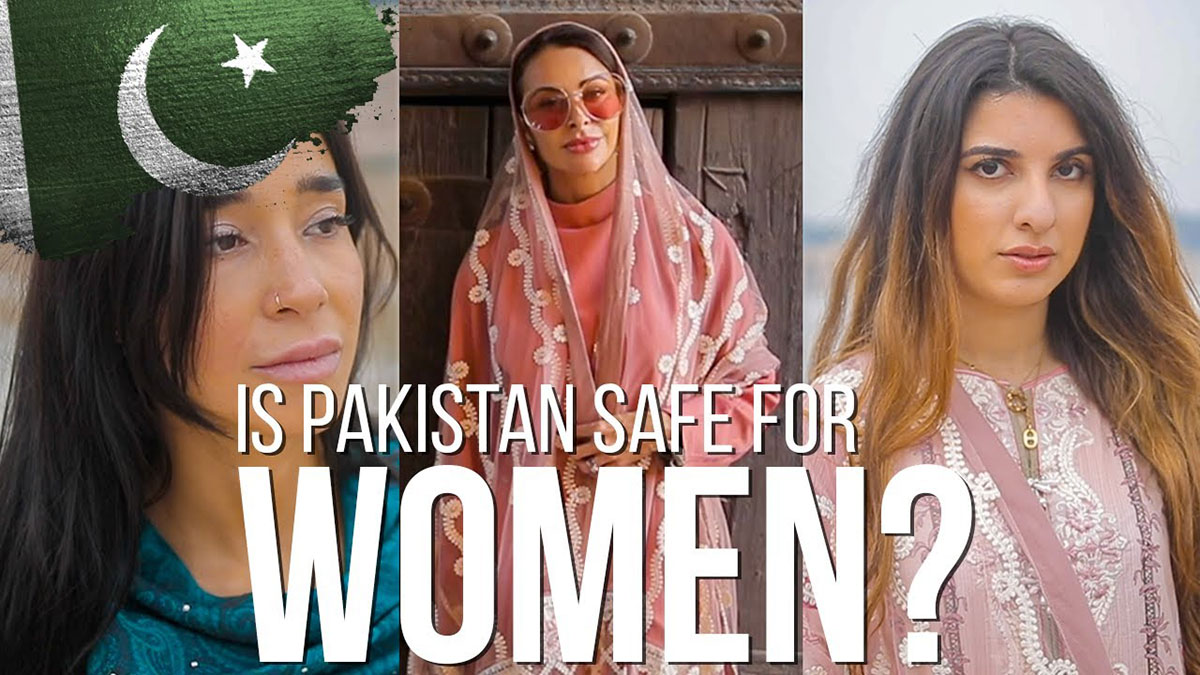 Pakistan is a safe and peaceful country for those who visit on their own instead of relying on News channels. International news channels portray a wrong and misinterpreted side of Pakistan that is why many foreign vloggers or citizens feel hesitant to travel to Pakistan. However, I use this blogging site to show you the real side of Pakistan through explaining with facts. As I unleash the stories of many foreign YouTubers' visit to Pakistan on Pakistanifoodbox, Haley is just icing on the cake. What happened when she decided to come to Pakistan? I quote Haley's own words here;
''I have been getting messages from friends and family, If I'm sure I want to go there, it could be dangerous to be there. My response to that is – YOU CANNOT ENCOUNTER DANGER ANYWHERE IN THE WORLD. I'M GOING TO PAKISTAN TO SEE IT FOR MYSELF, TO HAVE MY ONLY EXPERIENCE FIRST HAND.''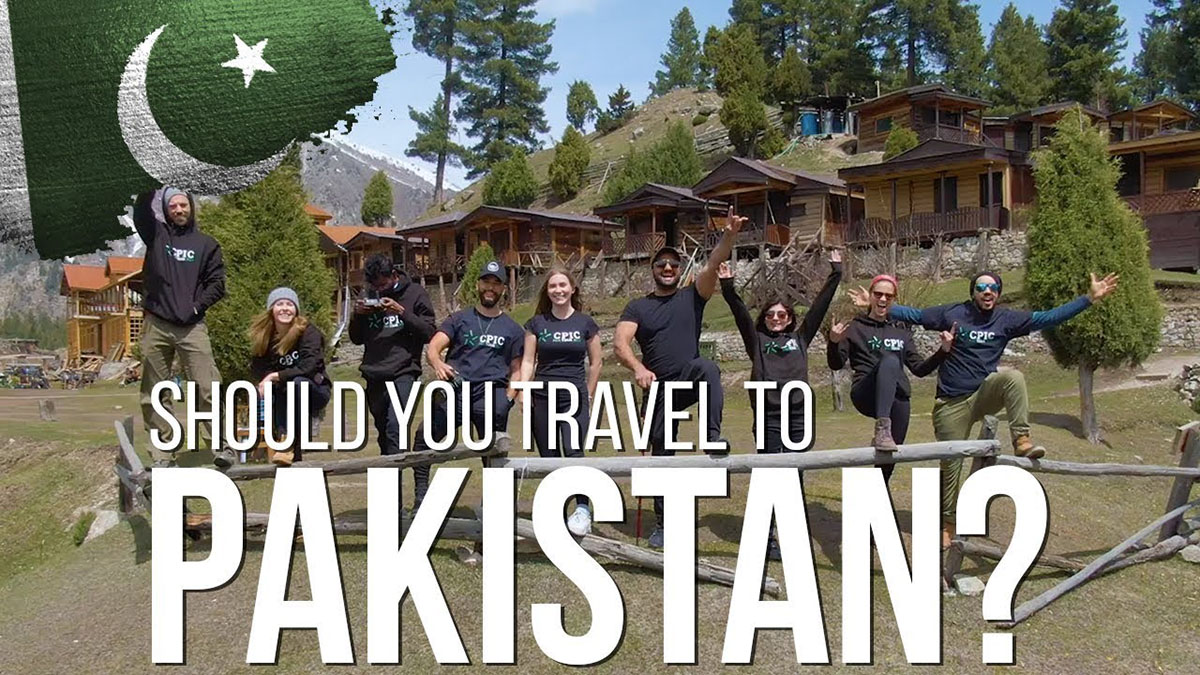 Now, one can easily understand that how Haley was willing to come to Pakistan and see on their own how it really looks like. I see the spirit in her words that everyone should have while you are doing such passionate work. However, in the coming part I'll get you through Haley's response, views, food reviews, and feelings about Pakistan.
ONE OF THE BEST VLOGGER WHO EXPLORED REAL SIDE OF PAKISTAN; HALEY DASOVICH — SHARE IT ON YOUR WALL?
Haley Dasovich in Islamabad, Pakistan: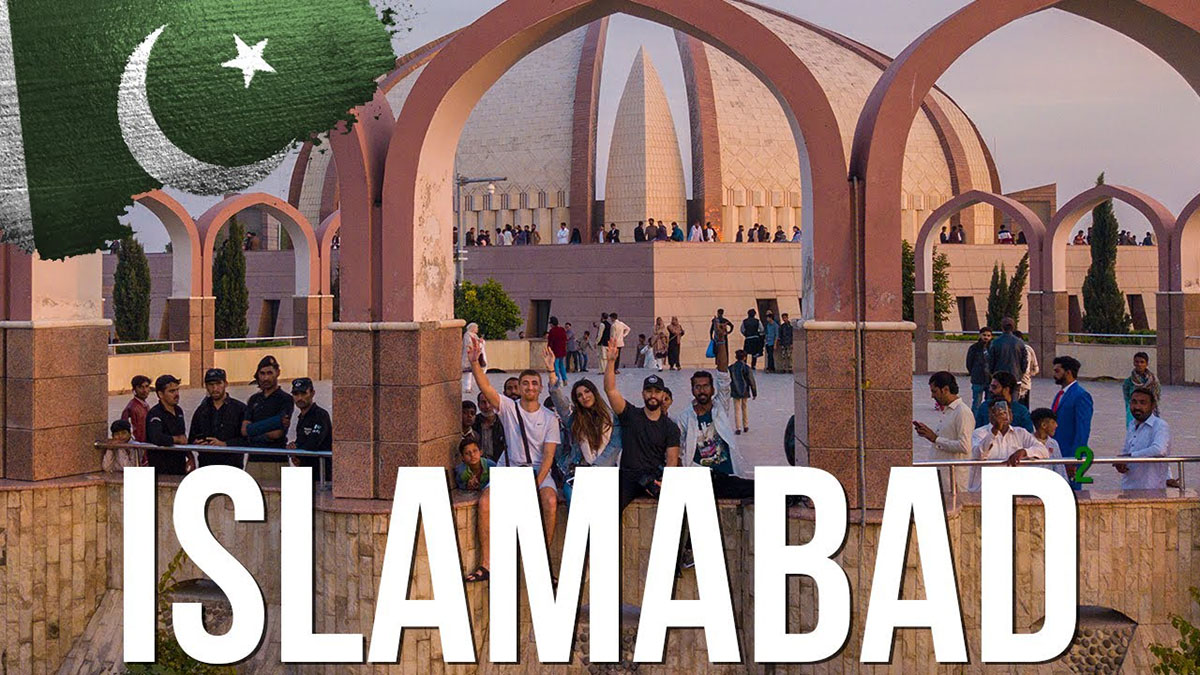 Before getting you in deep dive in Pakistani delicious food and Haley's views. I would like to mention here something that I got from Haley's first video in Pakistan. Haley was invited by a local tourist company who used to invite such prominent vloggers to promote Tourism in Pakistan. But Haley decided to explore Pakistan on their own for some days because she wanted to know that is Pakistan is safe to travel? That is why she start their journey alone from Islamabad. She visited many tourist places of Islamabad as well as its local street foods. Haley explored the beauty of this amazing city from Hiking Trail 5 through beautiful sceneries of Marghla Hills to Local Street food of Sector F10 Markaz. She tasted many dishes during her exploration of the capital city. Pakistani Chicken Tikka Leg, Dall Mash with Chapaati (Tortillas), Potato chips and Pakoras, Pakistani Organic Tea, Gool Ghappy, and Traditional Paratha Roll are some of those dishes.
After ending her solo visit, Haley shares her views as; 'I am an American girl travel alone on the roads of this country feel fully safe and secure. In fact, I travel on an Uber bike many times with anonymous Pakistani guys, they treated me so gently. As far as hospitality is concern, Pakistani people are welcoming in nature. They believe that; 'You have to feed your guest before your kids, this is the level of hospitality of Pakistan'.
Haley Dasovich in Northern Areas of Pakistan:
As I mentioned above that Haley was invited by a local tourist company named as CPIC (China-Pakistan Investment Company) Global. This company runs by a local Pakistani and along with Haley the company has also invited many other YouTuber, Instagramer, and other social media influencers. The company goal is to show real image of Pakistan which is wrongly portray by the Western Media. However, Haley started her journey from Northern areas of Pakistan with CPIC group. Haley visited Peshawar, Sawat, Kalam, and many other cities of North side of Pakistan. Haley tasted delicacy of KPK province which includes Peshawari Chapali Kabab, Dum Pukhthe, Mutton Champ, Siekh Kabab, and Pakistani green tea. After having it Haley said that this is the best dishes of her life that she ever eats. When she took her first bite of Chapli Kabab with traditional raita she said by closing her eyes that 'YUMM THIS IS TRULY YUMMY AND BEST MINECED MEAT DISH OF THE WORLD'.
Haley Dasovich in Lahore, Pakistan:
Lahore is an ancient city of South Asia. This city has its unique tradition and culture. Lahori street foods are well known and among the best street foods of Pakistan cuisine. When Haley along with other Vloggers reached Lahore, they invited for dinner party by locals. There were many Pakistani dishes served on the dinner table and there was an amazing aroma and smoke in the air. Each dish either it was chicken karahi, mutton karahi, Mutton champ, or Beef tikka, chicken tikka, had its own unique flavour and taste. However, Haley captured all those moments in her video and one could easily get an idea from her videos how amazing Pakistani cuisine is. Second morning in Lahore, Haley got some early morning shorts of ancient Lahore fort and did some shopping from local streets. Then along with a local Pakistani girl she visited Lahori Street food and taste many dishes like Tawa Kemma, Lahori Burger, and many more.
Haley Dasovich in Karachi, Pakistan: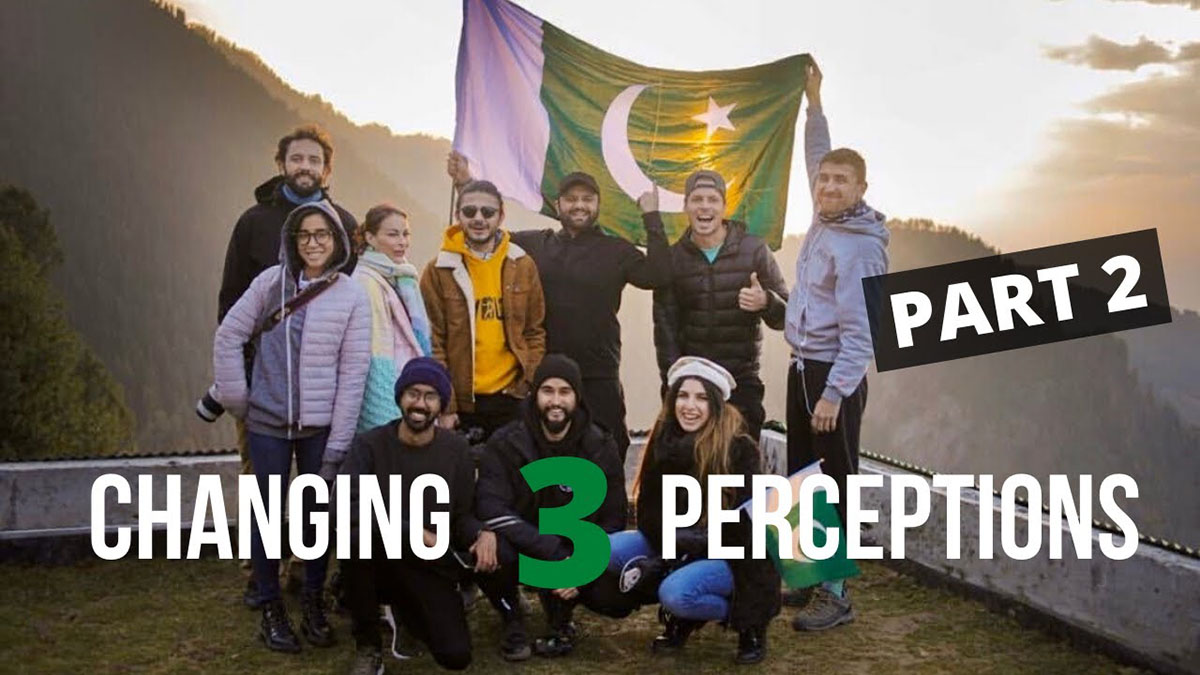 Karachi is the biggest city of Pakistan and it's an economic of hub of the country. People of every tradition and culture live in Karachi that is why this city has many variations in its culture as well as in food cuisine. The way in which Haley explain or capture Karachi Street food with her camera is remarkable. She tasted the World-famous Karachi Biryani from a local hotel and gave an amazing memory to her taste buds. Along with that she also tasted Pakistani traditional Pan from Shaheen Pan shop. She said after chewing Metha Pan that this very juicy and yummy and she also like its smell and flavour.
Haley shared her experience at KOLACHI; a restaurant floated on water. She was once told by her friend; ''when you visit Karachi you must go to KOLACHI otherwise you would miss the best part of Karachi cuisine''. And Haley said her friend was right, this one of the best restaurants of Karachi.
Haley Dasovich's Road Trip in Baluchistan: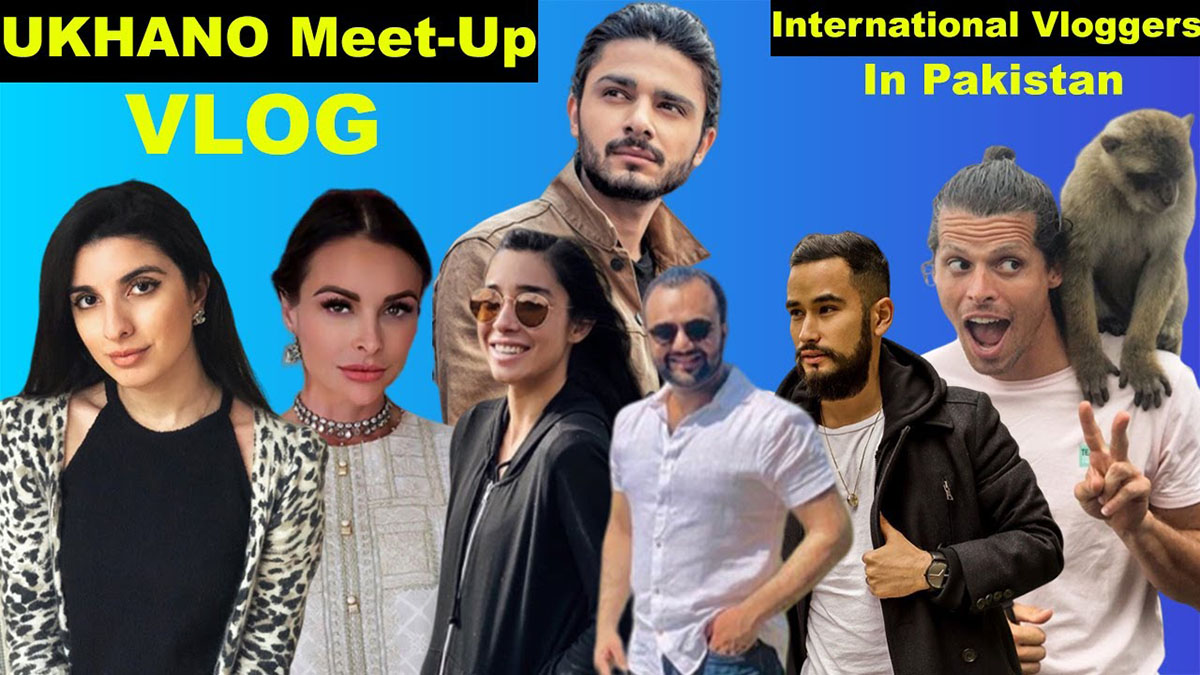 Baluchistan is the best province of Pakistan and this province is worldly famous for its meat cuisine. I have already mentioned about its rich food cuisine in 'The Food Ranger'; a visitor blog on Pakistanifoodbox. However, Haley explored Baluchistan on her bike with one of her local friends. She visited many prominent places like the world 3rd biggest sheepyard. Similarly, she explored delicious Baluchi food as Baluchi Sijji, Beef Pilau, Baluchi Lamb Karahi, and many more. Same as other Pakistani dishes Haley also fall in love with the taste of Baluchi dishes.
Time to say goodbye:
Here is the blog coming to end about Haley Dasovich visit to Pakistan. I don't want to talk much here because I just wanted to quote much of Haley Dasovich's words here. She concludes her visit to Pakistan in following words;
''I am living Pakistan with broken heart because my time here has been so unpredictable, improbable, and so impactful. I have meet some of the most amazing people I have ever meet during my travels, do not think that I would be leaving Pakistan like this. Being a month live in Pakistan is almost like living here became that such reality to me. I'm just so incredibly great full to have this opportunity with CPIC global to staff this trip to change the perceptions about Pakistan. It surely started with me, my views about Pakistan were mis portray and misunderstood. I got through experience the people, the food, and the culture. I never thought my job would take me to Pakistan. I'm just so honoured and so thankful to have this opportunity and share my views in real time.''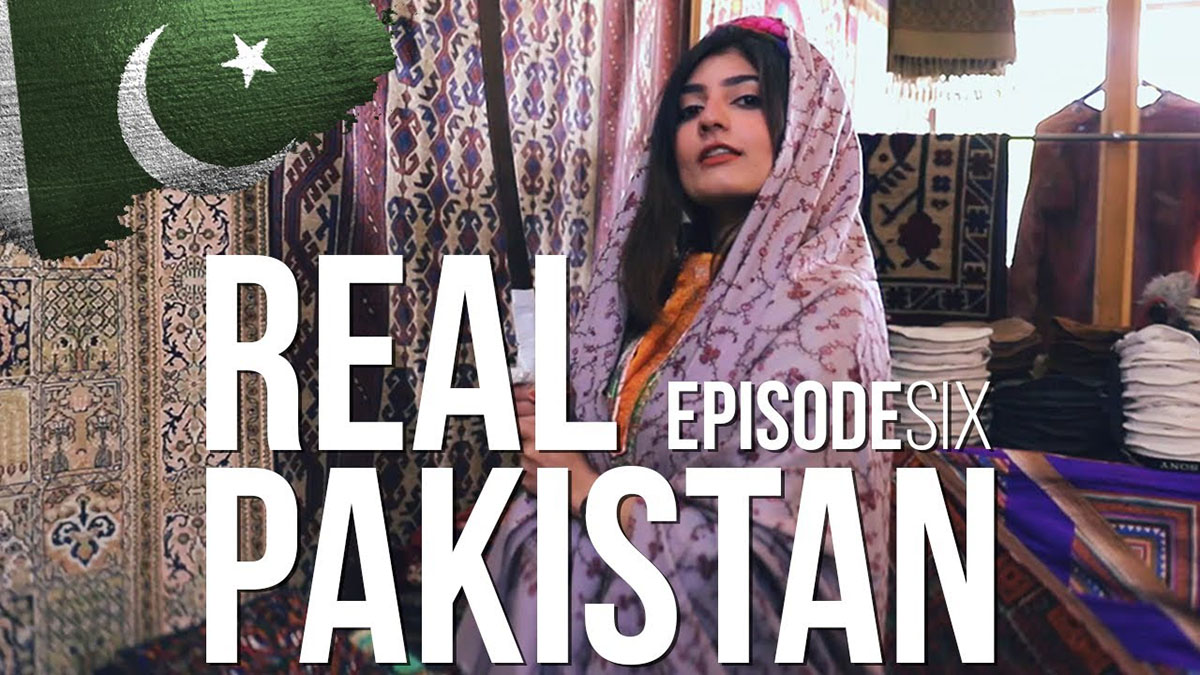 "FORM THE BOTTOM OF MY HEART THANK YOU SO MUCH PAKISTAN FOR SHOWING ME HOW AMAZING EVERYTHING IS IN THIS COUNTRY AND HOW MUCH POTENTIAL IT HAS FOR THE REST OF THE WORLD TO SEE WHAT YOU GUYS HAVE TO OFFER HERE"