When people talk about my beloved country, Pakistan, they must get one pinch in their mind; traditional Pakistani dishes. Pakistan has a wide variety of food; it has spicy food, sweets and desserts, snacks, and different kinds of drinks.
So why Pakistani traditional food is so famous all around the world?
The answer is we use love and passion as common and a key ingredient while we are making food and serving our guests. Our love and compassion make Pakistani Food that delicious!
In this blog, I will mention the 7 Best traditional spicy dishes of Pakistan. However, it's tough to pick some words from a vast ocean of spicy food. But for you, I pick out the best Spicy food in Pakistan.
There are so many types of Biryani in Pakistan, even though they are uncountable. Some of them are Masala Biryani, Mughlai Biryani, Tikka Biryani, Bombay biryani, and Karachi Biryani.
However, Karachi Biryani is one of the spiciest biryani. This biryani is famous all over the world. And this biryani is named after the biggest city in Pakistan, Karachi.
This dish is made in pure traditional masalas, so it tastes like hot chillies. The aroma of this biryani is unique, and its look is so appealing that you can never resist it.
However, Karachi biryani is worth prioritising during your visit to Pakistan. People who cannot visit Pakistan right now can cook Karachi biryani on their own.
They need to follow the steps given in my Karachi Biryani recipe that you can get by clicking on this link. You'll never forget its aroma ever.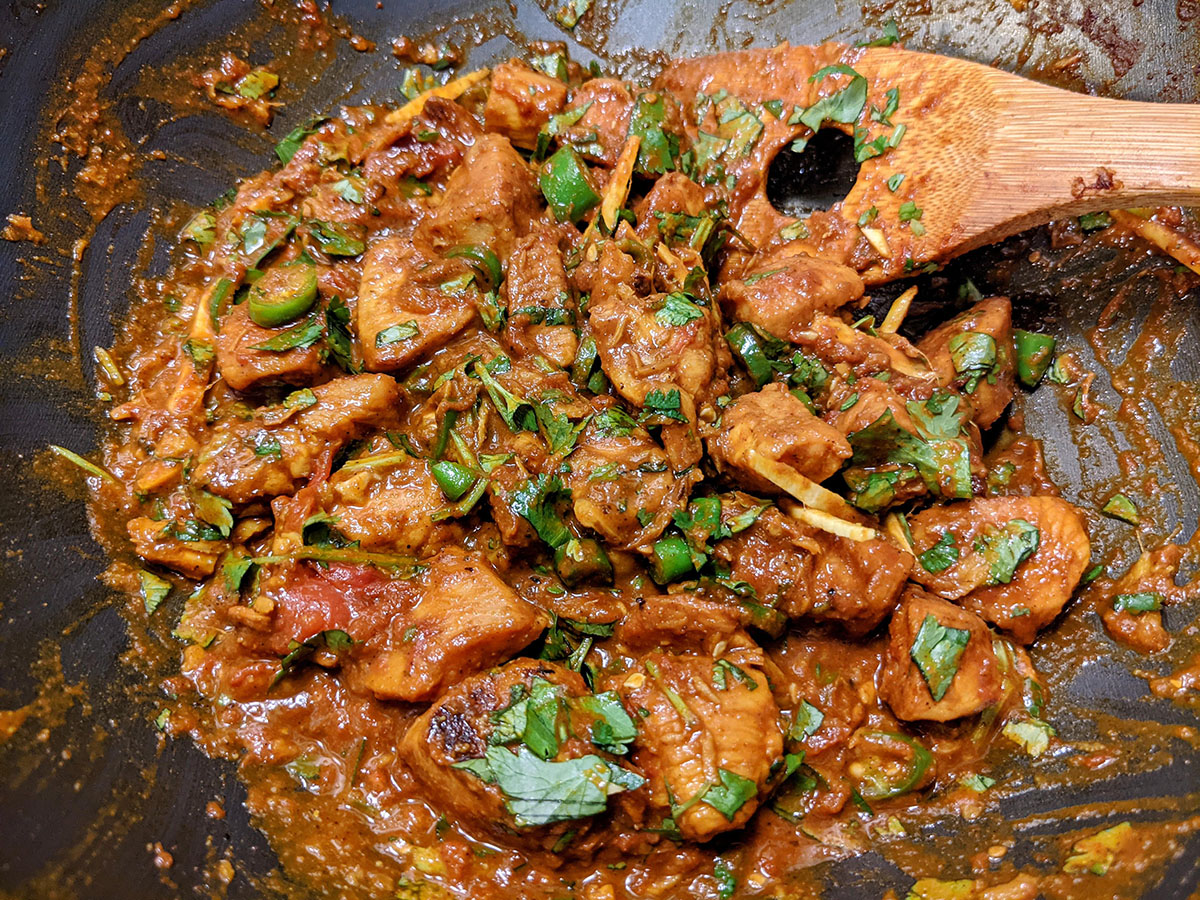 Karahi is a famous food in world cuisines. Different regions of the world prepare their unique kinds of Karahis.
Even Karahis has different kinds like Mutton Karahi, Beef Karahi, and Chicken karahi. According to the recipes, Karahi also has many other types in Pakistan.
For example, Shamwari Chicken Karahi, Dum ki Chicken Karahi, Kurkuri Chicken Karahi, Chicken White Handi, and Chicken Dhaba Karah are some such prominent chicken karahis in Pakistan.
Almost every food street or restaurant in Pakistan serves karahi, either chicken or mutton karahi. No visitor had been off their visit without tasting Pakistani Karahi.
You can explore different stories of different prominent bloggers about Pakistani Karahi on this website.
I have mentioned many chicken Karahi recipes on Pakistanifoodbox that you can get by clicking on mentioned links. I assure you that you will love the taste of Pakistani Karahi once you have it.
3- Chapple Kabab: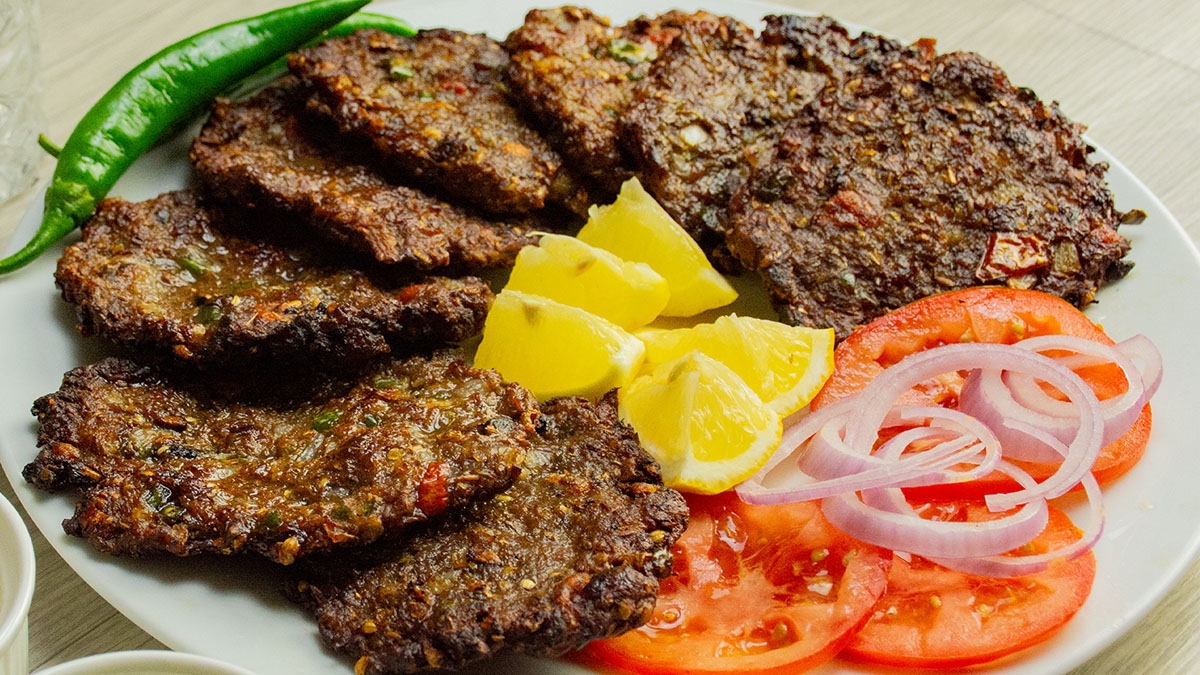 Chapple Kabab is a dish from the Pakhtun region of Pakistan. Pakistani spicy cuisine is not completed without Chapple Kabab.
The lovers of Chapple Kabab are excited far beyond the boundaries. It is cooked with minced mutton or beef with the addition of desi-rich spices.
This is a particular BBQ dish eaten throughout the country and in some parts of the neighbouring countries.
However, along with minced, the ingredients are garam masala, lemon juice, chilli powder, fresh coriander leaves with fresh tomatoes, ginger garlic taste, baking powder, onions, eggs, and coriander powder.
You can get an authentic Chapple Kabab Recipe from here.
Suppose you are fond of spicy food like me, then Chargha is made for you. I assure you that this is the perfect spicy food in Pakistani Cuisine.
Chargha is the name of 'chicken' in the Pashtu language. From Pakistani Chargha, the Lahori Chargha recipe is the best; above all originates from Lahore. This is made with whole chicken with the skin removed, deep cuts and marinated in some traditional spices.
Grounded spices are the primary ingredients in its recipe. This dish either be steamed or fried in a deep frier. And lots of chat masala and desi masala with lemon juice sprinkled on top of it.
If you visit Lahori's old Food street, you must give chance to Lahori Chargha to bless your taste buds.
This dish is also prepared and served with rice in some parts of the country. You will never forget its aromatic taste for the rest of your life.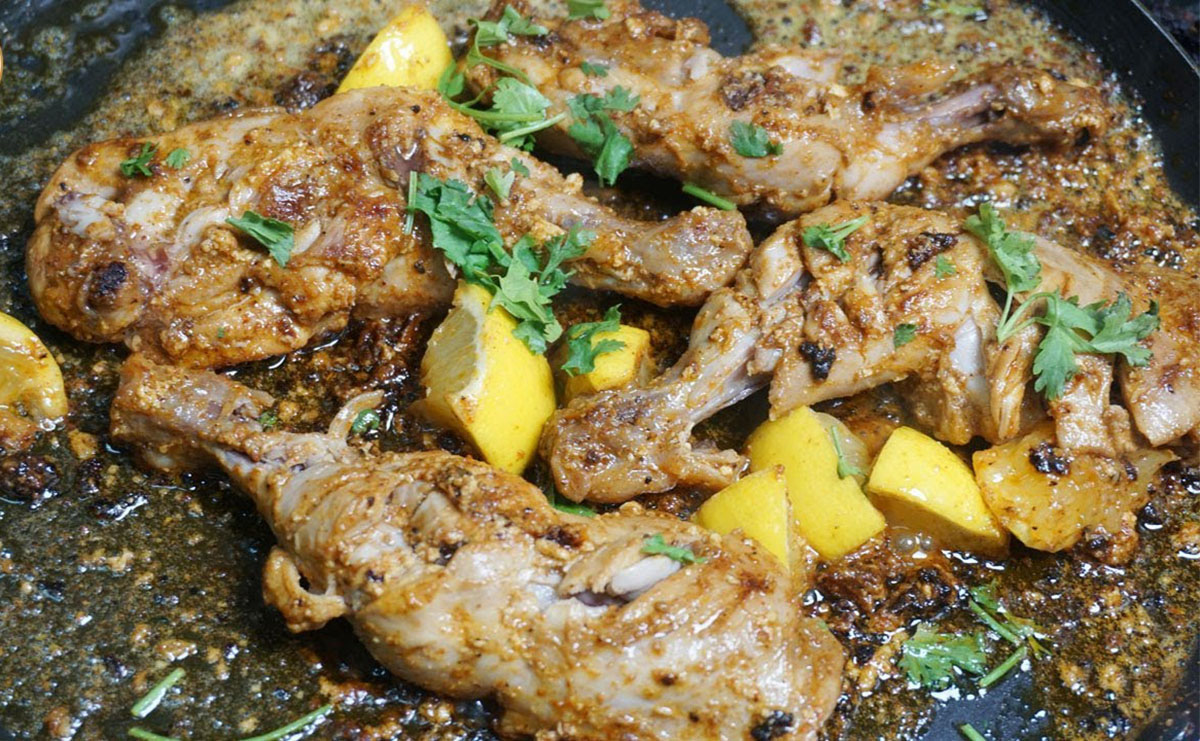 Tawa Chicken of Lahore is one of the prominent street food in Lahore. This dish is prepared differently and uniquely. This dish is traditionally cooked on a roadside Dhaba on a big Tawas.
And tourists from all over the world wander in the city and are crazy about this dish. The Tawa is a big flat pan, and this dish is named after that pan.
Tawa Chicken of Lahore is a spicy dish cooked in traditional Pakistani spices, like red chillies, cumin powder, fenugreek powder, garam masala, and whole spices.
However, in the Lahori Tawa chicken recipe, the marination of chicken in ginger garlic paste, yoghurt, turmeric, and salt pepper is significant.
7 of the Best Traditional Pakistani spicy dishes–TWEET THIS?
6- Pakistani Paiye:
This dish is a recipe for making beef/mutton legs. It means Paye can be a beef Paiye or Mutton Paye. Pakistani breakfast cuisine is not complete without this dish.
Most Lahori Families start their days by having the Lahori Paye. However, this is a curry-type dish that is very healthy and yummy.
Paye is cooked to a thick gravy or soup eaten with particular kinds of Pakistani Naans.
The main ingredients of the word are trotters or hooves of a cow, goat, lamb, and water buffalo. This is cooked with various local Pakistani spices.
7 of the Best Traditional Pakistani spicy dishes–TWEET THIS?
7- Kofta: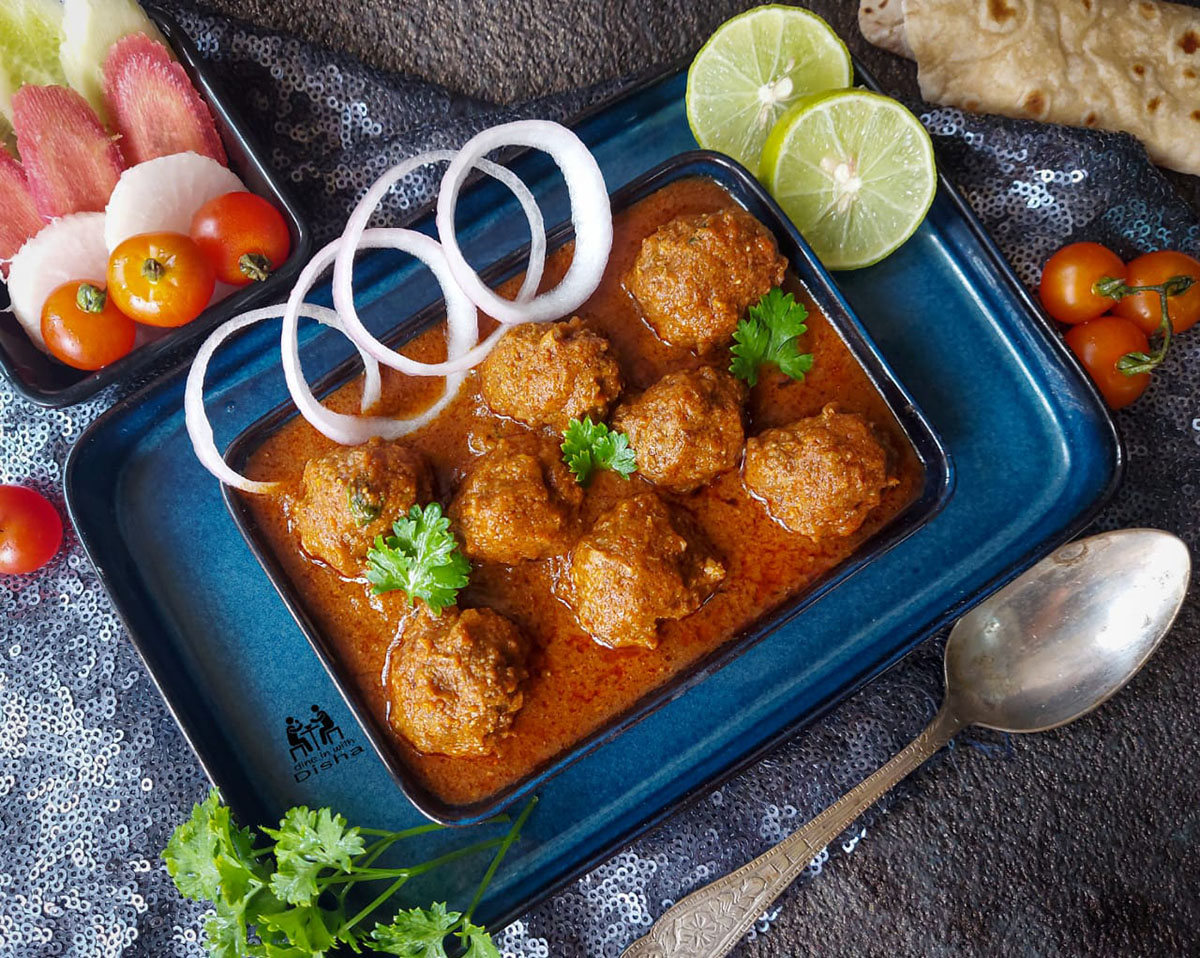 Kofta is a traditional name for meatballs in Pakistani and Indian cuisine. This is a curry-type dish cook with tender meatballs.
Pakistani Kofta curry is a pride spicy cuisine. Its taste is yummy and juicy; therefore, it is on the best Pakistani spicy meals list. I suggest you must try Kofta during your visit here.
As far as its recipe is concerned, you have to make meatballs and kofta gravy separately. Either you can buy meatballs from an amazon store or make them by yourself.
However, I hope this list will help you find your priority from the vast array of spicy Pakistani food.
7 of the Best Traditional Pakistani spicy dishes–TWEET THIS?