Pakistan Travel Series By Davidsbeenhere – a series about the journey of David Hoffmann in Pakistan. Among others, David is a famous YouTube Vlogger who visited Pakistan at his glace to explore new cultures and cuisine. And Pakistan is one of the favourite destinations for foreign visitors. You may read our other articles related to this category as:
HALEY DASOVICH TRAVELING TO PAKISTAN
INDIGO TRAVELLER IS IN PAKISTAN
THE FOOD RANGER AND PAKISTANI STREET FOOD
Pakistani Food Box has already given you Part-I of Pakistan Travel Series By Davidsbeenhere; you can reach this at our visitor's view box. In that article, I concluded three major cities and one special dinner (Dinner with Superstar Saman Ansari) journey of David, which he enjoyed a lot. His enthusiasm level can easily be acquired by his videos that showed David spent some pleasuring movements of his life in Pakistan. However, in this article, we will mention the remaining cities and food streets that specifically gave more pleasuring moments to David.
The Oldest Food Street in Islamabad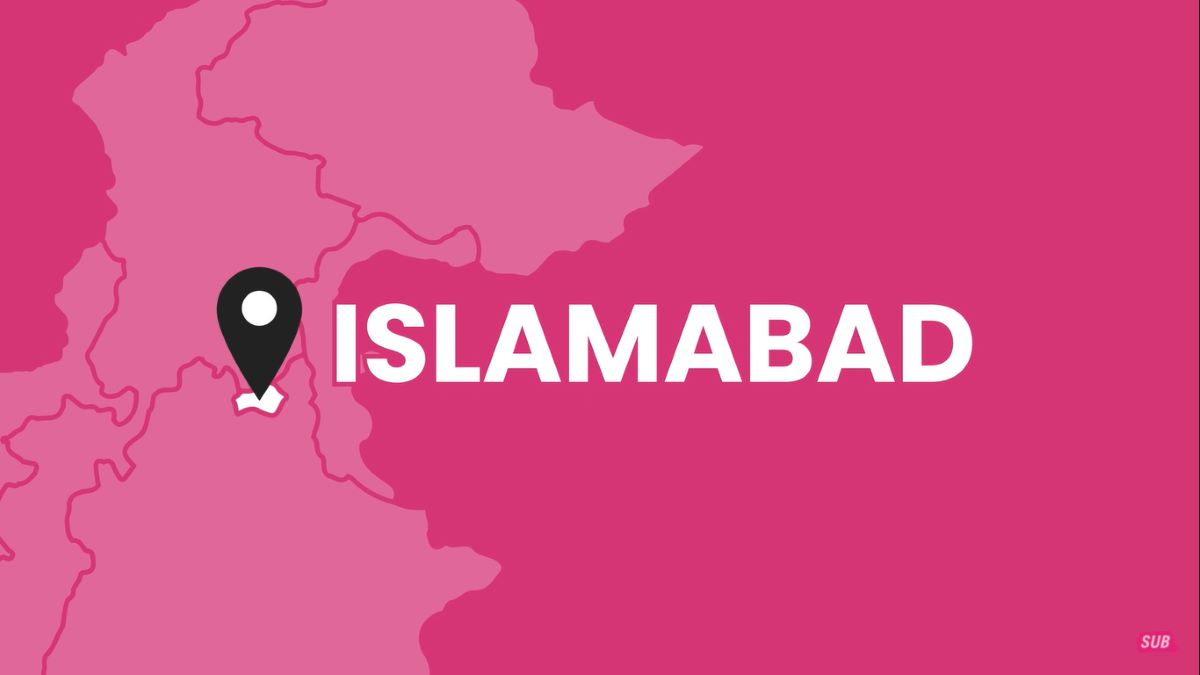 Islamabad is the capital city of Pakistan. It is a newly established city of the country even though this city has many old heritages. For Example, this city has some ancient historical places and religious places. Similarly, the culture of this city is very diverse, from the five-star elite and modern class to traditional, contemporary society. One may also see this diversion in its food cuisine—international hotel chains like Sarina Hotel, local roadside Dhabas, and local food streets. A few places in Islamabad are known for their food, i.e. F10 Markaz and Aabpara Market. There is the Oldest Food Street of Islamabad in Aabpara Market. Following are the dishes that David had tasted during his visit to the oldest food street in Islamabad;
Gulab Jamun: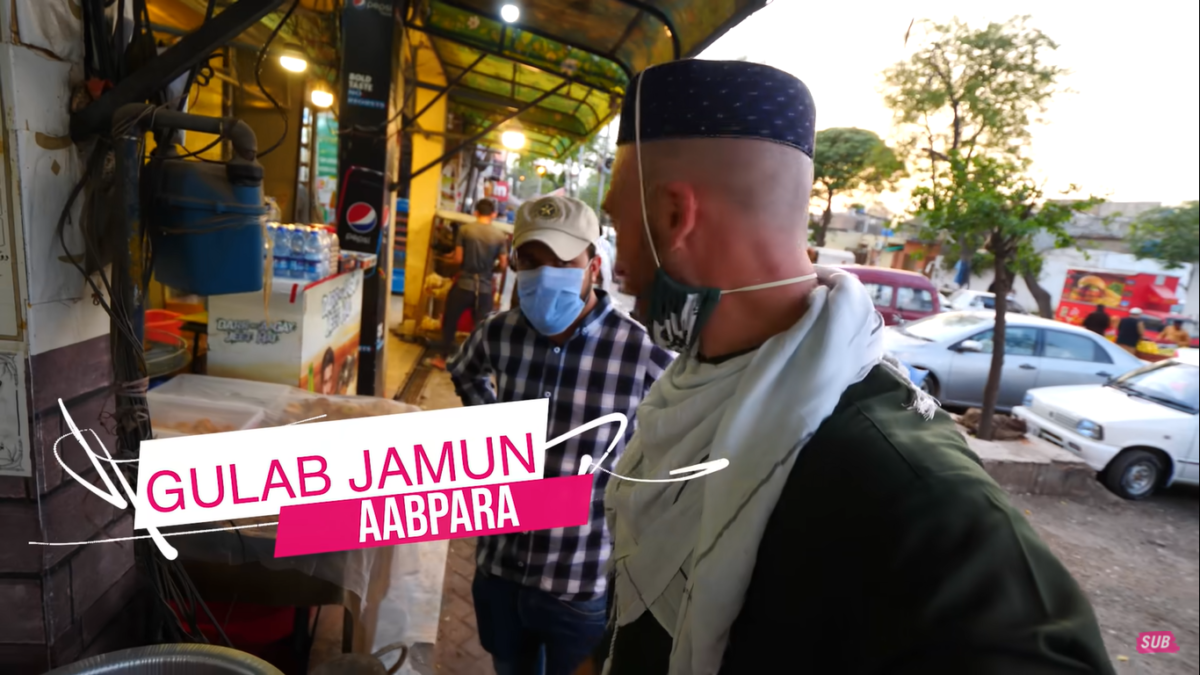 Gulab Jamun is a famous Pakistani sweet dish popular in all parts of the country. Gulab Jaman is commonly cooked with milk solids, khoya, and deep in sugar syrup. The Gulab Jamun, also spelt as Gulaab Jamun, is a milk solid-based mithai (dessert). Along with Pakistan, it is also very famous in Nepal, India, and Bangladesh, known for different names. The popularity of Gulab jamuns is restricted to these countries, but it is also very famous in every world's cuisine. In this regard, the 25th of May is celebrated as World Gulaab Jamun Day.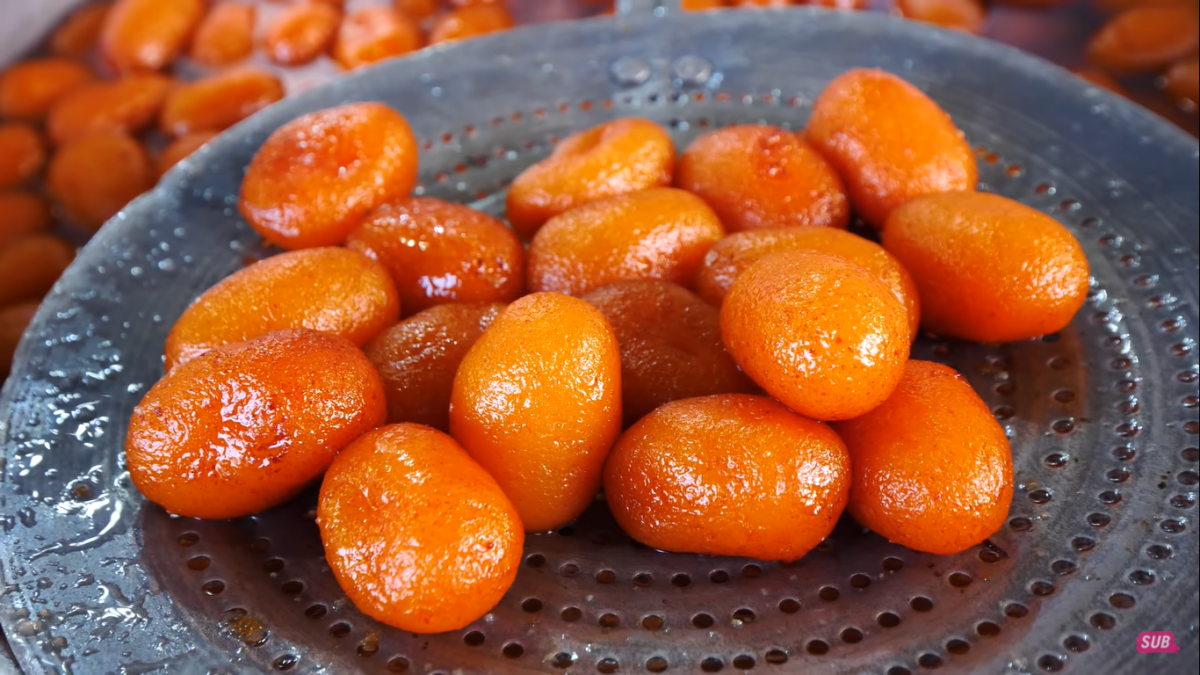 Nothing is as good as fresh and hot Pakistani Gulab Jamun. Those who have never been to Pakistan yet can make Gulab Jamun at home by using this recipe. David Hoffmann did enjoy the 'Garam Gulab Jamun' from the Aappara Market local food street.
Jalebi:
Pakistani Jalebi is one of the famous and delicious sweet dishes in Pakistan and many other regions of the world. It is a local sweet dish made with deep-fried Maida and then deep into the sugar syrup. This dish is circular, and people enjoy cooking this because it's a famous sweet dish. However, Jalebi can also be served with milk to enhance its sweetness. Jalebi is an essential part of any events and party celebrations in Pakistan. So, Pakistanifoodbox provided a unique and easily made jalebi recipe to its users. They can easily make it at their home and feel the sweetness of the Pakistani Jalebi any time they want. As far as David's experience with Pakistani Jalebi is concerned, he liked it very much and said, "its juicy taste makes me feel so good and Yummy!". 
Gool Gappay:
Gool Gappay is also known as Pani Puri in Pakistani cuisine. This dish has an extreme level of fan following in Pakistani cuisine. Pani Puri/Gool Gappay are also very famous in Indian and other South or Central Asian countries. All of them have their style of making or serving Gol Gapay. The primary factor in its recipe is its serving because Pani Puri's significant ingredients are added just before serving. However, Pakistanifoodbox tries to give you an authentic recipe of Pani Puri as soon as possible. 
Butt Karahi With Garlic Local Naan: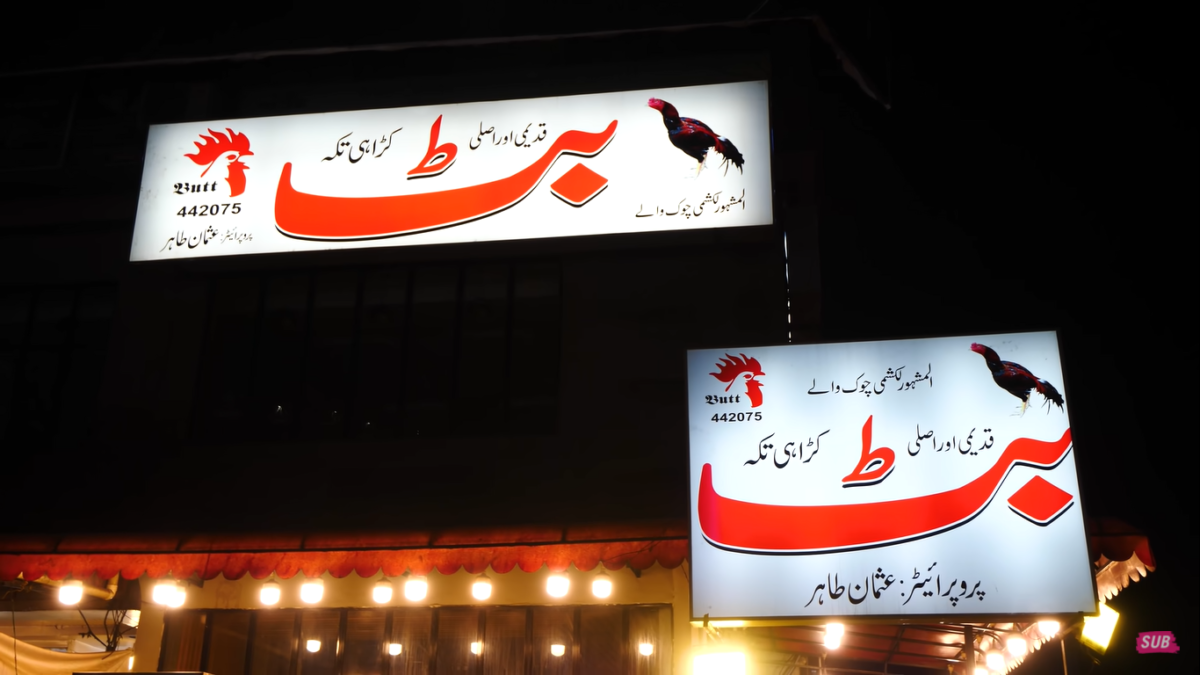 Among the oldest street food of Islamabad, David, with his tourist guide, visits some other local food streets of Islamabad like F10 Markaz. This area has become a food spot for tourists in the last couple of years. However, David ate dinner from F10 Markaz, in which he got But karahi. This karahi was named after the hotel chain owner called 'Butt Karahi'. The Butt Karahi is renowned in Pakistani Karahi cuisine because of its rich taste and desi aroma. David ate his karahi with garlic nan and local Pakistani chapati. But karahi's spiciness and traditional desi taste give his taste buds some extra bunch of fragrance. This Pakistani karahi makes him feel that this is the best meat he has ever eaten!
Exotic and Diverse Desi Foods in Lahore(Pakistani Street Food)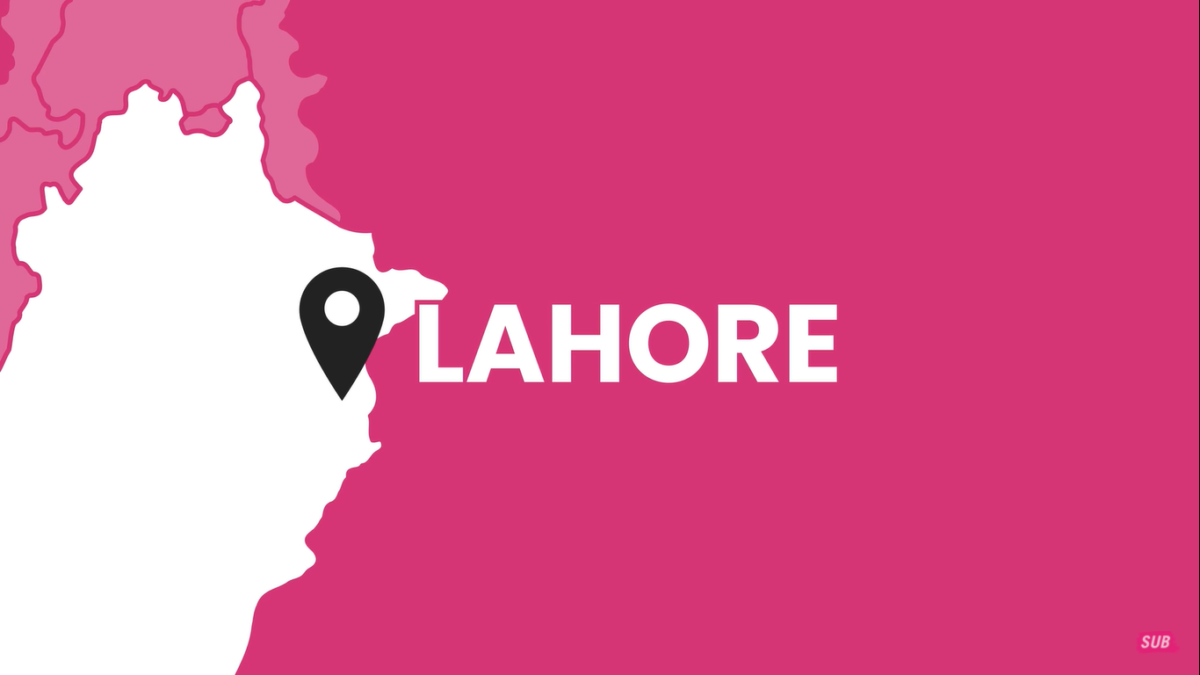 No tourists could conclude their tour without going to Lahore because Pakistani food cuisine is not completed without Lahori cuisine. One can say that Lahori cuisine is the crown and the pride of Pakistani culture and Pakistani cuisine. So, David concluded his journey with Lahore local foods, or one can say, he winded up his Pakistan Travel Series by visiting Lahore. Lahore is the last stop of his travel series. Before going to Lahore, David was very excited and enthusiastic. Therefore, he tasted as many Lahori dishes and explored as much Lahori culture as possible. He also visited some ancient sites of Lahore as well as the India-Pakistan border or Wagha Border. However, this is pretty much hard to explain all those dishes that David ate from Lahori food streets. That is why I summed up all those dishes in one list that gave you an idea of how rich the Lahore food cuisine is and how much David liked it. Here's the list!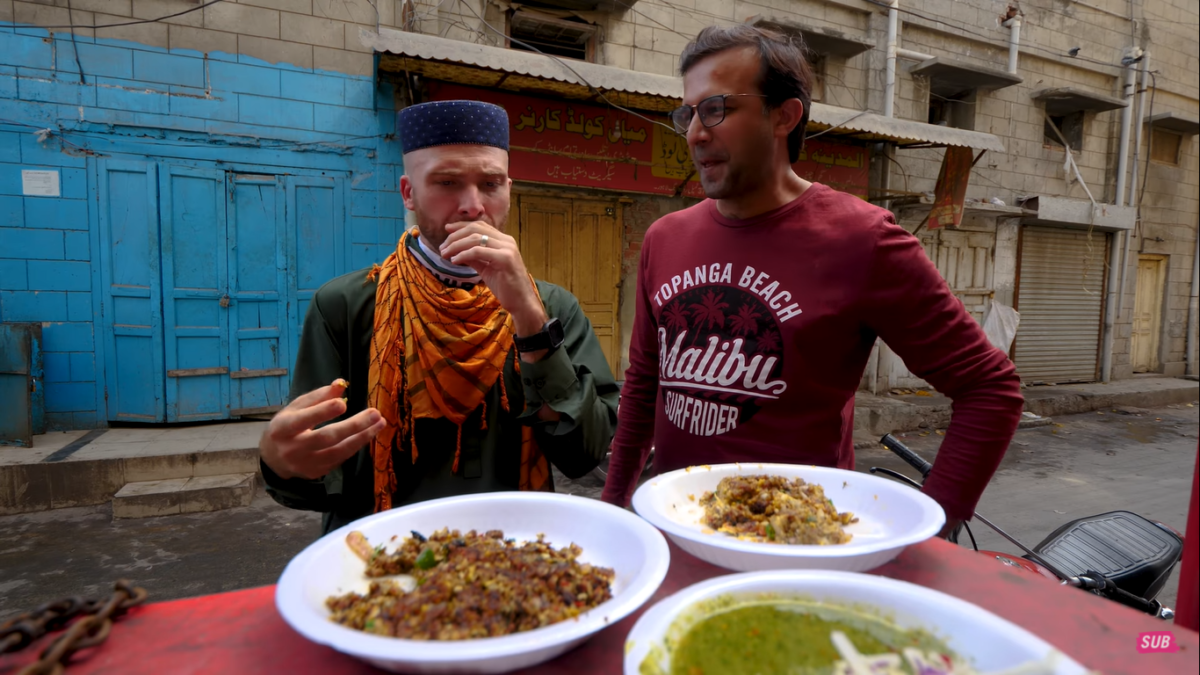 Lachy Dar Paratha with Omelette and Chollay (chickpeas)

The Ultimate Karachi Food Street: (Bun Kebab, Kulfi, Dhagha Kebab, Beef Tikka, Beef Kebab with batter, and Rabari)

Sindhi Biryani; the mood changer

Kalakand

Nehari, Halwa Puri, Paratha

Seafood; King Fish Grill, Dothar (Grunter Fish), Grill Prawns

Pani Puri, Pani Poori Challange

 Haleem, Dahi Bhaday, Stuffed Naans, Afghani Botti, Chicken Makhni Handi, Got Champs at (Gappa Gotala in Karachi)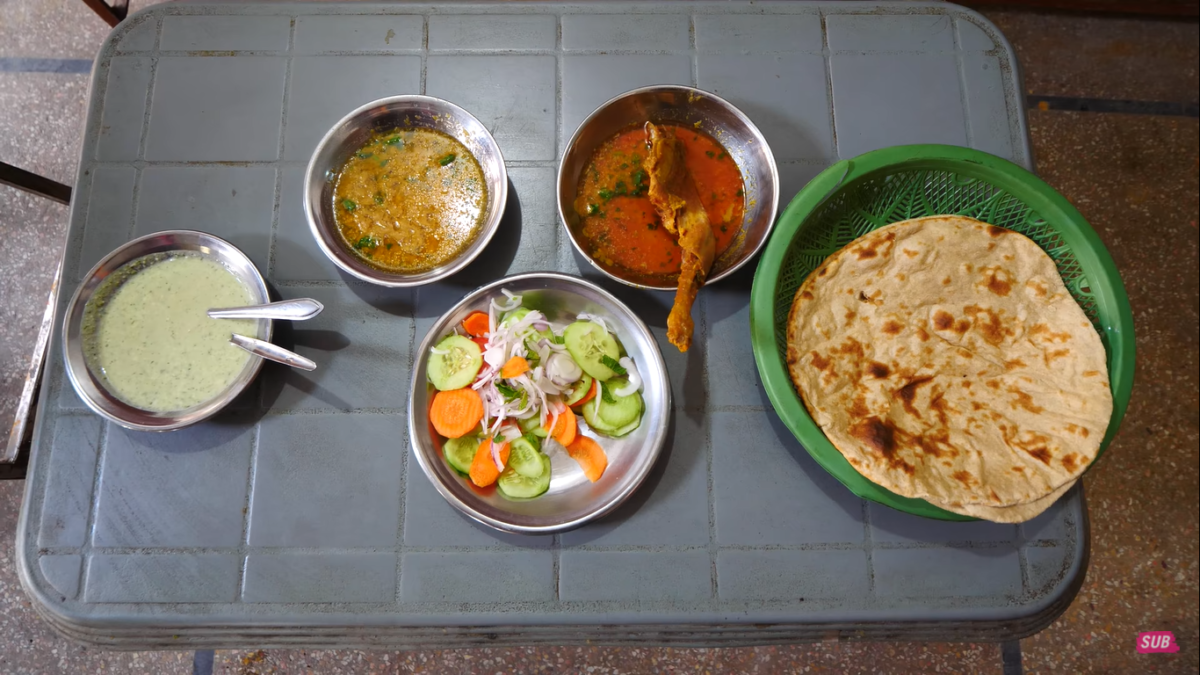 By concluding David's Travel Series blog, I must say Pakistani cuisine is one of the world's finest and most diverse cuisines. Similarly, Pakistani tradition, hospitality in their people, generosity in their behaviour, and diversity in their food make this country a unique and favourite tourists destination. SO, DO VISIT PAKISTAN AT YOUR GLANCE!