Pakistani Chicken Karahi is the most famous and delicious meal in Pakistan and in Sub-continent as well. No dinner party or special occasion is complete without serving a Desi Special Chicken Karahi. Therefore, every house and restaurant have its own unique version of Chicken Karahi. However, it is named after the pan in which it was originally cooked. Traditionally, meat would be simmered in this pan or Karahi in an open fire.
Chicken Karahi's distinguishing features are its brownish colour, rich tomatoes base and a fragrant finishing with green chili peppers, and slivers of ginger. Chicken Karahi is serve with Nan, Kulcha, and Roti. There are curies about its origin but most of the sources describe it as a delicacy of Khyber Pakhtunkhwa, North West of Pakistan.
MAJOR INGREDIENTS:
Oil/ghee
Onions
Fresh Chicken
Garlic and Ginger
Cumin and Coriander powder
Mix Masala
Tomatoes/Yogurt
TASTE  OF CHICKEN KARHAI:
Chicken Karahi, traditionally cook in Pakistan, Bangladesh, and India. Chicken karahi is cook from the base of ginger, garlic and tomatoes and also contain fresh green chillies and coriander. Therefore, that make a thick jammy gravy and concentrated in flavour. Slow cooking tomatoes and peppers with chicken, together create a deliciously sweet and spicy dish – yum!
Kinds oF cHICKEN kARAHI:
As I mentioned above, every house and restaurant have its own unique version of Chicken Karahi. Therefore, variety of chicken Karahi can be made with different and unique taste. Karahi can also cook by Mutton, Beef, and other type of eatable meat. But here, I specifically have mentioned different kinds of chicken karahi. For example, Hara Masala Chicken karahi, chicken Kabab Karahi, Chicken White Karahi, Chicken Koyla Karahi, Chicken Dhaba Karahi, Chicken BBQ Karahi, and Peshawari Tikka Karahi.
Chicken Dhaba Karahi is mostly prepared at roadside 'Dhabas' in Pakistan and it is amazingly delicious and yummy! This is famous because of its spicy taste specially in Pakistan. However, its ingredients vary depending on the region this dish is one of the hallmarks of Pakistani cuisines.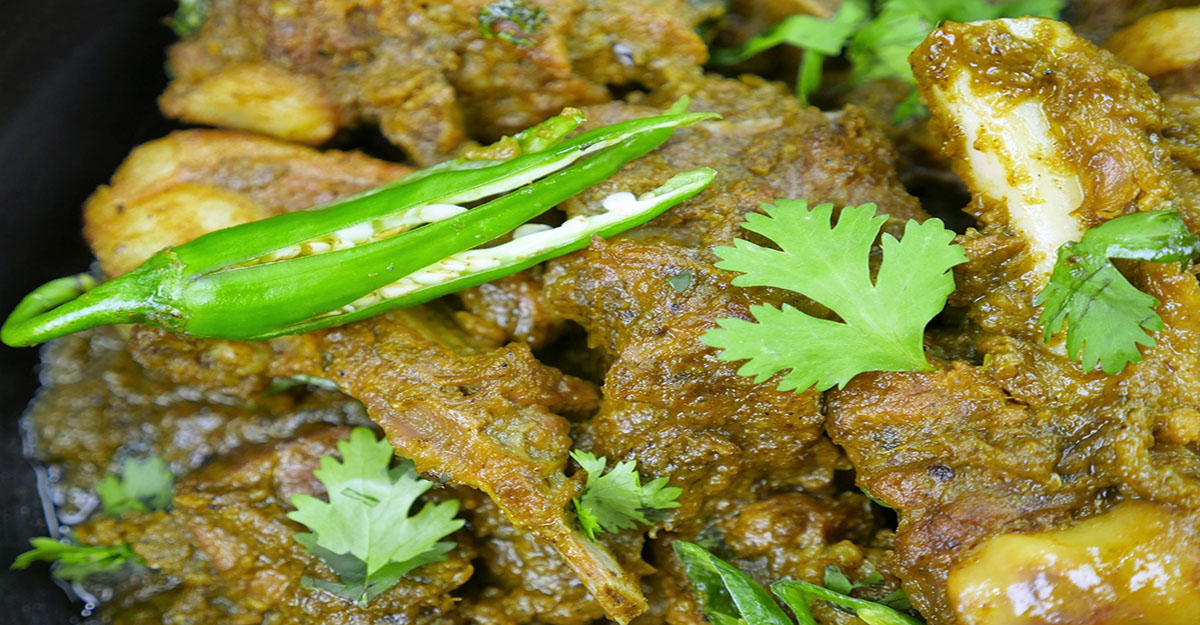 Hara Masala Chicken Karahi is a pride of Pakistani food. Basically, it is a Baluchi dish and Baluchi dishes are very famous in everywhere now a day. This karahi is made with green chillies, coriander leaves and mint, masala and cooked in a delicious gravy.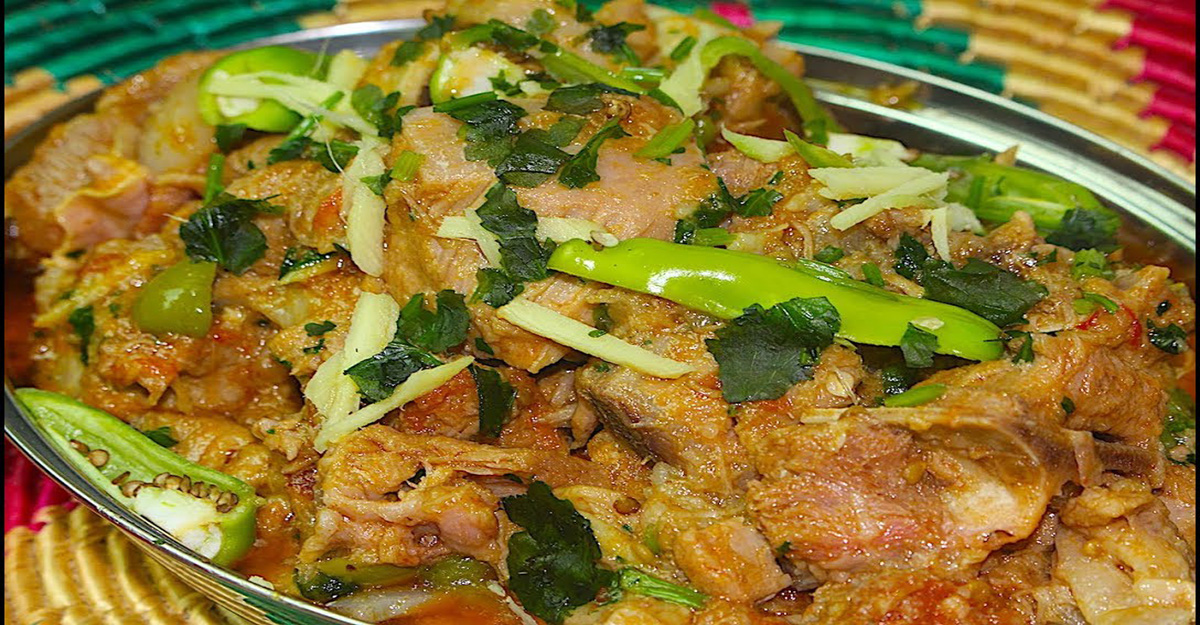 Peshawari Tikka Karahi is also known as 'Charsi' Tikka Karahi and it can be made with original oil or vegetables' oil. This karahi name after North West city Peshawar of Pakistan. It is one of the famous and delightful meal in Pakistan.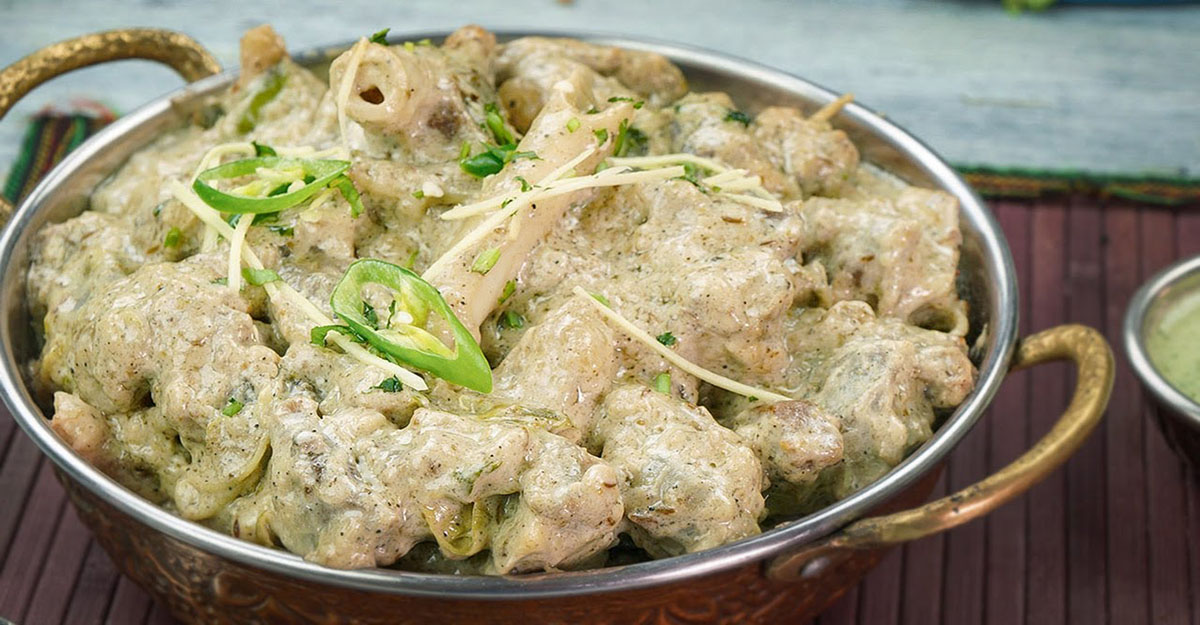 It is a Pakistani Dhaba (Roadside Shacks) food. This version of Karahi is creamy, spicy and this white karahi is super easy to make. And if you keep these things in mind then you can make a delicious and yummy karahi with in no time. This kind of karahi can also served in 'Handi' which is known as chicken white handi. This karahi is also cook with boneless chicken with creamy gravy that make its taste more delicious and yummier!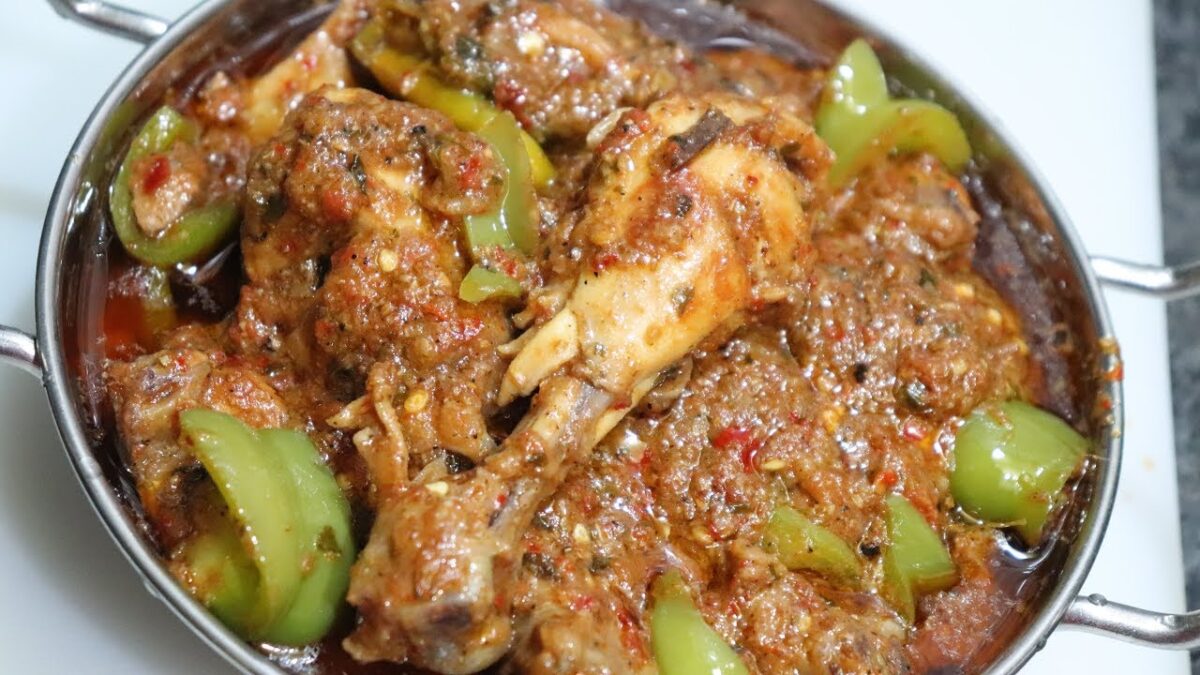 Coal cooked Chicken Koyla Karahi is truly yummy and worth eating. It has unique and spicey flavour. However, this type of karahi is mostly cook in northern areas of Pakistan like Narran, Khagan, and Kashmir.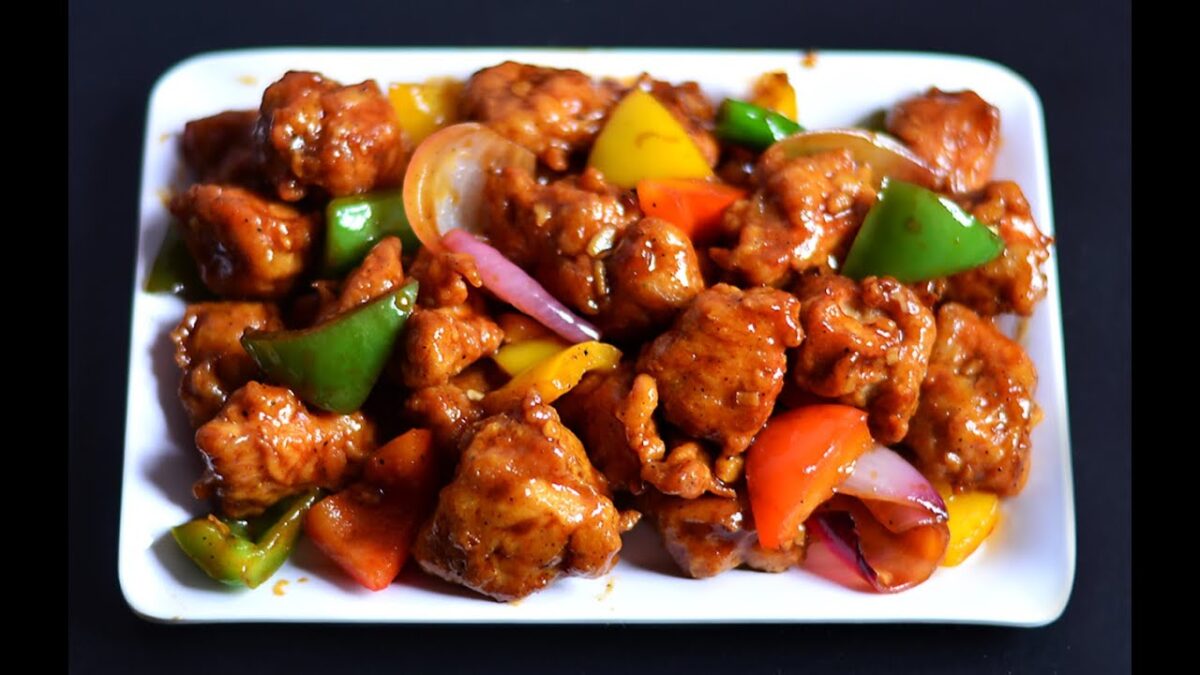 Chicken Tikka chilly Fry must be the most popular and delicious dish in Pakistan and in sub-continent. Therefore, this is very richly yummy and wonderful tikka recipe with gravy. One should try out this great tasting and all-time favourite recipe.
Dum Ki Chicken karahi is a boneless chicken karahi. This type of karahi is mostly cook with thick gravy. However, its aromatic look and yummy taste attracted karahi lover. This karahi is cook and eaten zealously all over Pakistan. Its recipe takes 40 to 45 minutes for preparation and enough for 4 to 6 servings. Let's enjoy this delicious Pakistani 'Dum Wali' Chicken karahi recipe.
Chicken masala is spicy and delicious chicken dish for all chicken lovers. However, Hyderabadi cuisine is most famous in such kinds of dishes. This chicken recipe is so aromatic and favourable that you cannot resist having it. My recipe of Hyderabadi chicken masala is simple and easy to cook.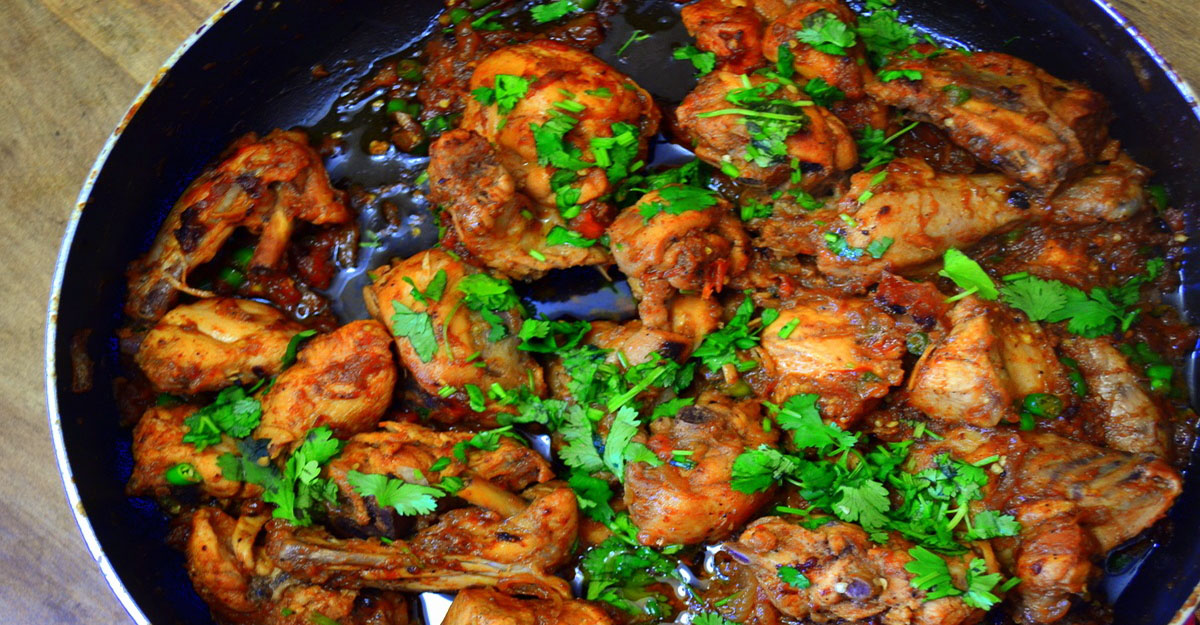 Kurkuri chicken karahi also known as 'Kurkuri Murgh Karahi'. This karahi is amazingly delicious and crunchy. People belongs to Pakistan and India loves to serve this type of karahi at special events. However, It can be prepared in several ways but here are the most authentic and traditional way of making kurkuri chicken karahi.
Shanwari chicken karahi is very famous in Pakistani street food. This is basically one type of Peshawari Chicken karahi. Although, Peshawar is famous for its street foods, but Shanwari chicken karahi is most delicious and aromatic. Here is the simple and easy made recipe of Shanwari chicken karahi.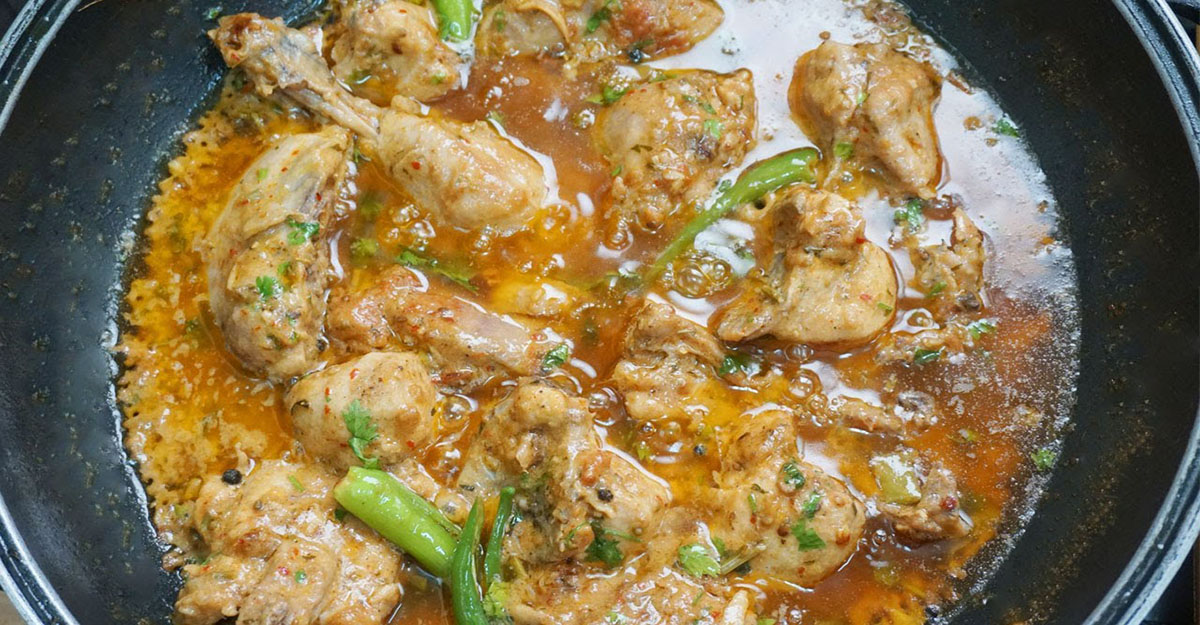 Chatpati masaly dar karahi is one of the famous chickens karahi recipe of Pakistan. Thus, this masaly dar karahi is the hot favourite karahi of any function and family get together. If you are planning to give a party then you must include this masaly dar karahi in your menu.
Best Places in Pakistan for Chicken Karahi:
Pakistan is a country of more than 22 crore people, who have immense love for food. It does not matter if it is 3 in the morning or 3 in the afternoon, Pakistani restaurants are always packed with food lovers. In fact, Lahore, Karachi, Faisalabad, Peshawar, and Gujranwala are some such cities that have to abundance of food lovers. Traditional food is the ultimate passion of these cities which is why you can find variety of food eateries in these cities, both big and small. However, 'But Karahi Lahore', 'Shaheen Shinwari Karachi', 'Bismiallah Tikka and Chargha House Islamabad', and 'Khan Baba Karahi Peshawar' are such prominent place for best chicken Karahi in Pakistan.