The White Chicken Karahi, a popular Pakistani roadside shack (Dhaba) food, offers a delightful blend of creaminess and spiciness. This version of Karahi, also known as white chicken recipe or white chicken chili recipe, is incredibly easy to prepare. By following simple instructions, you can whip up a delicious and flavorful karahi in no time. This mouthwatering dish can also be served in a 'Handi' style, famously known as white handi. Made with boneless chicken and a creamy gravy, the white chicken chili tantalizes the taste buds, leaving you craving for more!
How white Chicken Karahi Is Different from Other Karahis:
Chicken white karahi is also known as chicken white handi. Many reasons make chicken handi different from other types of chicken karahi. Thus, the unique merger of cream makes its taste delicious. Furthermore, skipping red chillies in a white karahi and adding black pepper instead makes its taste more aromatic and unique to all. Along with that, chicken boneless chicken handi is another form of chicken karahi.
Chicken white karahi taste: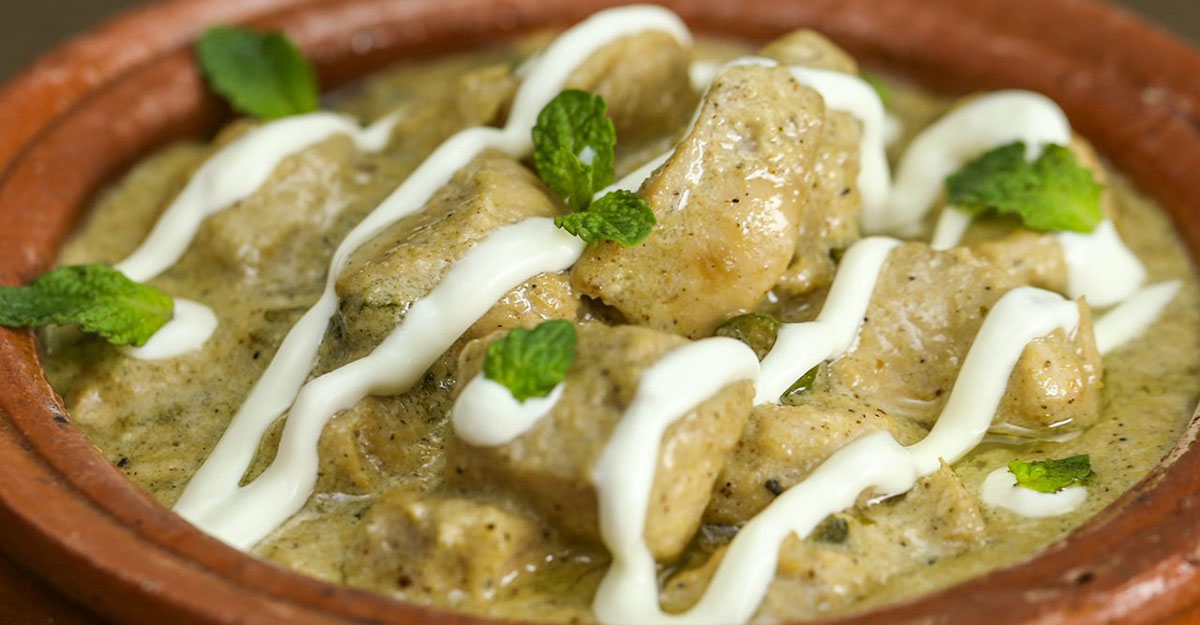 There are many recipes for making chicken white karahi or chicken white handi. But my recipe for cooking white handi is an authentic one. AS far as its taste is concerned, chicken white handi is very creamy and less spicy. As I mentioned above that in this Karahi is cooked in black pepper instead of red chillies. That makes it taste healthier and delicious.
EARLY BLACK FRIDAY DEALS – MORE THAN 10,000 PRODUCTS AT AMAZON:
Major ingredients:
Chicken White Karahi Recipe
April 29, 2021
: 3
: 30 min
: 30 min
: 1 hr
: Low difficulty Level
Chicken white karahi or white handi is a delicious dish of Pakistani cuisine. Its taste is very creamy because of its thick creamy gravy. There are many ways of making white handi but my recipe of white karahi is authentic and very easy to cook. You will surely enjoy making it, here are the ingredients list and instructions for the Pakistani White Karahai.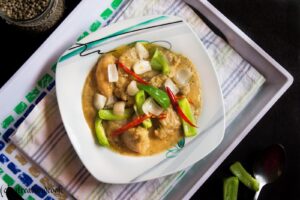 Ingredients
½ kg chicken
¼ cup oil
Salt to taste
1 tbsp coriander
1 tbsp cumin
½ tbsp black pepper (whole)
1 ½ tbsp ginger garlic paste
A medium-size onion
1 tbsp green chilli paste
½ tbsp masala powder
¾ cup yoghurt
¼ cup cream
4 medium green chillies divided
2-inch sliced ginger
Directions
Step 1 Put dry cumin, coriander, and black pepper in a karahi and ground them into powder, set aside.
Step 2 Fry chicken pieces in oil for 2 minutes on high flame until colour changes.
Step 3 Add onion paste, green chilli paste, ginger garlic paste, and ground spices. Then, fry for five minutes until water is dried.
Step 4 Put the yoghurt into the karahi, mix and cover the karahi. Cook on a medium flame for 5-10 minutes.
Step 5 After that add cream and cook for one more minute.
Step 6 Cut chillies into two halves and mix them into karahi.
Step 7 Garnish with ginger and chilli halves.
SUMMARY:
White karahi is a famous food of Pakistani cuisine. The white karahi recipe is simple and easy to make. I have mentioned some key points for making chicken white karahi that makes you confident to cook. However, it's very delicious and aromatic in taste. The use of black peppers, green coriander, some green chillies enhances white karahi's taste to an extreme level. Before adding the basic ingredients to the meat, you should fry chicken in cooking oil for at least 2 minutes on low flame. Another important note is that whenever you add yoghurt, turn the flame on low heat. However, you can consider it as a thumb rule that whenever you add any ingredients which have white colour (as cream, yoghurt, and salt, etc.) turn the flame on low heat. Lastly, garnish your yummy chicken handi with sliced ginger and green corianders that makes your white karahi's look appealing.
EARLY BLACK FRIDAY DEALS – MORE THAN 10,000 PRODUCTS AT AMAZON: