Healthy Food in Pakistan – Indulging in fine cuisine has a cost in Pakistan. According to Muddassar Alam Tahirkheli, manager of governance at the Consumer Rights Commission of Pakistan, 70% of the food available on the market is tainted, and 52% of the mineral water is unfit to drink. An insider shared this information during one of the cabinet sessions. Even though Pakistani consumer laws make it illegal to sell tainted food or drinks, according to Tahirkheli, the majority of food producers still use inferior raw materials like contaminated water and inferior food colours, flavours, fats, and oils because there is lax enforcement of the law and essentially no integrated legal framework for food safety.
However, the contamination extends beyond the materials alone. Most of the time, those cooking the meals don't use hairnets or gloves, and the kitchens are filthy and cockroach-infested. According to Karachi's chief food inspector, Abdul Waheed Bhatti, who oversees a platoon of 13 food examiners rather than what should ideally be a battalion of 2,000 inspectors, "often the food is spoiled not by substandard ingredients, but by an unhygienic handler who is sweating profusely in a poorly ventilated kitchen while adding chillies to the gravy,"
A  Visit to the Food Streets of Mega City Karachi:
Bhatti and a small group of friends prowl the vast metropolis looking inside kitchens for rusted utensils or perishable frozen foods. In an ideal world, we would anticipate Bhatti to close down a restaurant if he discovers a breach of the health code, but regrettably, this is not the case. Under the Pure Food Ordinance 1960, a law that is more than 50 years old, food inspectors in Karachi are only allowed to file complaints with local judges. "We take samples of the food, and if it doesn't pass the lab test, we make a thorough report and send it to the appropriate magistrate,"
Bhatti adds, adding that as a result, restaurant owners only receive fines of between Rs. 500 and Rs. 3,000 for offences that may result in death, as was the case with Kanza Ahmed, a 13-year-old. The youngster died earlier this year after eating a Dilpasand hamburger in Karachi that was found to be "unfit" for human consumption four days after she died. Although it was questioned if the food was properly preserved when it arrived at the lab, Kanza and her family experienced an incident of stomach pain and vomiting shortly after eating the meal.
The Stance Of Punjab Food Authority (PFA):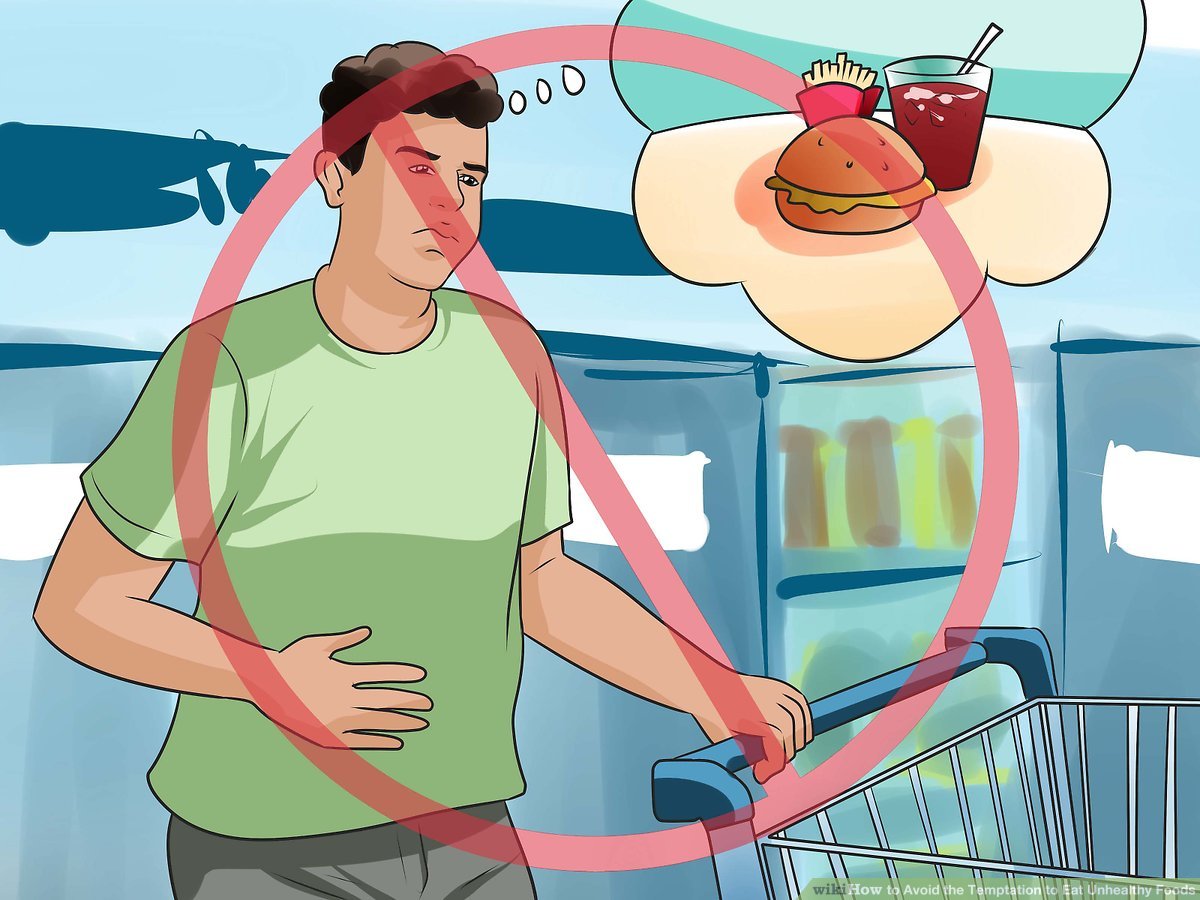 The situation in Lahore is somewhat better, albeit still far from ideal. In its annual report for 2013–14, the Punjab Food Authority (PFA), which is in charge of ensuring that healthy, safe food is available for human consumption, brags that it visited 19,040 food establishments and collected 17,649 samples, compared to Karachi's projected 8,000 samples. In addition to closing 598 hotels, restaurants, and bakeries, it has sent notifications to well-known figures. "Our comprehensive law addresses several facets of food safety. Action is taken against anyone found breaking the food safety code, and there are 4,000 registered eateries, says Saqib Munir, Deputy Director of Operations for PFA. He then goes on to describe the organogram set up for inspection. For each town in Lahore, the PFA has nine teams, each with three players.
He continues, "During our checks, we noticed serious issues with cleaning and storage," adding that most establishments lacked soap for food handlers to use to wash their hands before and after preparing meals. Although PFA units in Lahore have greater power and authority than those in other cities, the city's inspector population is not substantially larger. Bhatti from Karachi acknowledges that the PFA's regulating law is effective despite his mixed feelings. Since it was founded in 2011, the PFA has only operated in Lahore, but Bhatti notes that the organisation does a good job because it has the power to issue severe penalties and close down businesses.
Masood Sadiq Butt, director general of the National Institute of Food Science and Technology at the University of Agriculture in Faisalabad, commends PFA and says, "It's about time similar food safety mechanisms were established throughout Pakistan." He explains, "In Pakistan, individuals only follow the regulations out of fear, thus inspection activities are crucial to ensuring food standards. Owners of restaurants must understand that they will be accountable if something goes wrong.
Where the Problem Lies:
According to local laws and World Health Organization (WHO) standards, a restaurant must follow five procedures to provide safe food: it must have clean food handlers and a clean kitchen; use safe water and raw materials; store raw and cooked foods separately; cook food thoroughly, and store food at the proper temperature.
Nearly every day, food inspectors perform raids out in the field in Pakistan. There are numerous instances of poor food safety around the nation, and every other day, local media reports incidents of food poisoning. According to Yusra Bint-e-Khalid, a food safety coordinator at the Aga Khan University Hospital in Karachi, "almost every instance of food poisoning documented has been food ingested outside the house." She expresses worries shared by many people across the nation: "When eating out, we don't know if the dishes were washed correctly, how hygienic the kitchen was, or whether the cooks washed their hands before cooking the food."
Dr Sabahat, a senior scientific officer at the Pakistan Council of Scientific and Industrial Research's microbiology lab in Islamabad, collected food samples from eateries along highways in Punjab for research and development purposes but discovered that the majority of them served travellers poor food. Dr Salma Kausar Ali, senior director of medical and health services for the Karachi Metropolitan Corporation, describes her experience during a raid on a bakery. Ali claims that if customers ever set foot inside a dirty bakery kitchen, they would completely stop purchasing baked goods.
How To Become Street Smart While Eating Out Healthy Food in Pakistan?
To meet demand, there is an abundance of vendors selling samosas, pakoras, and Jalaibees on the streets and in the lanes. Experts encourage consumers to consider hard before indulging in things from these locations as small-scale setups appear everywhere. The majority of the time, Professor Butt cautions, "Food sold at roadside vendors is not safe for ingestion." Street vendors fail to uphold fundamental safety criteria including sanitation, high-quality products, and clean water because of their low-cost business strategy. He claims that the food colours used in cooking are carcinogenic and poisonous. "You must have seen kids buying candy that stains their tongues," he continues.
According to Professor Butt, purchasing pakoras and other fried delicacies from a third party might be risky since many vendors prioritise quantity above quality during Ramadan owing to the spike in demand. According to him, low-quality oil is frequently used to fry these snacks, and when it is heated up and reheated, the oil converts into harmful trans-fat. Additionally, as the oil starts to run low, most people pour additional oil into the karahi rather than discarding the leftovers, ruining the entire meal. He continues, "Trans-fat clogs arteries and leads to coronary heart disease."
Food inspector Bhatti says pakoras and samosas cannot be refried since they alter in appearance and flavour over time. According to Bhatti, you may freeze uncooked samosa and pakora batter, but after they've been deep-fried, they must be devoured. She adds that most restaurants give away whatever is left over. "After they shut for the day, many restaurants and sweets businesses provide leftover food to their staff, madrassas, and charity. Some people wait until midnight, but not past that, the person claims.
Foos Sold in Roadside Stalls:
Overall, eating food from roadside vendors or hawkers poses increased health concerns. Vendors frequently lack the bare necessities for food safety and are completely ignorant of personal and environmental cleanliness. The most crucial food guideline is that warm food should be kept warm and cold food should be kept cold, according to Professor Butt. Additionally, the WHO urges customers to purchase street food that is produced in front of them using safe ingredients, sanitary tools, and by a person who has taken additional precautions with cleanliness.
Where To Eat Healthy Food in Pakistan?
Even while the country's food scene might be unpleasant, not everything is horrible. Big names give safer food, according to the general agreement among those working in the food safety field. "Restaurants with a reputation for quality food uphold their own standards, believe it or not. Go eat there! Professor Butt seconded Khalid's suggestion. Khalid claims that "recognised restaurants provide meals in a hygienic atmosphere with excellent quality produce and guarantee [those handling food] [follow the kitchen dress code], in contrast to tiny companies that have no notion of cleanliness."
Food inspector Bhatti agrees that renowned restaurants won't take a chance on losing patrons due to safety problems. "Wouldn't you quit frequenting that establishment if you found the cuisine to be of poor quality and advise your family and friends to do the same?" Bhatti's statements are supported by Erum Basit, the product development chef of a prestigious Karachi restaurant. She acknowledges that although there are fewer high-end restaurants, they adhere to stringent cleanliness requirements. All kitchen staff must wear hair nets and gloves, and a team of trained food professionals is in charge of implementing the Hazard Analysis and Critical Control Points system, which is used to inspect food at all stages of production. She also reveals that a regular training programme is run for kitchen and floor staff. Despite the stringent safety regulations, Basit bemoans the shortage of skilled workers in the sector, which makes food standard infractions a daily occurrence.
The Consequences of Unhygienic Food:
Kanza, who supposedly passed away in January from food poisoning, was one of the two million individuals worldwide who die as a result of tainted food or unsafe drinking water each year. The worrisome state of affairs in Pakistan is illustrated by media stories, notwithstanding the lack of comprehensive statistics on the country's sickness rate.
Symptoms of Food Poisoning:
According to Khalid, symptoms of food poisoning appear hours or even days later. The contaminated bacteria spread into the intestines from the stomach and start to grow there. Some directly assault bodily tissues, while others create toxic compounds that are taken into circulation, she continues. She adds that although the symptoms vary considerably depending on the type of bacteria, diarrhoea, vomiting, and stomach pains are the most typical reactions. She also explains that vomiting and diarrhoea are signs of the body trying to get rid of hazardous bacteria.
In severe cases, stomach pain and cramping can cause bloody diarrhoea, renal failure, convulsions, and, in the worst situation, "death by food." It is tragic when a disease like food poisoning claims a valuable life. The primary responsibility for avoiding food poisoning lies on consumers due to the rising globalisation of the food chain and the absence of an integrated safety system in the nation.
Experts urge prevention over treatment because more and more individuals are dining out. I would never eat meals from a restaurant whose server has untrimmed nails, Khalid asserts. "Even minor details make a great impact.