The recipe of Dahi Bhalla or Dahi vada is simple and easy, requiring some preparation work. To make Dahi Bhalla, certain steps need to be completed in advance, allowing you to prepare half of the recipe the day before serving. The remaining preparation can be carried out on the day of serving. In this article, you will learn how to make Pakistani Dahi Bhalla/vada at home, ensuring a delightful culinary experience.
Dahi Bhalla, also known as Dahi vada in Indian cuisine, holds a special place as a popular snack in the subcontinent, particularly on the vibrant food streets of Pakistan. These delectable Dahi Bhalla points can be found scattered across Pakistani food streets and along the roadsides of small cities. While traditionally enjoyed as a snack, Dahi Bhalla has also become a common accompaniment to meals in Pakistani cuisine. Many Pakistanis even prepare Dahi Bhallas at home for special occasions and family gatherings, adding a touch of culinary flair to the festivities.
The Best Pakistani Kheer Recipe
What is the speciality of Pakistani Dahi Bhalla?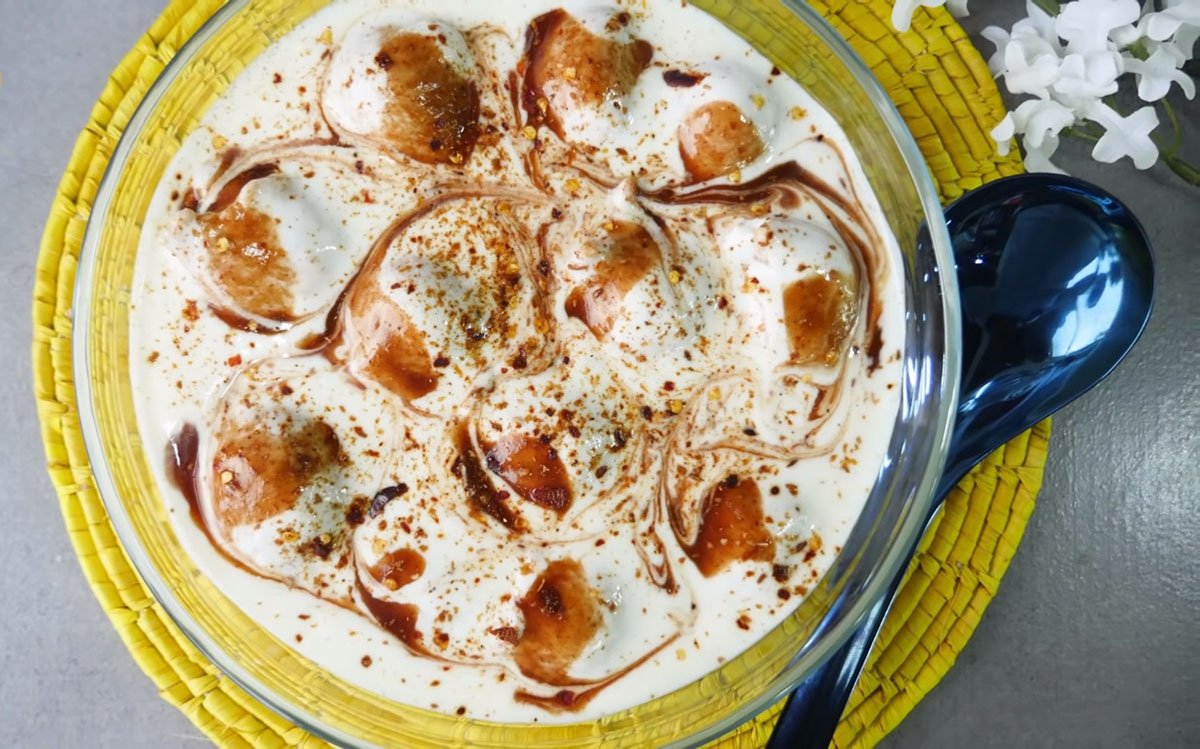 Dahi Bhalla is a common dish in Indian and Pakistani cuisine and both cuisines have their unique flavour and taste in Dahi Bhalla. However, Pakistani Dahi bhalay has a soft texture and mouth-watering taste. People of this cuisine make Dahi bhalay as per their traditions and cooking styles. Dahi Bhalla or bhalay are deep-fried lentil fritters soaked in creamy yoghurt (Dahi). This mouth-watering snack dish is garnished with mint leaves, tamarind chutney and green chilli chutney. The recipes of Indian and Pakistani cuisines are almost but both have a unique flavour. The uniqueness adds to Pakistani style Dahi Bhalla when they garnish with some traditional species like cumin powder, red chilli powder and local chat masala.
Tamarind and Green Chutney:
Both are the key ingredients in the Pakistani Dahi Bhalla recipe. You can prepare Tamarind Chutney locally called "Imbli ki Chutney"  with the following steps.
Heat the 1 cup of water in a pan.

Add ground tamarind or 'Imbli' and jaggery or dates if using.

Cook all these for four to five minutes or until the tamarind turns soft.

Then, add a chilli powder, salt, ginger powder, fennel powder, cumin powder, and some garam masala.

Mix well and simmer for three minutes, until you begin to smell it good.

Taste it and add more masalas, spices, and jaggery if needed.
On the other hand, green chutney is a mixer of green chillies, mint leaves and fresh coriander leaves. To make green chutney follow the given steps;
Grind mint leaves, green chillies and coriander leaves in a grinder.

Then add one or two pieces of garlic and grind for once.

Then to taste add some spice like salt, and red chillies powder and mix it well.

You'll get a fine paste of green chutney, but remember one thing you are not going to use within a day then skip the garlic in the chutney because sometimes garlic alters the flavour of chutney.
Making of Bhalla: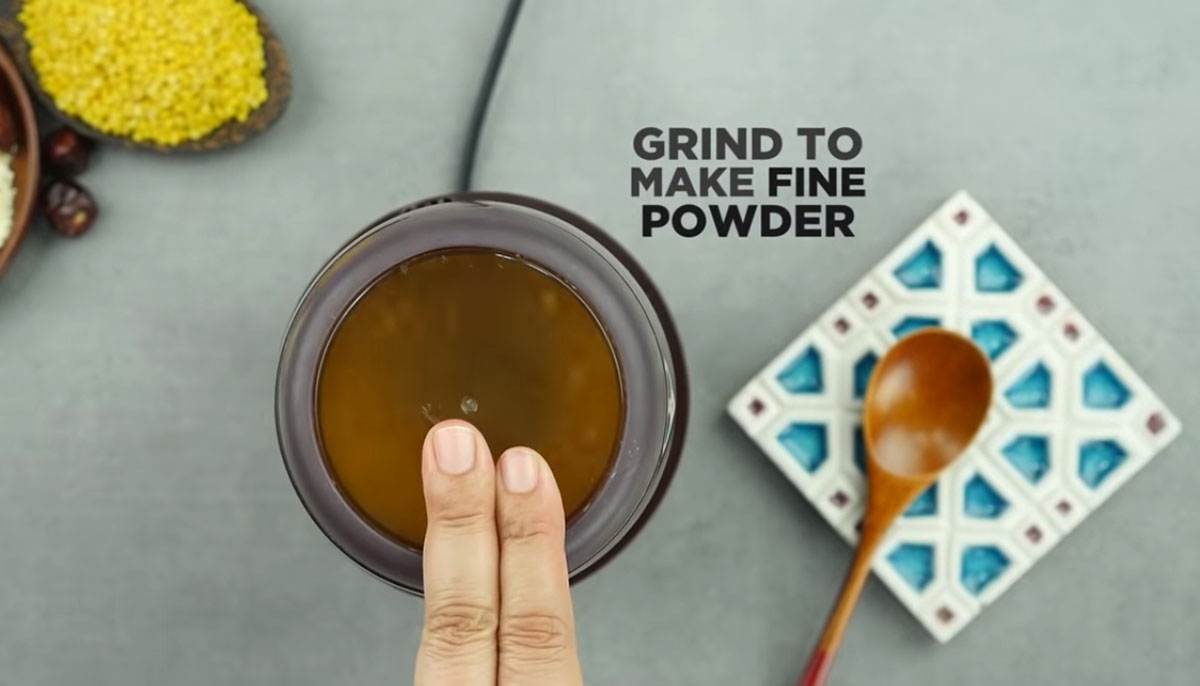 For making Bhalla for the Dahi Bhalla recipe you need; urad daal, moong daal, cumin seeds, salt, ginger, green chilled and some chilled water. Following are the steps with ingredients details for Dahi Bhalla batter:
Soak urad daal and masoor daal if you like the taste of masoor daal in water of an hour.

Drain the dal completely, add the daal to the blinder along with; 1/4 tsp salt, 1/2 tbsp cumin, 1/2 inch peeled ginger, 1 green chilli and 2 tbsp chilled water.

Grind it coarsely first and add a tbsp of water then grind it again.
Once you get a smooth, thick, fluffy and light batter transfer the batter to a bowl.

Remember do not to use too much water, otherwise, you cannot get the light and fluffy batter.

To check the lightness of the batter, drop a small amount of batter in a bowl filled with water. Light and fluffy water floats.

After transferring the batter to the bowl beat the batter gently and add some cashews if used.

Then, place a wide bowl filled with water and add 1 tbsp salt in it.
For Frying Bhalla (batter):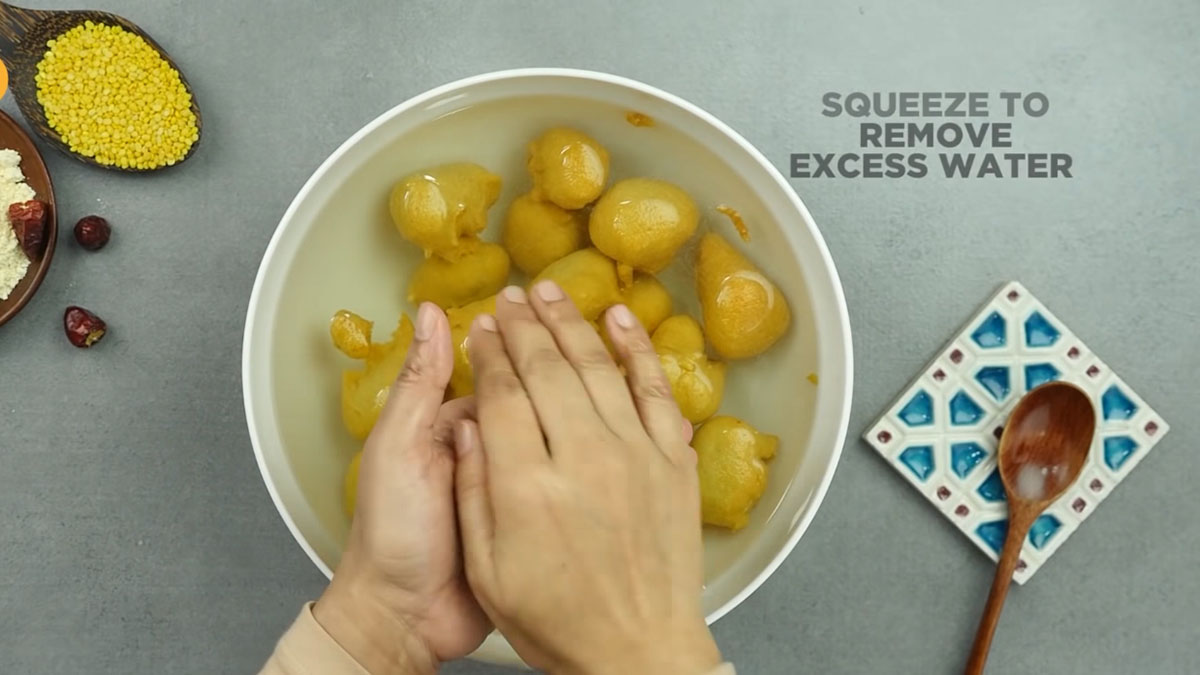 Heat the oil on a medium flame.

Once the oil is at medium-hot temperature adds a small amount of batter into it. That small amount has to come to the surface without turning brown. That will be the right temperature.

Now add as many pieces as you can without overcrowding.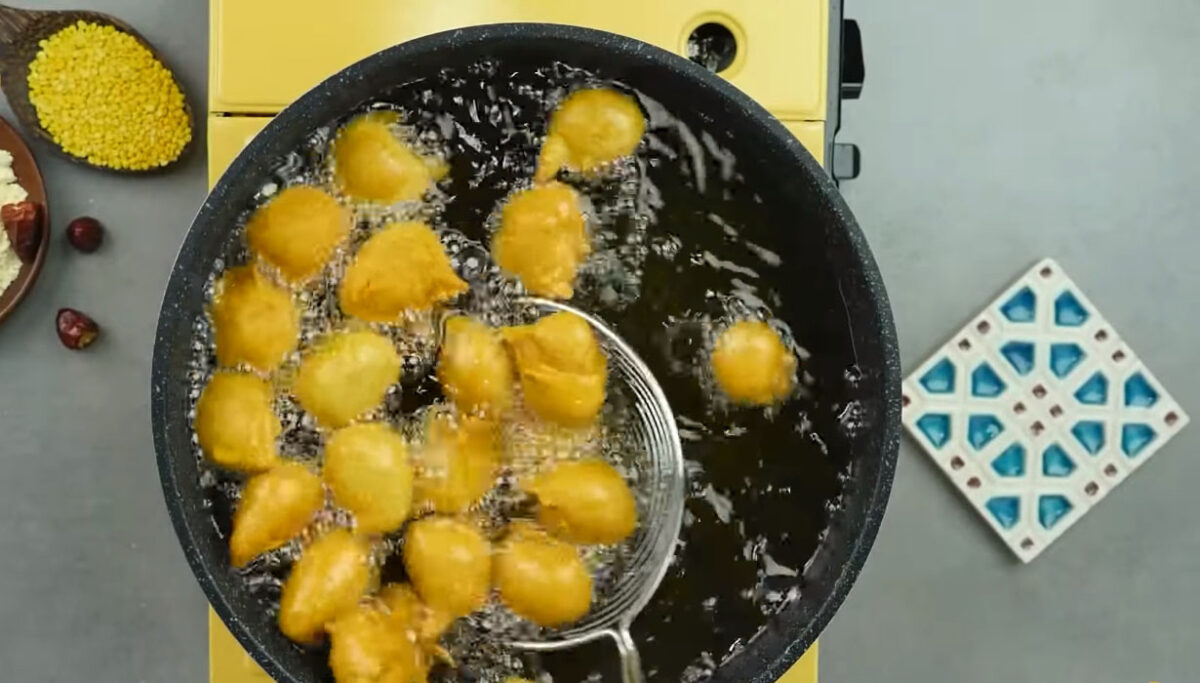 When they become light golden, stir them and continue to fry on medium heat.

And when they become deeply golden and crisp remove them from the oil.

After removing them immediately add them into a bowl filled with salty water.

Rest them for 20 minutes, time will depend on the size of Bhalla.

They absorb water and become bigger.

Remove one Bhalla at a time from the water.
The Final Step: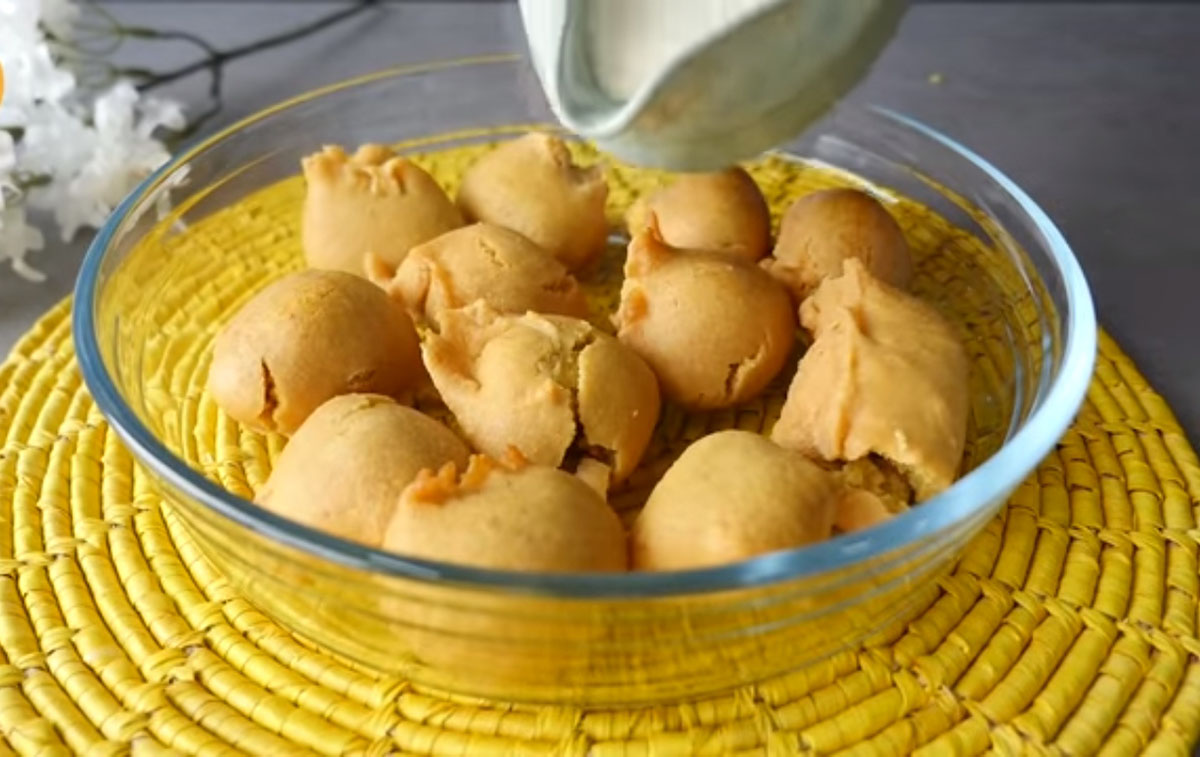 At the final stage of the Pakistani Dahi Bhalla Recipe add two and a half cups of yoghurt to a large bowl. Make sure to use a bowl that is large enough to hold all ingredients of Dhai Bhalla. Add some powdered sugar and salt as needed. Then, whisk them together until a smooth paste. Followed by;
Press down the Bhallas, gently, one after another to remove the excess water. Handle them carefully unless otherwise, they may break.

Add them directly to the bowl of yoghurt.

Allow them to rest for one to two hours in the fridge. After soaking you feel that you need more yoghurt then add respectively.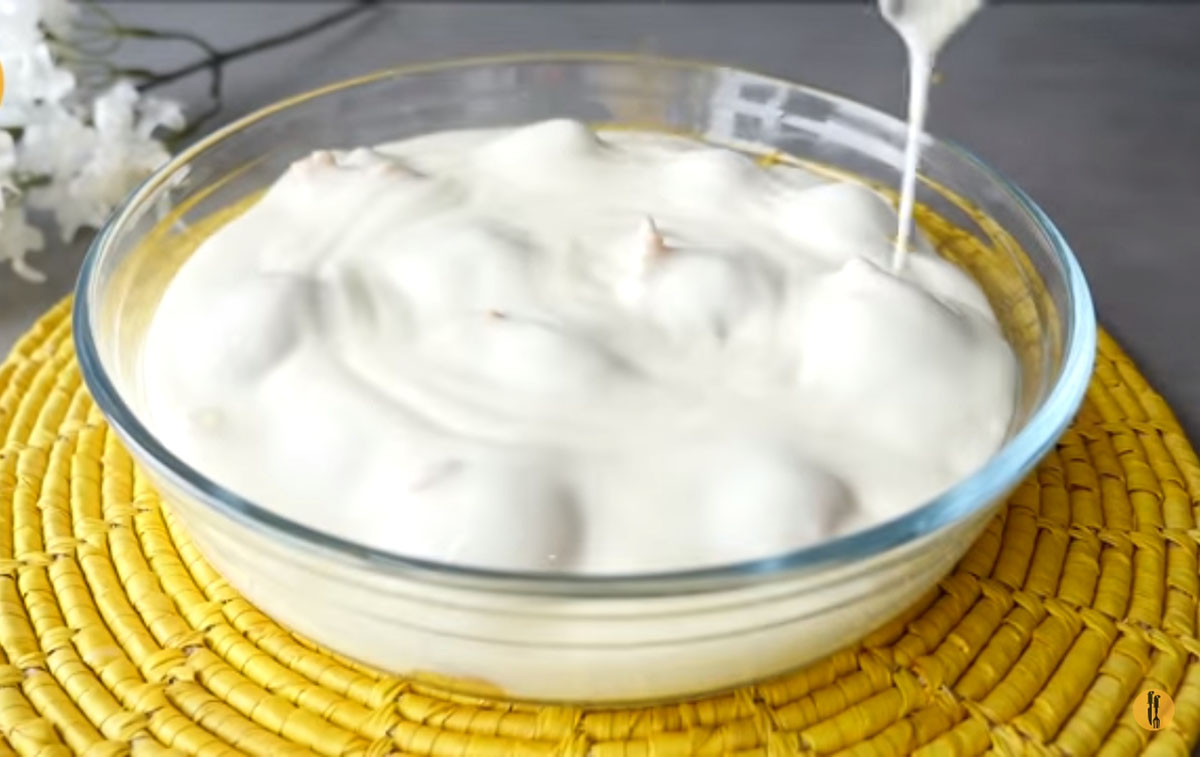 Later serve Dahi Bhalla to the serving plate.

Then, top your amazing Dahi Bhalla with a bountiful amount of green chutney and sweet tamarind chutney.

Lastly, sprinkle red chilli powder, chat masala, black pepper, black salt, and finish off with coriander and mint leaves.

Make sure to choose the amount of all the spices and both chutneys as per your taste buds.

Serve Dahi Bhalla immediately after you sprinkle the special Pakistani masala powder.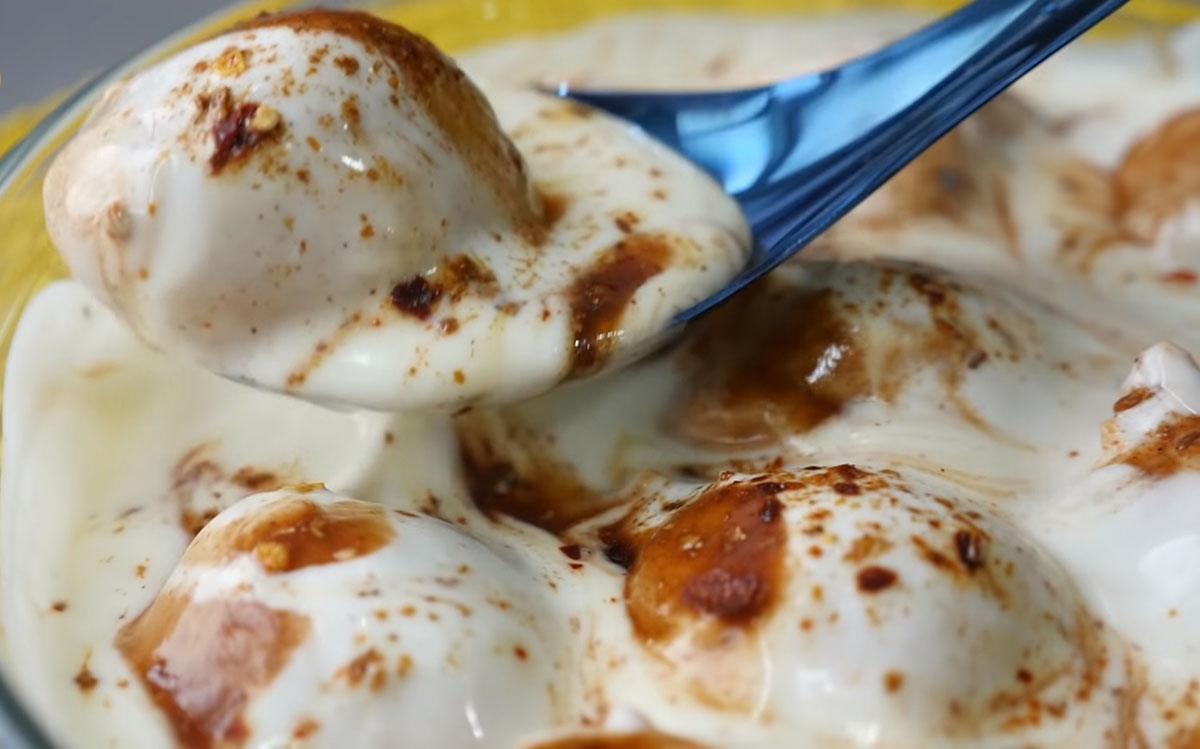 Your Pakistani Dahi Bhalla with mouth-melting texture is ready. Make sure to get the perfect taste only use organic ingredients.
Year-End Deals At Amazon: