Lahore is a versatile city in Pakistan Punjab province. It has a rich culture and diverse history of architecture, literature, tourism and food cuisine called Lahori Food Cuisine. Many historical events in the history of the sub-continent took place in Lahore as it had been an economic hub of the Mughal dynasty from the 12th century to the 19th century. Even before the Mughal dynasty, there were many external invaders who gave key importance to the fort city of Lahore during their rules. Therefore, the city represents a picture of all such rules through its culture and heritage. The food is no different, it also represents Lahore's vast culture through a number of dishes and food cuisine.
However, Pakistani Food Box has already given you a number of Lahori-cuisine-oriented recipes. But here in this article, The Best 11 Lahori Street Food Dishes/Places – An Ultimate Guide to Lahori Street Food Cuisine will be discussed. And I'll also share some authentic places for respective Lahori Street Foods from which you can feel the originality of the Lahori Rich Food Culture.
Scroll down to read more about Lahori Street Food cuisine!
Lahori Biryani: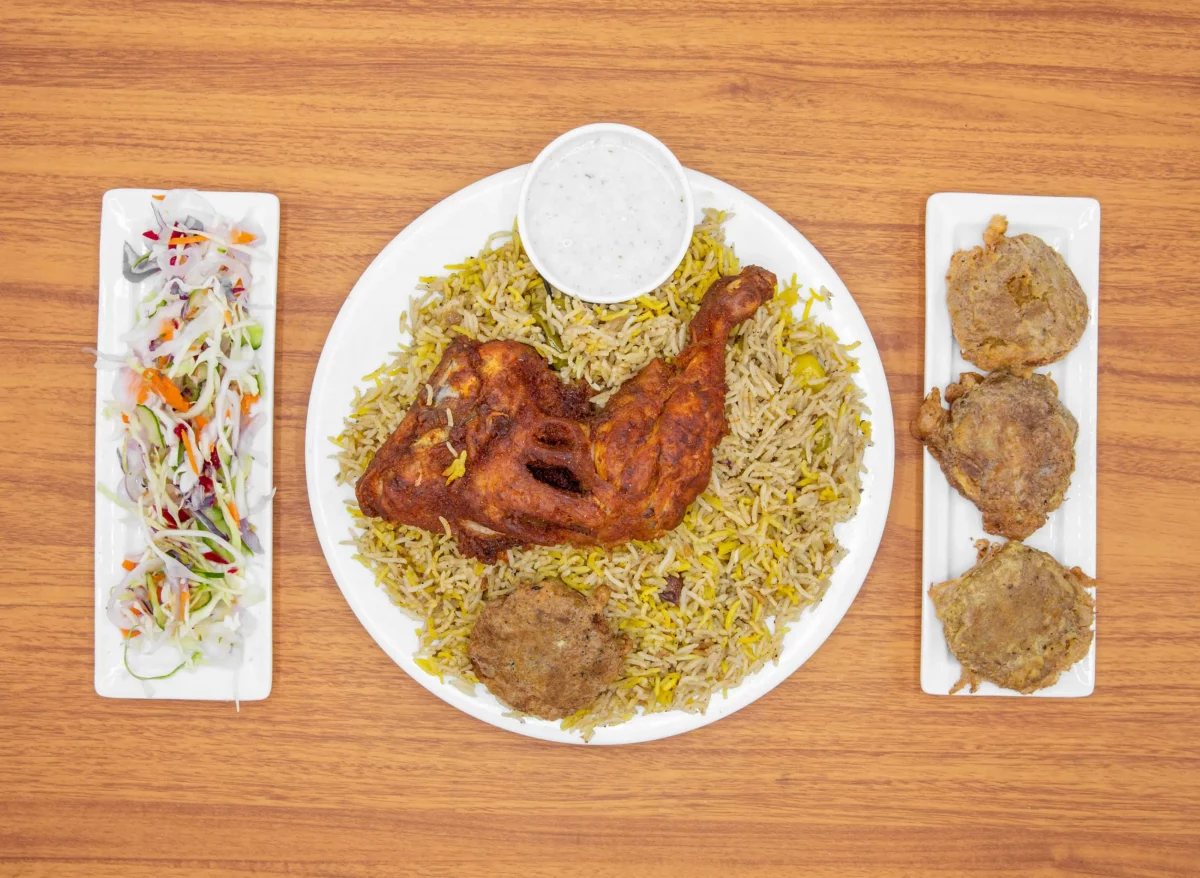 When we think about Lahore's famed rice, we think of Waqas Biryani Hall Road Lahore. People have conflicting opinions about this biryani; some believe it's pulao, not biryani, while others think it's both. We're not making a snafu by calling it biryani or pulao, but believe me, the flavour is one-of-a-kind, and you won't find it anyplace else in Lahore. The quantity is also large enough that a full dish will feed two people with a typical appetite.
http://pakistanifoodbox.com/2021/05/16/pakistani-special-chicken-biryani-recipe/
There are several Waqas biryani locations on Hall Road, but only one is authentic. So, when visiting this location, you must guarantee that you are visiting the authentic Waqas biryani. Mr Waqas and his brother Mr Waqar, the owners of Waqas biryani, are still accessible at their business. We've also included their address below so that you can find them when you visit this location.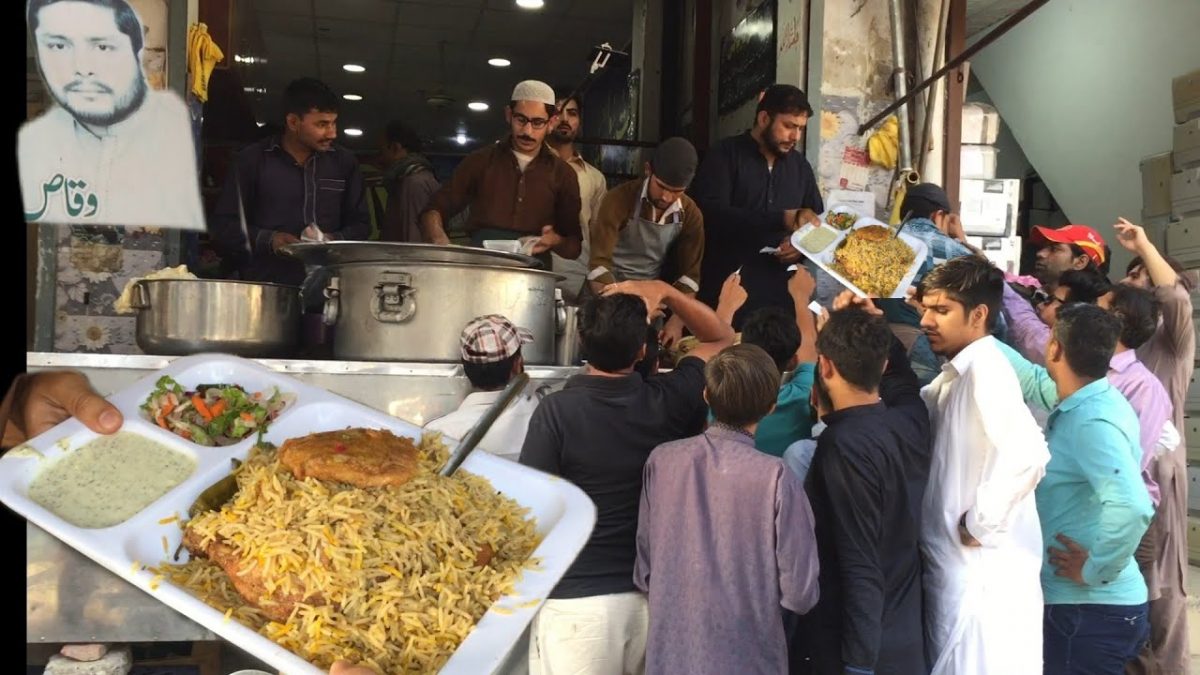 Best Biryani in Lahore: Waqas Biryani Hall Road Branch, G-6 Feroz Deen Center Hall Rd, Shahrah-e-Quaid-e-Azam, Lahore
Tawa Chicken is a spicy Pakistani dish from Lahore. The uniqueness of this dish rests in its cooking method, which employs Tawas to sear the chicken flesh uniformly on all sides. Tawa Chicken Recipe is a popular meal at Lahore's Arif Chatkhara House. For preparation, simple spices are utilised. This is often served with thin plain chapatti baked-on Tava. However, because it is difficult to create that chappati at home, it also pairs well with tandoori roti and basic paratha.
Best Chicken Tawa in Lahore: Arif Chatkhara, H8P6+4XH, Taxali Gate Rd, Shahi Mohallah Walled City of Lahore, Lahore, Punjab 
Lahori Peray Wali Lassi:
Fiqay ki lassi is reputed to be the best lassi available in Lahore. Their signature Peray wali lassi is so popular that no matter what time you go, you'll have to take a token and wait in a long line. Rest assured, it will be well worth the wait.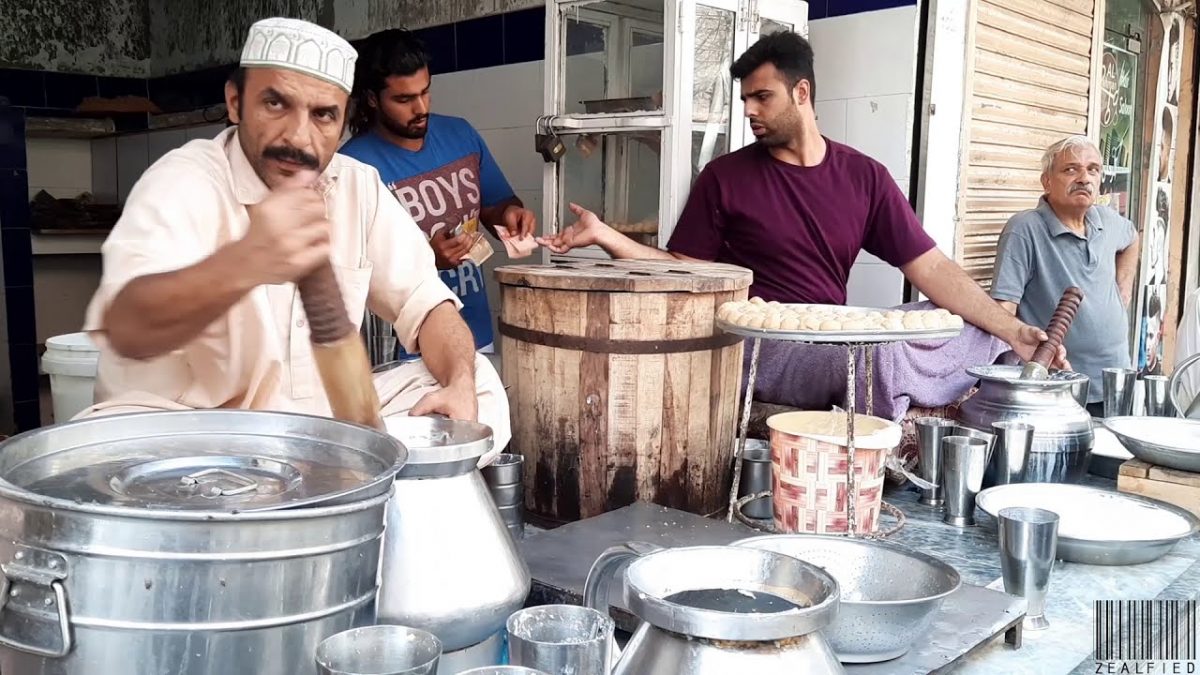 Best Lassi in Lahore: Chacha Feeka – Peray Wali Lassi, Railway Rd, Gawalmandi, Lahore, Punjab
Lahori Payaas:
You've all heard of Paayas and may have eaten them too, but trust me when I say that Lahori Paayas are something you've never had before. Lahori Paayas are prepared for hours and served with delectable sauces or naan. If you have the opportunity to eat them, do not pass it up. Lahori Payas is the most well-known of all Lahori dishes.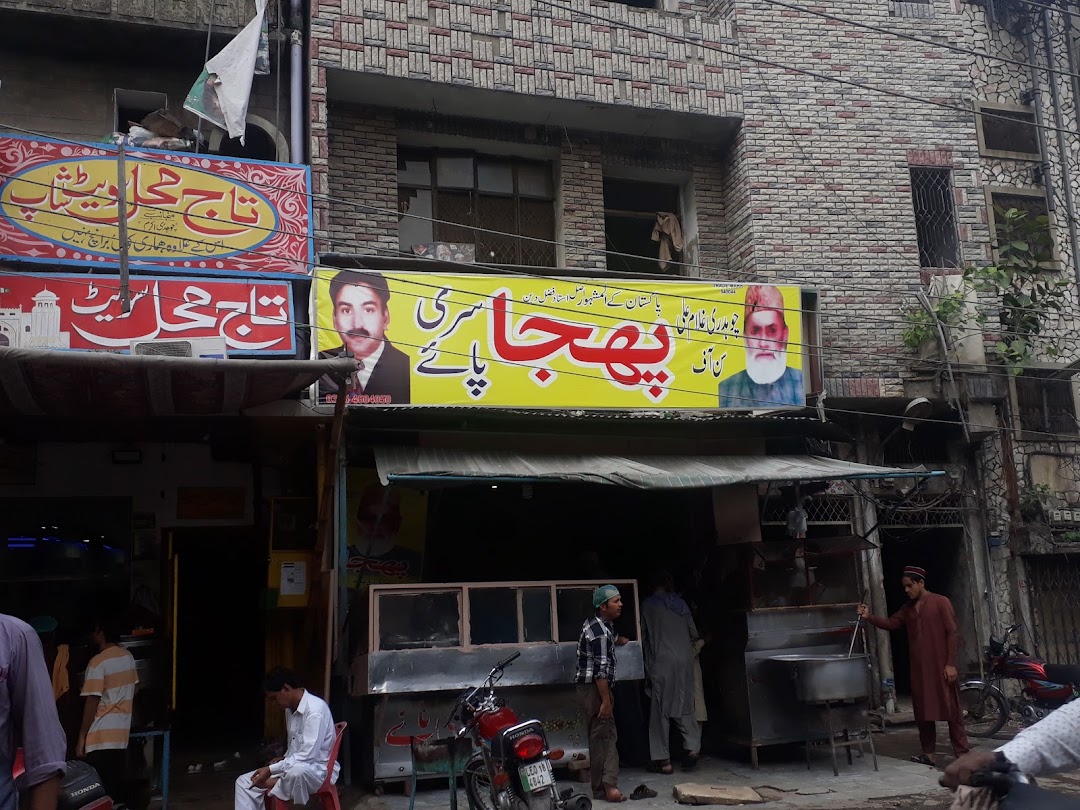 The Best Payyas in Lahore: Asli Phajja Siri Paye, Kali Beri Bazar, near Taj Mahal Sweet، Walled City of Lahore, Lahore, Punjab
Lahori Chargah:
http://pakistanifoodbox.com/2022/03/28/mouth-watering-lahori-chargha-لاہوری-چرغہ-recipe-a-gift-from-pakistani-cuisine/
Lahori Chargha is a popular chicken dish introduced by the city of Lahore. The meal is known as Lahori Chargha across the country. The Lahori Chargha is prepared by deep-frying the entire chicken that has been marinated in exotic seasonings. Before frying, the entire piece of chicken is seasoned with seasonings and refrigerated overnight. Lahori Chargha has a distinct and appetising flavour.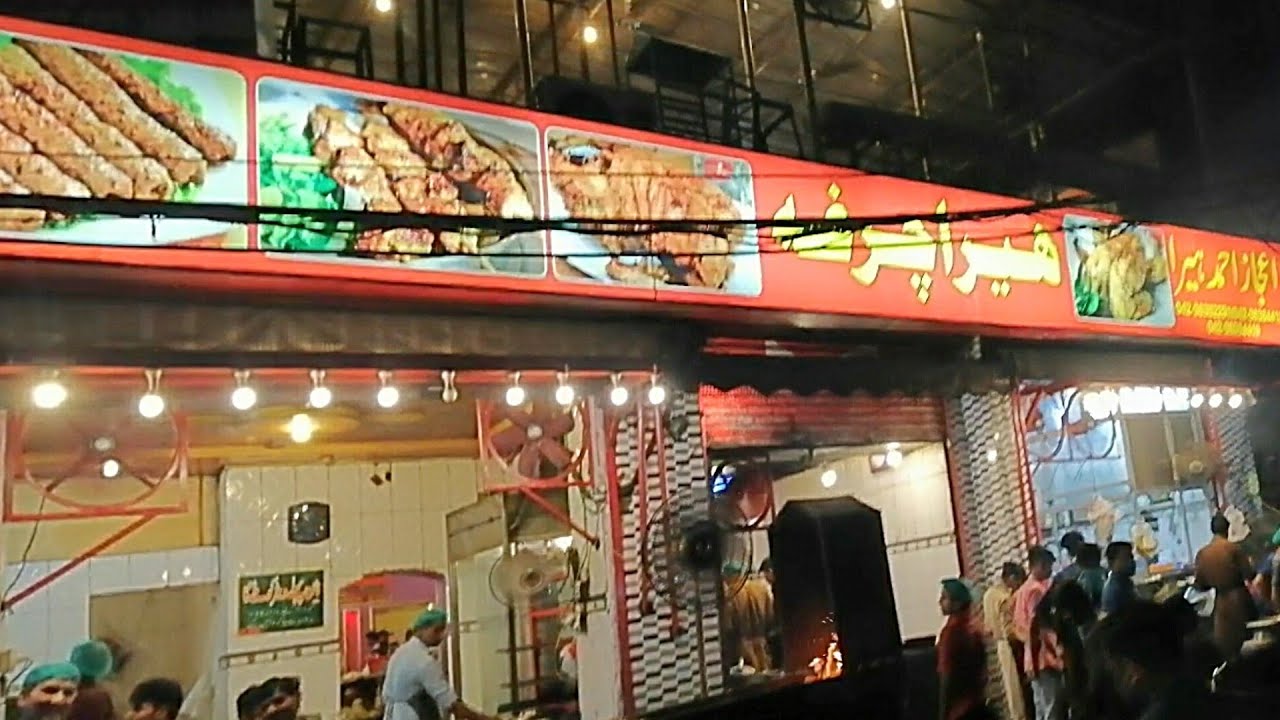 The Best Chargha in Lahore: Heera Chargha (ہیرا چرغہ), Shop #02، Temple Rd, Park Lane Mozang Chungi, Lahore, Punjab 54000
Lahori Harissa:
Harissa is a Kashmiri meal, not a typical Lahori dish eaten during the winter season. The dish is a Kashmiri combination of meat, grain flour, and desi ghee (butter). Lakshmi Chowk in Lahore has the greatest Hareesa, which tastes like heaven.
The Best Harissa in Lahore: Kashmiri Harisa (BABA ALAM), Nisbat Rd, Anarkali Bazaar Lahore, Punjab 54000
Lahori Channay:
http://pakistanifoodbox.com/2022/01/26/lahori-chaney-recipe/
Lahori Channay is prepared with a piece of chicken (Murgh Channay) or mutton (Gosht Channay). The savoury cuisine is made with numerous spices, including black pepper, which is a key element in the dish. Lahori Channas may be seen in a variety of locations in Lahore.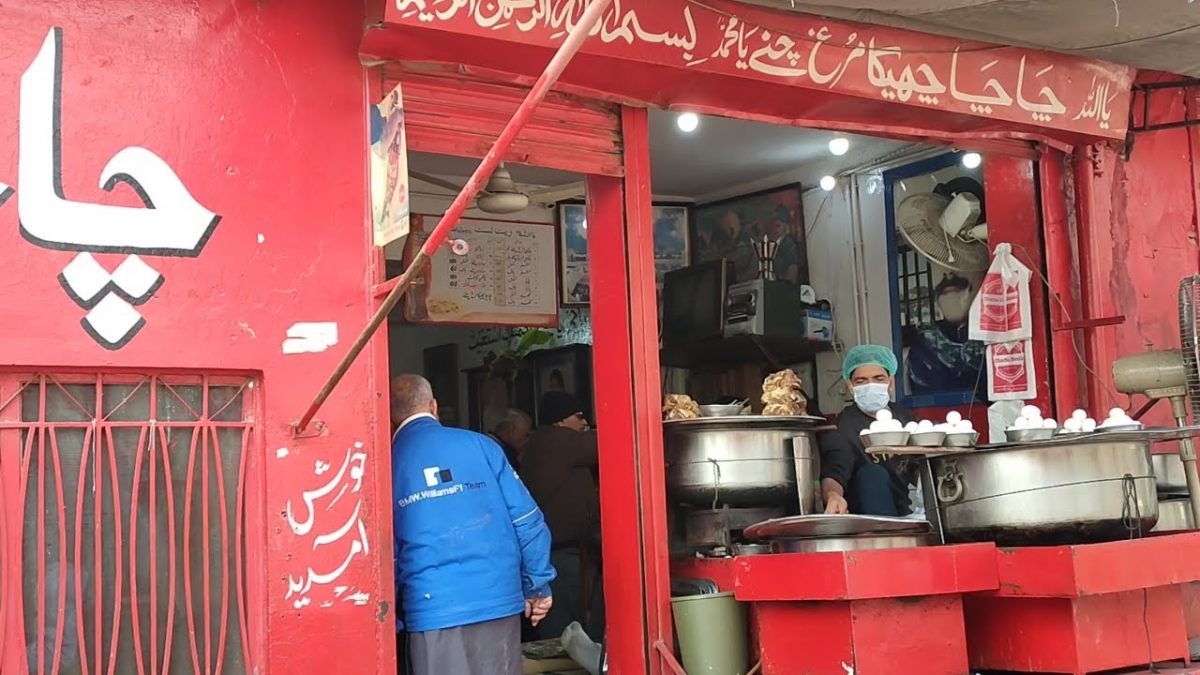 The Best Channey in Lahore: Chacha Cheeka Desi Murgh Channay, Plot 48, Sutlej Block Satluj Block Allama Iqbal Town, Lahore, Punjab 54000
Lahori Samosa Chart:
http://pakistanifoodbox.com/2021/05/29/samosas/
Everyone has enjoyed samosas at some point in their lives, but in Lahore, people eat samosas alongside other Lahori cuisines. Samosas are served with red chilli sauce and cooked Cholay (chickpeas) coupled with different spices in Lahore.
The best Samosa Chart in Lahore: Sheikh Gee Samosa, F867+W8Q, Township Block 2 Sector B 1 Lahore, Punjab 54600
Lahori Dumba (Lamb) Karahi:
Lahore's famous Dumba (Lamb) Karahi is luscious enough to make your mouth swim. It is made with fresh lamb meat cooked in butter and served with Naan or Chapati.
Best Dumba Karahi in Lahore: Ilyas Dumba Karahi (Truckaa Wala Adda), J844+7RJ, G.T. Road, near fruit Mandi, Bati chowk Qila Lachman Singh, Lahore, Punjab, Pakistan
Lahori Gol Gappay:
http://pakistanifoodbox.com/2022/01/16/gol-gappay-pani-puri-recipe/
Lahore's crispy Gol Gappas are full of freshened yoghurt and Channas (chickpeas) combined with spicy masalas and drowned in a sour and sweet water-like sauce, making this offering one of the city's most delicious.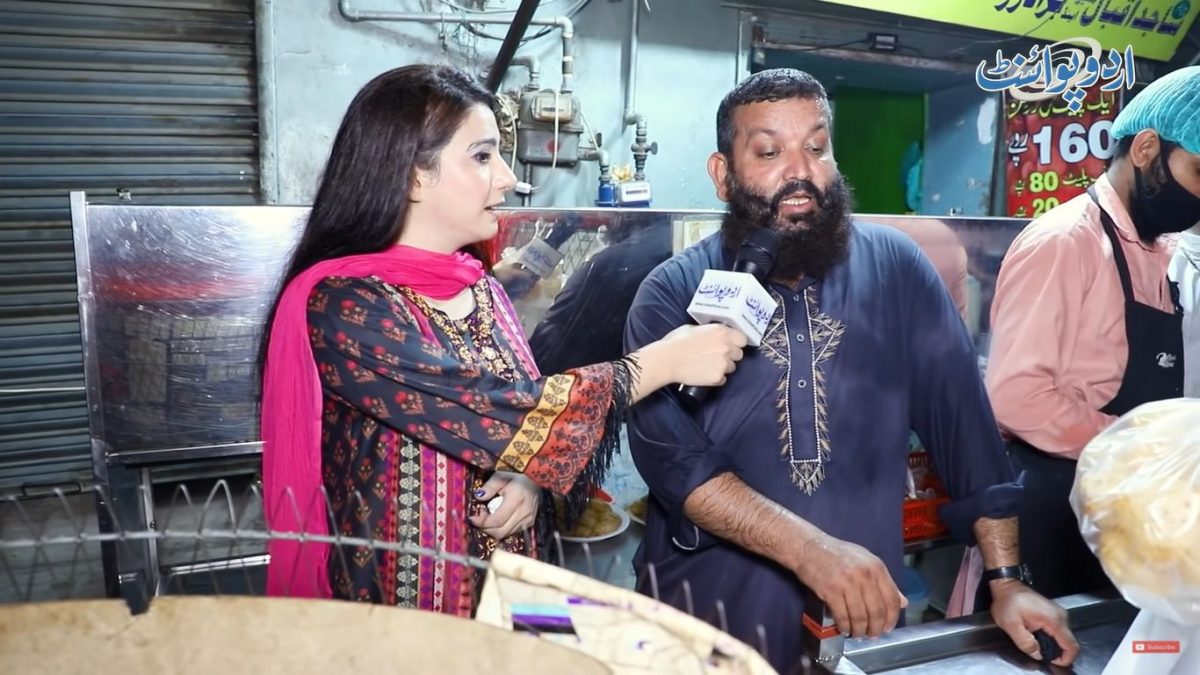 The Best Gol Gappay in Lahore: Molvi Sahab Gol Gappay Walay, Tegor park, McLeod Rd, near shobra hotel back said, Lahore
Lahori Dhahi Bhallay:
http://pakistanifoodbox.com/2021/12/04/how-to-make-pakistani-dahi-bhalla-at-home-tasty-and-authentic-recipe/
Lahori Dahi Bhallay is well-known all over the world. It's made using a variety of spices, potatoes, Bhallay, and lentils. The crunchy Lahori Dahi Bhallay has topped with a Papri, luscious chutney (sauce), and Chaat Masala. This snack will lift your spirits and brighten your day. P.S. If you are experiencing stomach sourness, eat a plate of Lahori Dahi Bhallay and observe the groove.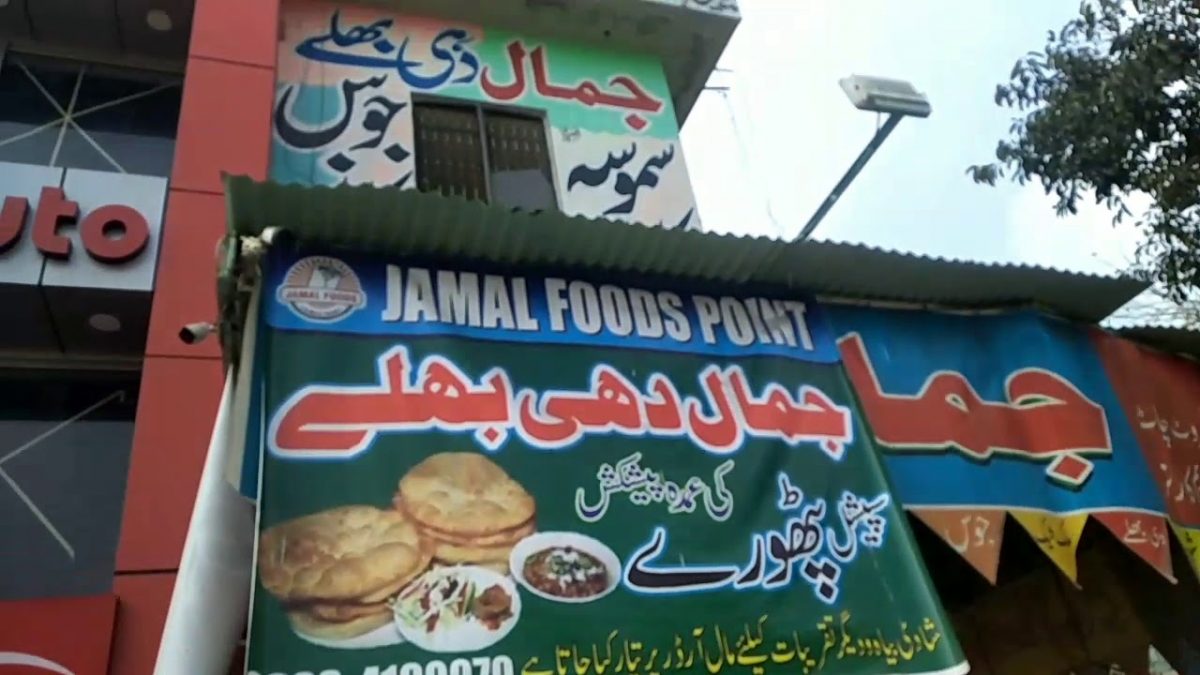 The best Dahi Bhallay in Lahore: Jamal Dahi Bhallay – جمال دہی بھلے, F8H5+777, Kotha Pind Block B Faisal Town, Lahore, Punjab