Jay Palfrey is a British YouTube vlogger born in march 1996. He joined YouTube in January 2017 and uploaded his first vlog about a year ago. He visited many countries, most of them were Muslim countries. Recently, he embraced Islam as his spiritual religion. However, his first video, which got 60k plus views, was uploaded on August 21, 2020. The video has racked up 690,029 views, and currently, Jay Palfrey has 889k subscribers on his YouTube channel. After visiting and exploring countries like Turkey, Syria, Iraq, Iran and Egypt, the 24-year-old Jay had taken his solo backpack to Pakistan. And he was absolutely in love with Pakistani culture and, most importantly, with Pakistani food.
JaJay'sVisit and Opinion About Pakistan: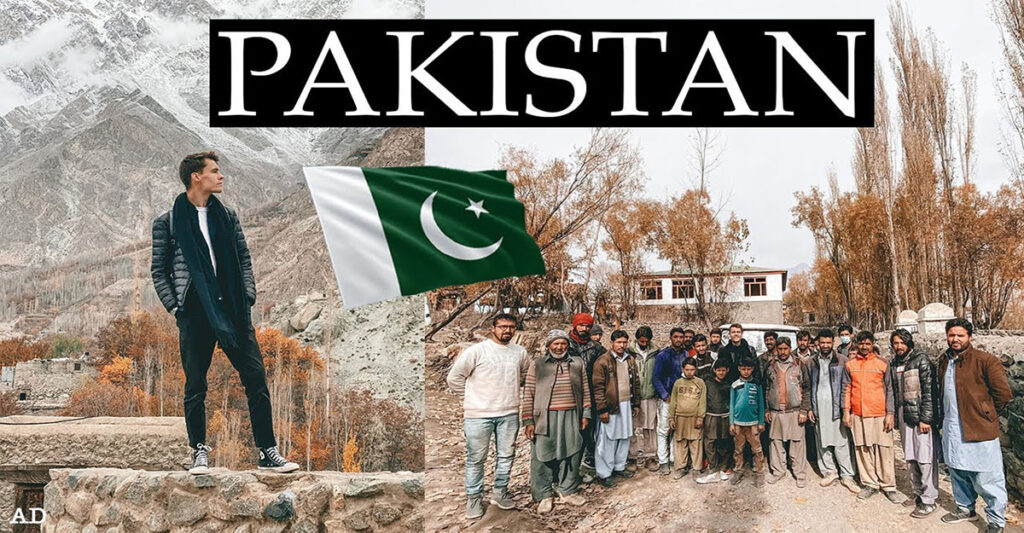 Jay Palfrey had given a solo visit to Pakistan in the last month of 2020. He visited many cities of Pakistan from east to north and from south to west. Jay discovered so many unique and amazing things about Pakistan during his visit, especially Pakistani food. He describes his emotions and views about Pakistan in one of his YouTube videos as;
JAY PALFREY GOT SPIRITUAL SATISFACTION DURING HIS PAKISTAN VISIT- SHARE THIS?"'" I could describe Pakistan in one word so far; it would be authentic. People are faithful, kind, and loving without any judgment and with an open arm bringing you into their home to experience their own culture. Something I think other parts of the world could learn from"'." one can easily understand his emotions and how much he likes his Pakistan visit from the above statement. However, not only Jay Palfrey but also many other foreign visitors who visit Pakistan have the same feelings as Jay.
Jay'Jay'sews About Pakistani Food: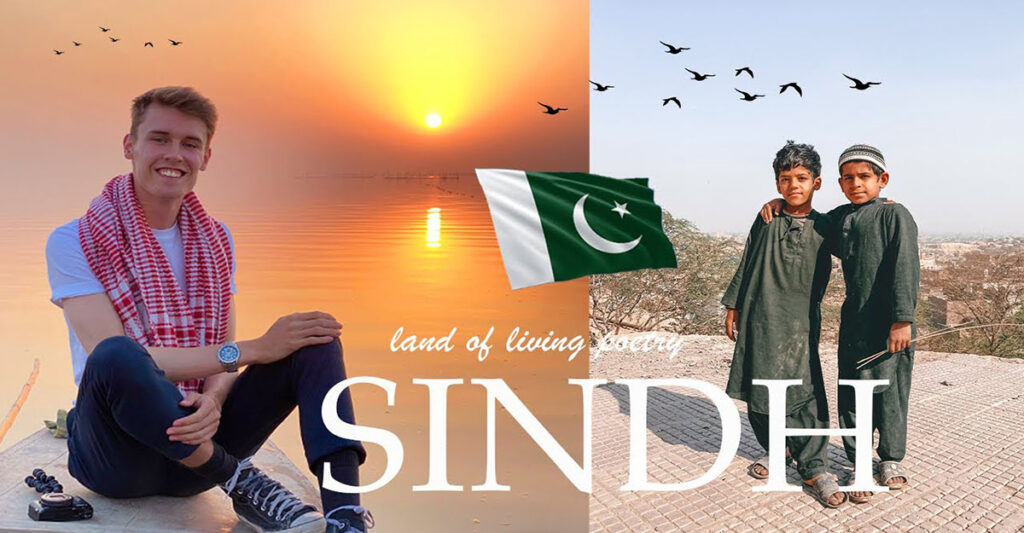 Enthusiastic and vibrant British vlogger Jay Palfrey recently visited Pakistan and gave his views about Pakistani food. However, Jay tried many Pakistani dishes and loved almost all of the words, from rich karahis to freshly fried Pakoras, fromKaraKarachi'sryani to Lahore crispy parathas. In his YouTube videos of Pakistan visit, he can see different places of Pakistan that are prominent in Pakistani food, such as Savour food Rawalpindi, But Karahi Lahore, Pehlwan Lassi Lahore, Marhaba biryani Karachi, and Charsi hotel Peshawar. In the same way, he also tasted so many Pakistani dishes such as Mutton Champ, Lahore Lassi, beef tikka and many more. After all this experience, he describes his views about Pakistani food as;
"the food in Pakistan is no joke, it has some of the best taste in food in the world. Food is may be love and taste for it, from rich karahis and crispy parathas, from Karachi's biryani to freshly fried pakoras, in heart and middle of the Hunza valley. Pakistan is worth visiting just for the food''.
JAY PALFREY GOT SPIRITUAL SATISFACTION DURING HIS PAKISTAN VISIT- SHARE THIS?
Dishes which Jay Palfrey taste in Pakistan:
As I have mentioned, Jay Palfrey tried many dishes during hisPakiPakistan'ssit, and that dishes are given below: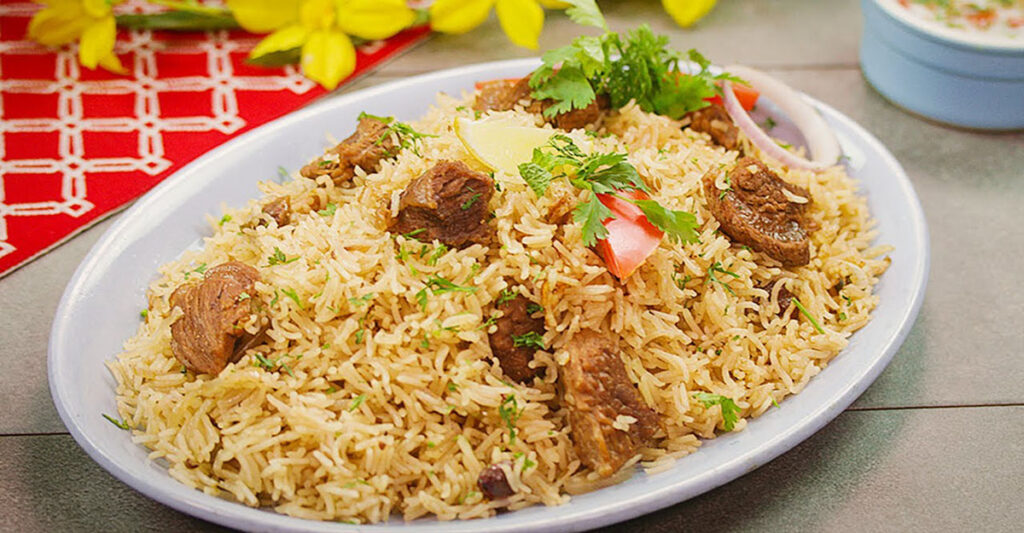 Rice is a traditional style of making rice in Pakistan. Pilao rice is a mixer of meat and rice. And pilau can be cooked with different kinds of meat such as chicken pilau and beef pilau are two major types. However, the first dish that Jay Palfrey tasted in Pakistan was Paulo rice of Savour foods, Rawalpindi, and he loves that. Pauloricerice'sste causes him to say that this is the best rice he ever eats. He saysPaulPaulo'sste so yummy and unique. Primarily, it's tasty and juicy for him when he takes a spoon of pilau with Raita. If I concludedJay'Jay'sews about Pakistani pilau rice, then pilauricerice'sste is aromatic, yummy, delicious and unforgettable.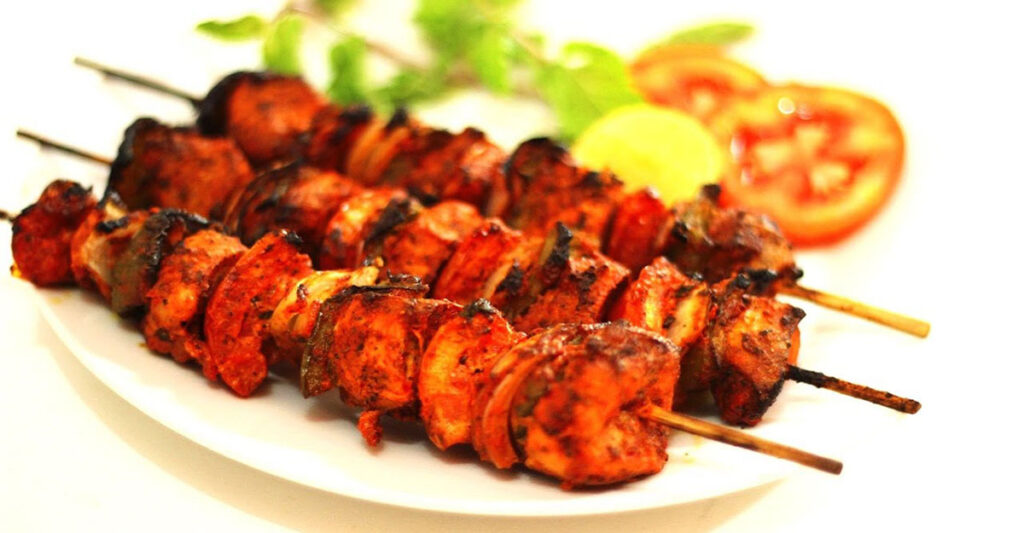 It was midnight, and Jay Palfrey visited the street food of Rawalpindi. Enthusiasm comes excitement can be seen on his face while the aromatic smell and bulk smoke of BBQ were everywhere in food street. However, he could not decide what to eat and what not to eat. Then, suddenly, some local Pakistani visitor invited Jay to join them and serve him special beef tikka Botti. When he takes the first bite of beef tikka Botti, he starts flying in the world of taste and beauty of Pakistani food.
Beef tikka Boti is a small cube of beef (meat) lined up on a thin iron rod (sheikh) that cook on burning coal. Beef tikka Boti is a BBQ dish, and its recipe is straightforward and less time consuming and prepared with less effort. However, Jay loved beef tikka Botti, according to himit'sit'svery juicy and tasty BBQ dish. He does not give any special remarks on tikka Botti, but his expressions in his YouTube video explain his views about tikka Botti.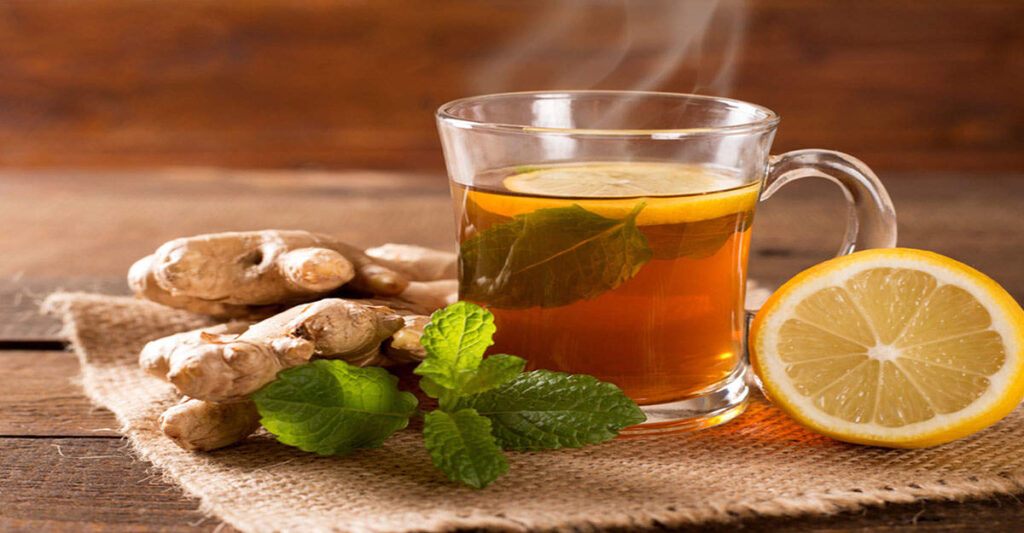 Green tea is a well-known drink worldwide, but Pakistani green tea has its unique and lovely flavour. In Pakistani cuisine, green tea is known as"Ka'w". 'however, Kahwa is a summer gift from the northwest region of Pakistan. After eating beef tikka Botti, Jay Palfrey takes a cup of green tea with Jaggery. Jaggery is a special kind of sugar primarily used in rural areas of Pakistan. This particular kind of sugar enhances green tea taste and flavour twice.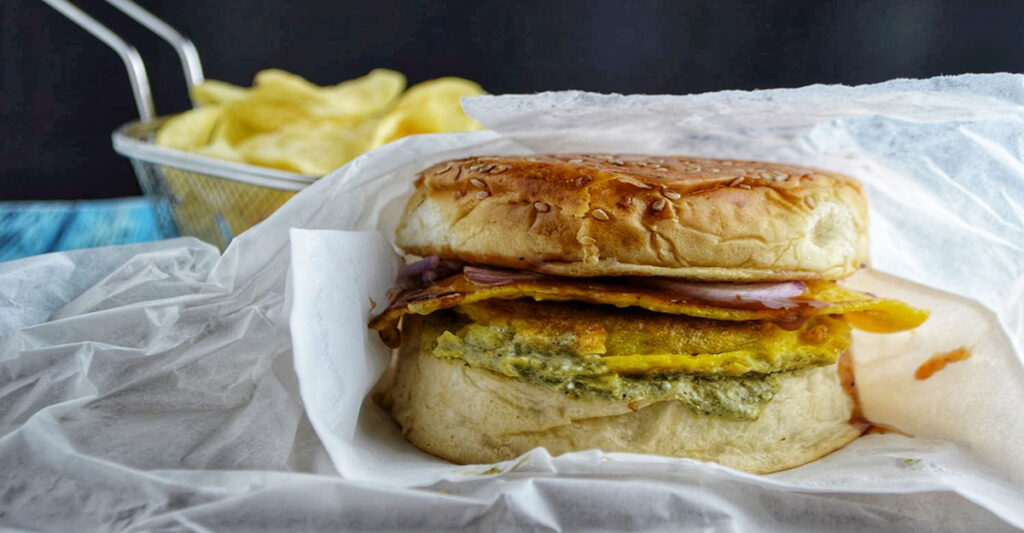 Lahore is a hub city of Pakistani street foods. Eventually, this city had so many inventions in desi and street food. That is why some dishes like Lahore local burgers are pronounced with the city name. However, it was a sunny day when Jay Palfrey reached Lahore. He starts searching for food for his quick hunger. Then, Lahori's local burger fulfils his all demands. Lahori local burger is a special burger with a fried egg and topped with salad, tomatoes sauce and mayonnaise. Jay says that the Lahore burger is the best snack meal and very spicy and yummy!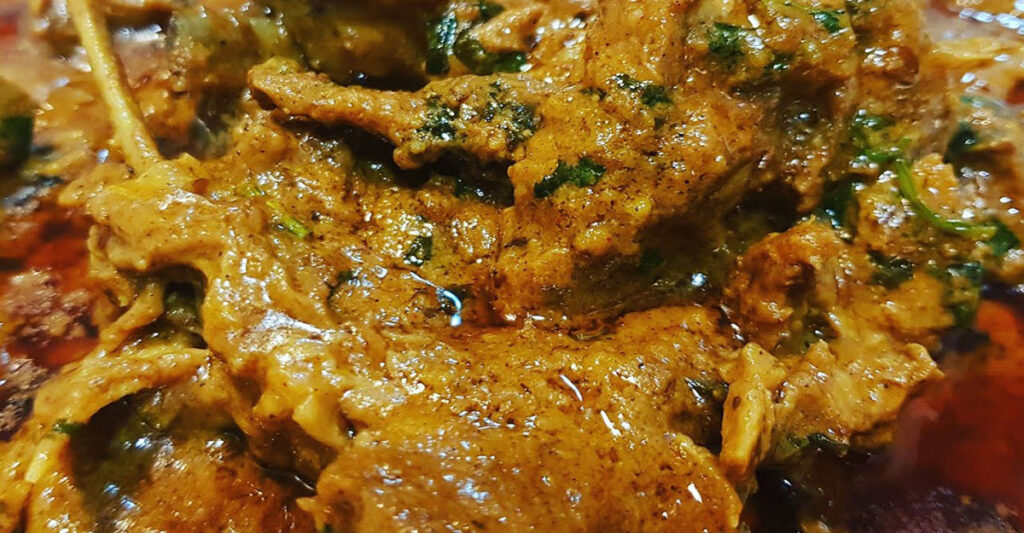 Mutton champ or mutton ribs is a highly delicious desi dish from Peshawar's city of food and culture. The mutton champ is originated from the northwest city of Pakistan. But, nowadays, mutton champ cooks and eat all over Pakistan. However, some prominent restaurants and desi Dhabas of Lahore are also very famous for a mutton champ. When Jay Palfrey visited Lahore, he had invited to a dinner party. At that dinner party, the particular mutton champ was one of the main dishes. Mutton champ looks so yummy, delicious, aromatic, and unique in taste. Alas! These are not my words; instead, Jay Palfrey explained his views when he took the first bite of his mutton champ. However, Jay'Jay'selings and expressions were far more than these words while eating mutton champ. In his vlog about Pakistani mutton champ, one can easily understand his enthusiasm and likeliness.
Chicken Karahi is the most famous and delicious meal in Pakistan and Sub-continent. No dinner party or special occasion is complete without serving a Desi Special Chicken Karahi. Therefore, every house and restaurant have its unique version of Chicken Karahi. It is named after the pan in which it was initially cooked. Traditionally, meat would be simmered in this pan or Karahi in an open fire. As I said, Jay Palfrey experienced many Pakistani dishes, and Chicken Karahi was one of them. Its gravy, spicy taste, and juicy chicken pieces put Jay in the world of flavour and to the yummy-land. Although Jay did not say many words about chicken karahi specifically, he likes chicken karahi as much as he did in the case of other Pakistani dishes.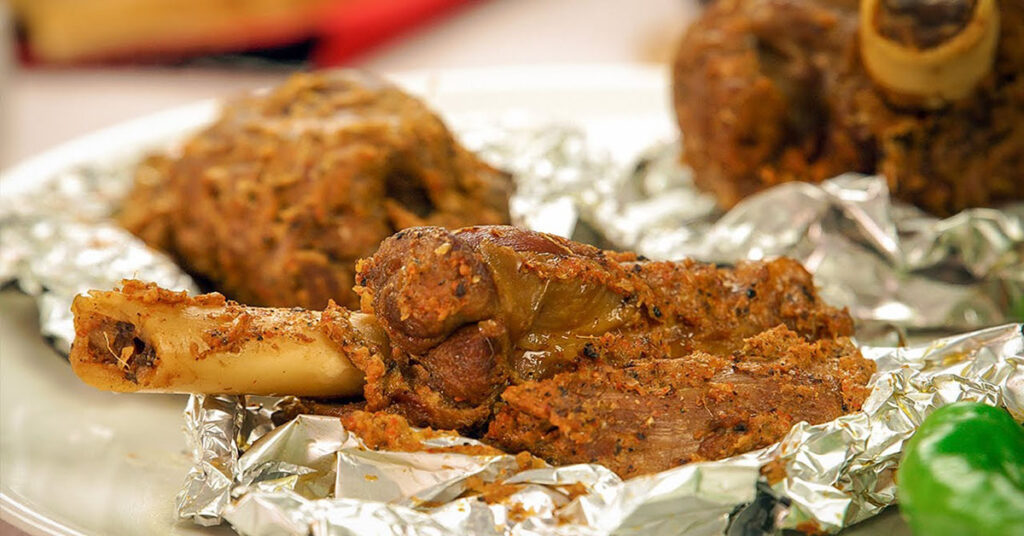 Although Jay does not spend much time in Pakistan, he eats as many dishes as possible. However, Roast dishes are very famous and have many varieties in Pakistani cuisine, but Jay only gets in touch with mutton roast. Mutton roast is cooked with rich spices and with desi masalas. Its recipe is straightforward and super delicious. Jay Palfrey takes mutton roast with fresh and crispy naans. He enjoyed the mutton roast very much and said, thisroasroast'sile is very aromatic, and its taste is very yummy!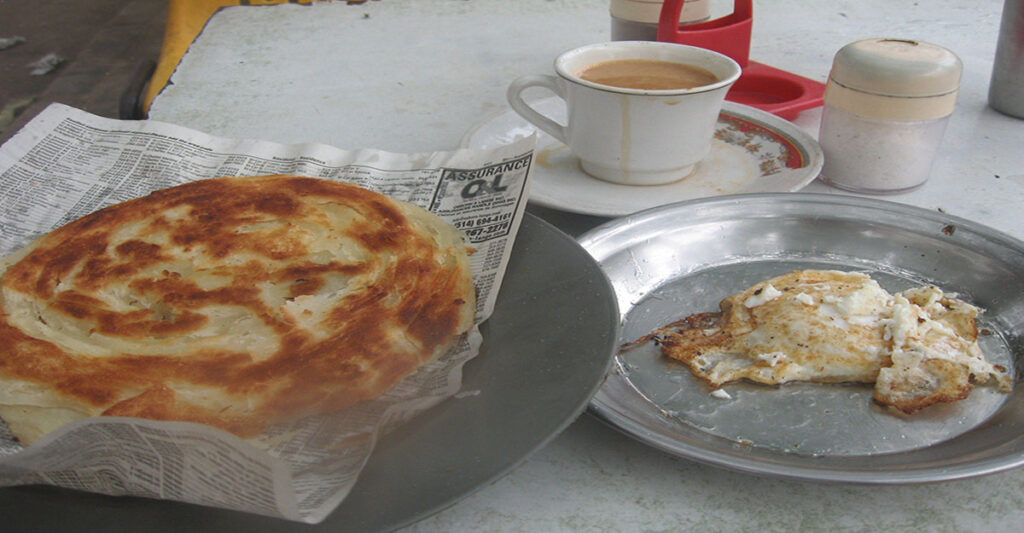 Breakfast in Pakistan is not completed without chai paratha (Tea & Flapjack). Paratha or Flapjack is a flat cake of thin batter fried on both sides on a griddle. However, it was a sunny and fresh morning, and Jay was in Lahore. He took Chai paratha as his first meal, and he enjoyed that.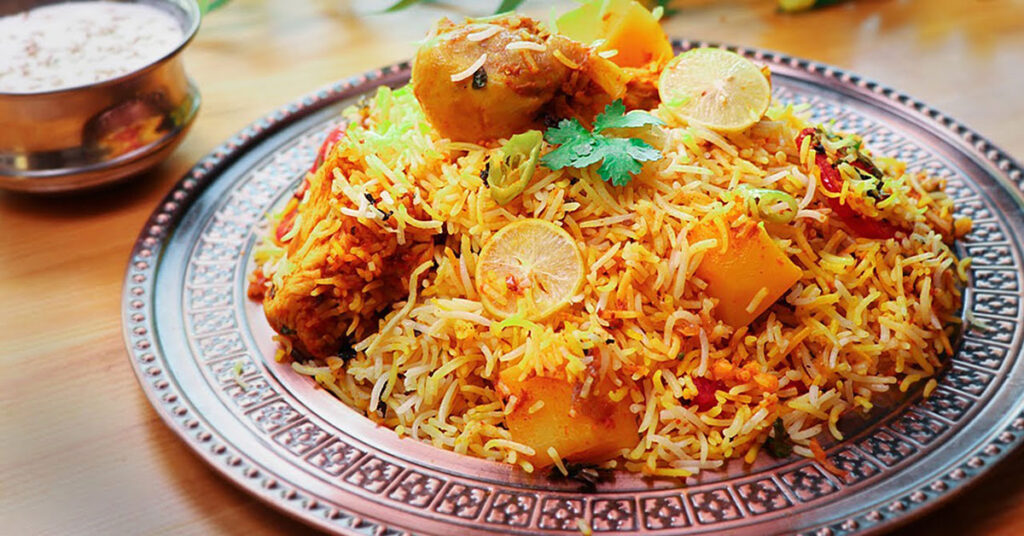 Chicken Biryani is the most preferred and famous dish in Pakistan. Biryani has its influence from home to restaurants. It is a fantastic amalgamation of rice and chicken. Biryani is made with desi spices, making its taste more aromatic and delicious. Biryani can be cooked with different recipes that vary from place to taste. In Pakistan, mostly, Biryani is cooked with all the desi spices like pepper, yoghurt, chillies, cardamoms, mint leaves etc. Biryani is cooked in gravy style and layered in a massive pot with different garnish ingredients.