Today's article will share the best and most authentic Pakistani Maash Ki Dal Recipe or 'thadkay wali dal' recipe. This is a typical dish of Pakistani cuisine and is widely cherished in every aspect of life. Whether it is local Pakistani houses or local Pakistani dhabas, Mash ki Dal is one of the main attractions. The Pakistani way of cooking Dal mash is undoubtedly unique and unforgettable. However, I'll be honest with you, and I'm not too fond of dal mash as most people are in Pakistani cuisine. But still, it's a famous dish, and I decided to share its fantastic recipe. This recipe combines dhaba's style thadkay wali daal or homestyle mash dal recipe.
What is Maash Ki Daal or Urad Dal?
When the whole urad is sliced lengthwise, split urad dal/daal appears as an ivory white coloured lentil. It's also known as washed urad dal or dhuli urad dal.
To attain the correct al dente texture, I had to use a lot of urad dal (I've never seen it labelled 'mash,' as we used to call it). Despite this, I continued to attempt. Because if you've ever had this dal, you know it's impossible to avoid. You'll see it staring at you in the Indo-Pak grocery store's obnoxiously diverse 'dal section,' and you'll want to relive a taste of it — wrapped in roti, chewy yet textured.
How to Cook Pakistani Maash Ki Dal?
If you've ever attempted to make dal maash, you know how difficult it is to get the texture right. It's a bit of an art to getting the soak time, cooking time, and dal to water ratio right. I've done my best to break it all down for you for both the stovetop and the Instant Pot.
Note: This is a half urad recipe, not a whole urad recipe. Because of the water ratio and cooking time, these two dals are not interchangeable.
What To Serve With Pakistani Dal Mash?
If you're a Pakistani and your family is anything like the Pakistani household I grew up in, you'll know that chicken and meat meals are far more popular than vegetarian ones. Daal is a terrific side dish to offer alongside any non-vegetarian cuisine to balance the meatiness and provide a more comprehensive array of nutrients.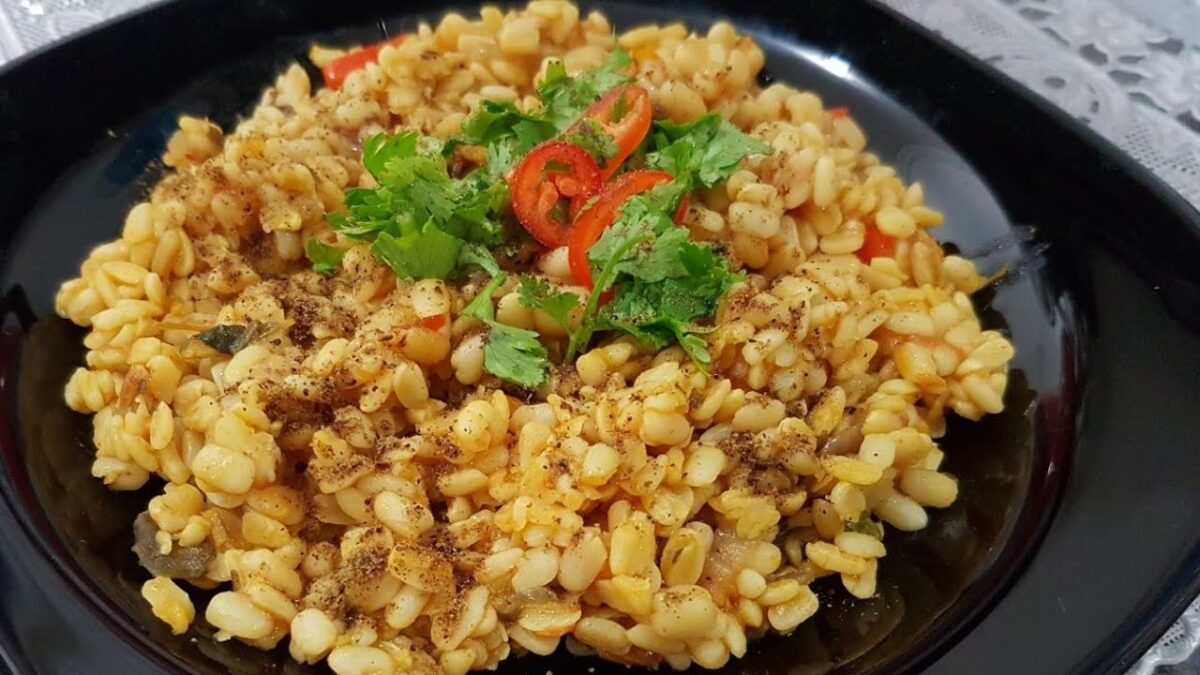 This dish is also delicious when accompanied by an Achaar (pickled veggies) or chutney. If you have some on hand, try a tangy tomato-chilli jam – this is my absolute favourite to have on hand.
So, without further ado, here's how I make Bhuni Maash ki Daal!
KeyNotes For Making Pakistani Maash Ki Daal:
Fresh dal cooks faster than dal that has been sitting for a while. Dal should be utilised within a year following harvesting and drying. If your dal has been sitting in your cupboard for more than 9-10 months, the cooking time may need to be increased.

Contrary to my cooking instincts, my mother-in-law does not brown the onion first but instead puts the garlic and tomato alongside the onion. I chopped everything in a food processor to save time, but you may do it by hand if you want.

Because the green chilli peppers are added at the end, they must be moderately hot. Remove the seeds, chop the peppers into smaller pieces, and only use half of your green chilli peppers that are too hot to eat.
Pakistani Maash ki Dal Recipe
March 30, 2022
: 3
: 30 min
: 30 min
: 1 hr
: Low Difficulty Level
Maash ki Dal, also known as sukhi (dry) split urad dal, is a popular dish among those who have tried it. This recipe prepares it in the traditional Pakistani and Punjabi manner — dry, as infirm but cooked through – and garnishes it with delicate ginger slivers and spicy green chilli peppers.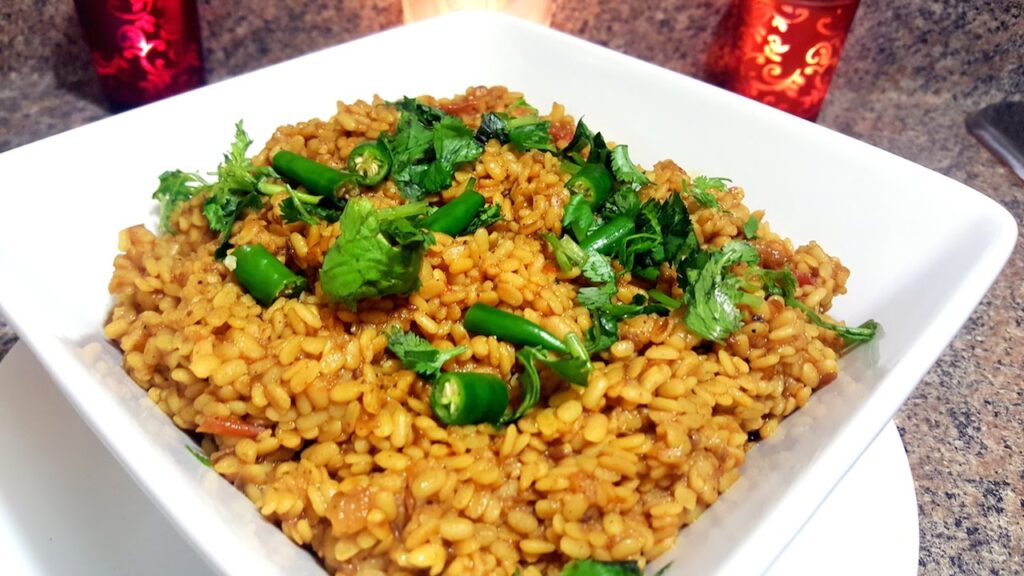 Ingredients
1 cup (200 g) split and husked black gramme lentils, urad (maash) dal*
One medium onion, peeled and quartered
1 tomato, quartered (small to medium)
5-6 peeled garlic cloves
1/3 cup neutral oil (grapeseed oil, for example)
4 whole garlic cloves
one and a half tablespoons of coriander powder
a teaspoon of cumin powder
1 – 1 1/2 tsp Kashmiri red chilli powder (if using cayenne or spicy red chilli powder, use up to 1/2 tsp)
1/2 tablespoons turmeric powder
1/2 teaspoon powdered black pepper
1 1/4 teaspoon kosher salt (or to taste)
After Cooking:
1-2 finely chopped green chile peppers
1 tbsp ginger, julienned
1-2 tablespoons finely chopped cilantro
Optional: 1/2 teaspoon freshly squeezed lemon or lime juice
Directions
Step 1 Dal should be washed and soaked in warm water for 30 minutes. Then clench your teeth.
Step 2 Combine the onion, tomato, and garlic in a food processor and pulse to chop until a coarse mixture forms.
Step 3 Activate the Sauté function on the Instant Pot – More. Add the oil and the chopped onion combination once the pan is heated. Sauté for 10-12 minutes, or until the mixture is dry and the oil separates from the sides.
Step 4 Stir in the cloves, spices, and salt for one additional minute.
Step 5 Remove Sauté from the equation. Mix in the lentils and 1 cup of water thoroughly. Submerge the lentils as much as possible in the water. Set the lid to the top sealing position—pressure Cook for 4 minutes on high.
Step 6 Allow 10 minutes for the pressure to relax before manually releasing any excess tension naturally. Select Sauté – More and cancel to turn the Instant Pot off. Taste and adjust the salt as needed.
Step 7 Add the green chilli pepper and ginger and continue to cook for another 1-2 minutes, or until all of the water has evaporated and the oil begins to separate from the edges. Turn the Instant Pot off. If using, add the cilantro and lemon or lime juice. This dal goes well with Rotis, parathas, naans, and other bread. With some achaar on the side, it's perfect.