Gajar ka Halwa or carrot pudding is a popular dessert of Pakistani Cuisine. This is a sweet dish which is very rich in taste. However, this dish is a speciality of the winter sessions. If you visit Pakistani street foods and sweet shops during winter then you would find Gajar ka halwa everywhere. You would see big traditional dishes of carrot pudding in the streets filled with yummy Gajar halwa. There are many methods or Gajar Halwa recipes. Basically, Gajar ka halwa is the amalgamation of fresh carrots, milk, milk fat, dry fruits, and sugar.
However, Pakistani carrots itself very sweet and juicy and you can convert these carrots into several sweet dishes like Gajrela, Gajrela Barfi, and many more. These Pakistani sweet dishes give a warm hug to your body that your body needs during winter. Therefore, Pakistani Gajar ka halwa is a compulsory dish that you must try in winter. In fact, there is a trend to serve Gajar ka Halwa with Kashmiri Chai in Pakistani cuisine.
Gajar Halwa Taste
Pakistani Gajar ka Halwa is a true pride among the Pakistani sweet dishes just because of its taste. The beauty of this dish is its aromatic smell and appealing look. Beautiful reddish, sweet and juicy carrots pudding is a true hallmark. It is one of those dishes that you'll never forget after having it. However, Original milk fat and dry fruits give carrot pudding a unique flavour. Many foreign visitors of YouTube Vloggers also show a bit of enthusiasm after having experience with Pakistani Gajar Ka Halwa. Luke Martin, Indigo traveller, and the food Ranger are some such vloggers how to share their views about Gajar Halwa's taste. Pakistani Food Box provides you with interesting reviews of prominent vloggers about many Pakistani street food dishes here on this site.
http://pakistanifoodbox.com/2021/10/24/the-best-french-press-coffee-maker-in-the-united-states-of-america-available-at-reasonable-price-at-amazon/
Recipe of Gajar ka Halwa
As I mentioned above that there are so many recipes for this sweet dish. And a general view about its recipe is that it is a time-consuming recipe but this is not the case in my recipe. My recipe of Gajar Ka Halwa is authentic and very simple to cook. There are just 3-4 steps in my recipe that you need to do for getting an amazing and traditional carrot pudding. The Steps are given below:
Step 1
Take a cooking pan and add milk to it and turn on the flame. Make sure you use original milk without water mixture. Boil the milk on medium flame
Step 2
After boiling the milk add carrots to it. Use Ricer traditionally called 'Kadokash' or carrots grinder to grind the carrots. Stir and cook gently for a while until the following look.
Step 3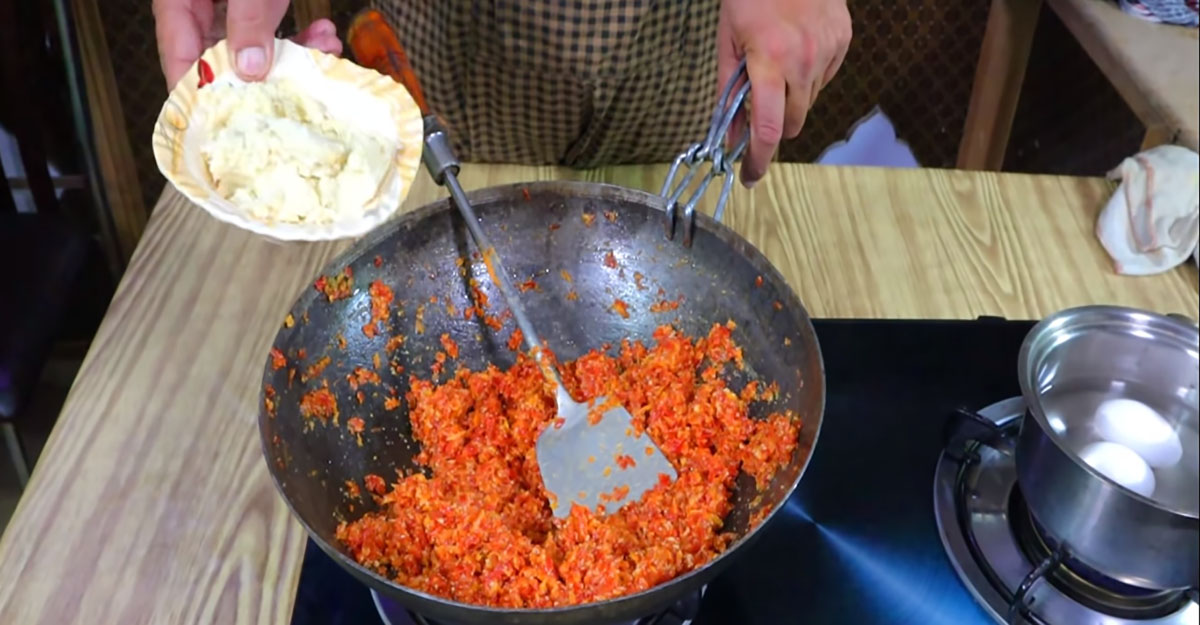 Once you get the above look then add sugar. Cook for 30 to 40 minutes on low flame and get the following look.
Step 4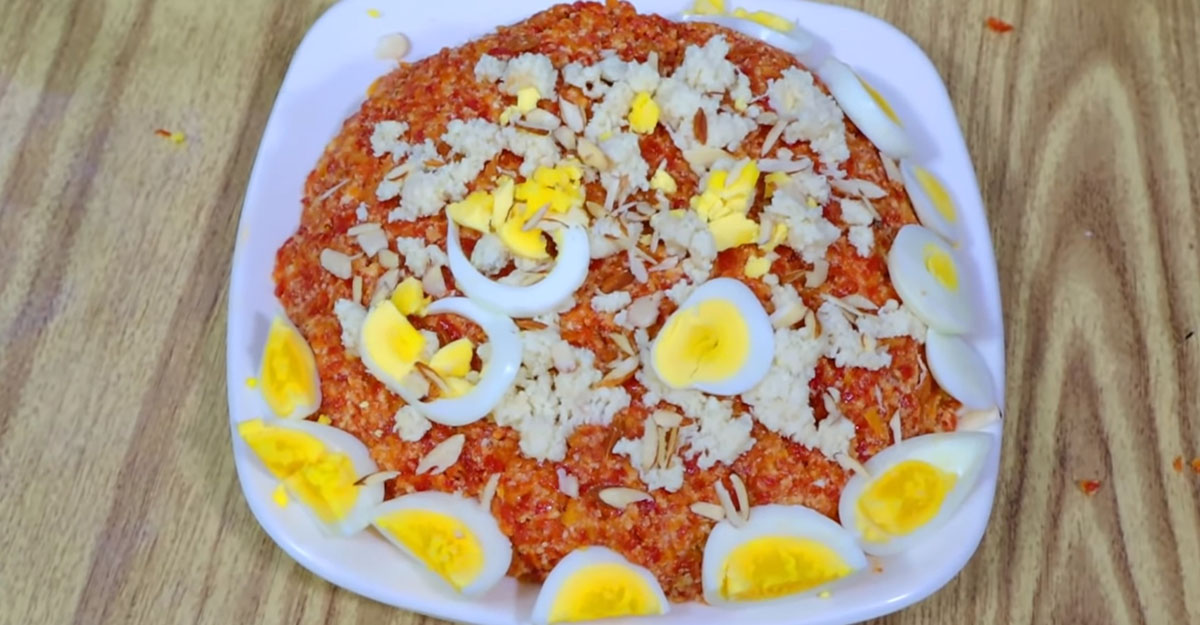 Add milk fat traditional called khoya once you get the above look. You can also use vegetable oil or desi ghee but I prefer traditional khoya for batter taste. Then add other ingredients and garnish with boiled egg and dry fruits. You can find the ingredients detail in the recipe card.
Pakistani Gajar Halwa Recipe
August 6, 2021
: 5
: 30 min
: 1 hr
: 1 hr 30 min
: Medium Difficulty Level
An authentic and Pakistani traditional recipe of Gajar Ka Halwa. The major ingredients of this recipe are carrots, milk fat, almonds, other dry fruits and sugar. All you need to do to follow the following instructions and respective ingredients. d
Ingredients
2kg Carrots Grated
1.5 litter Milk
200-gram sugar
1 tsp Cardamom powder
250-gram khoya
1 boiled egg
Oil (optional)
Dry fruits
Garnish with khoya
Directions
Step 1

Take pan and turn on the flame.

Step 2

Add Milk into the Pan.

Step 3

Cook for 5 to 10 minutes or until getting boiled.

Step 4

Add grind carrots and cook gently for 6-7 minutes.

Step 5

Add sugar, stir and cook.

Step 6

Add cardamom powder, dry fruits and khoya (milk fat).

Step 7

Cook until it gets thick. Then Garnish with milk fat, boiled egg and dry fruits.

Step 8

Serve hot with Kashmiri chai.
CREDIT: BabafoodRRC