Mughalai Biryani is named after the Mughal Empire of India. Many other dishes are originated from Mughal Era like Mughlai Piluo, Mughlai Chaney, Mughlai Koftay or Shahi Kofty, and many more. Mughlai Biryani is one such dish. This biryani reminds us how Mughals use t cook their dishes. The key factor in this biryani is that the rice is fried in pure (desi) oil before mixing it with meat. However, Mughlai biryani can be cooked in any kind of eatable meat. But during the Mughals, this dish could only be cooked in Mughal's Kitchen because it was a very costly or elite dish then. Even today, Mughali biryani cost you much than any other Biryani type.  
The speciality of Mughlai Biryani: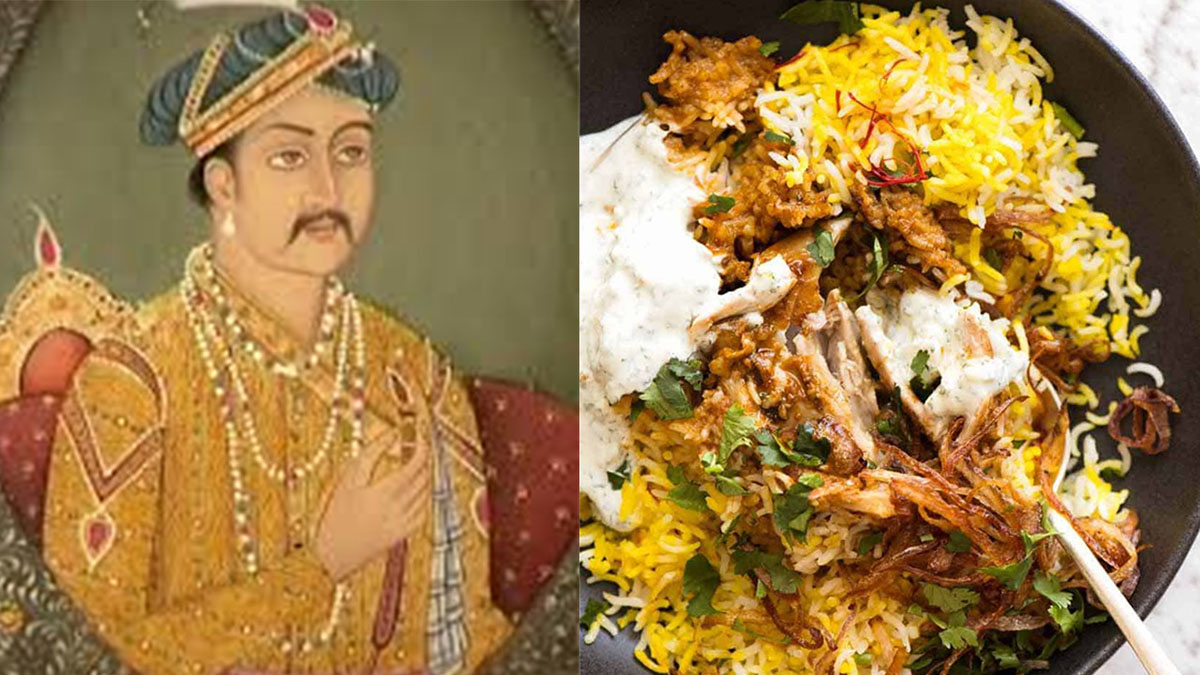 Mughlai Biryani is a unique type of Biryani. This is famous for its 'Shahi look' and delicious taste. Along with basic Biryani ingredients, Mughlai Biryani is cooked in a variety of dry fruits. However, Saffron is also of its ingredients. As far as taste concerned, Mughlai Biryani's taste is very unique because its rice is fried in 'Desi Ghee'. Desi Ghee gives this biryani another level of aroma. The use of dry fruits like Almonds, Cashew nuts, Pastachues, and Dates make this biryani more Mughalai. This is the speciality of Mughlai Biryani. Nowadays, this kind of biryani serves in many food cuisines like Afghani food cuisine, Irani food cuisine, Turkish food cuisine, Indian food cuisine and Pakistani food cuisine.
THE BEST KITCHEN BLENDER OF 2021 – AVAILABLE AT AMAZON
In Pakistan, you can find Mughalai Biryani or Special Mughalai Biryani, or Shahi Biryani's sine boards everywhere in local food streets. Similarly, this biryani is also largely cooked in Pakistani households. People love to add this type of biryani to their celebrations menu. For me, this is one of my favourite biryanis and one of the most delicious meals that I have ever had.
Major Ingredients:
Recipe of Mughalai Biryani
May 11, 2021
: 4
: 40 min
: 1 hr
: 1 hr 40 min
: Medium Difficulty Level
The recipe of Mughlai Biryani is almost the same as other biryani. The major difference in its recipe is the use of extra bunches of ingredients like dry fruits and saffron for garnishing. My recipe of Mughlai biryani is very delicious and less hard to cook. Following are the step by step instructions of my recipe/.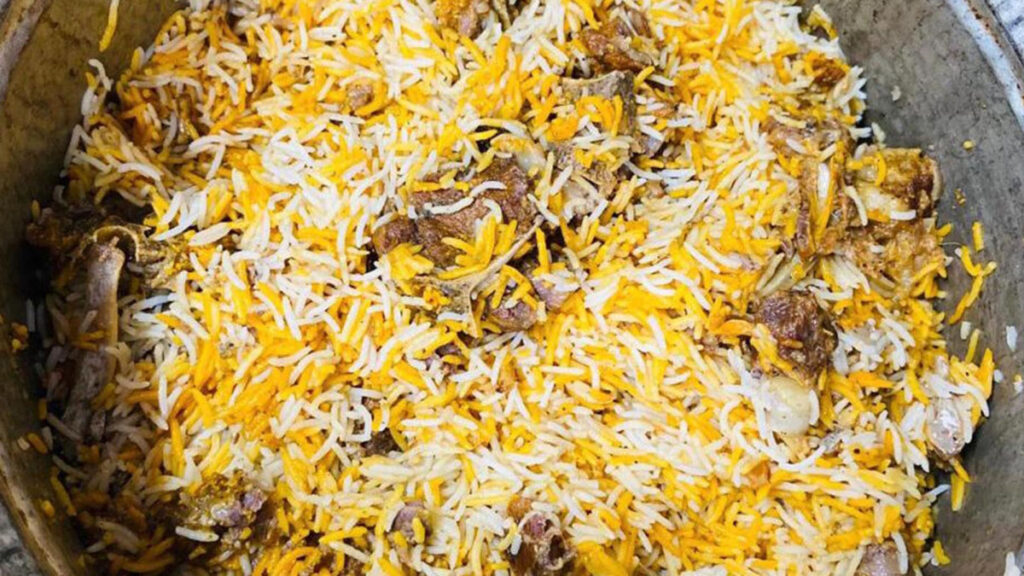 Ingredients
For Marination:
2 cup fried onion
½ tsp Turmeric powder
1 cup curd
¾ tsp salt
For Ground Paste:
25 gm Ginger
2 full pods of Garlic
5 green chillies
3 black cardamom
4 green cardamom
¼ inch cinnamon pieces
4 cloves
¾ tbsp cumin seeds
1 pinch nutmeg powder
2 pods Mace
1 tbsp peppercorns
2 medium-size tomatoes
For chicken masala:
2 tbsp chilli powder
1 tbsp Coriander powder
1 cup water
2 tbsp coconut oil
Salt as required
For rice:
2 cup Basmati Rice
2 black cardamom
4 green chillies
½ tbsp cumin seeds
1 piece cinnamon stick
4 cloves
2 bay leaf
2 tbsp ghee
Salt to taste
Water as required
For garnishing:
Cashew nuts
1 tbsp saffron
2 tbsp warm milk
½ cup fried onions
2 tbsp coriander leaves
1 tbsp mint leaves
2 tbsp ghee
Some dry fruits as per your taste
Directions
Step 1

For chicken masala:

Step 2

Grinde and mix all the ingredients and make the masala powder then make a fine paste.

Step 3

Add chicken pieces to the bowl and mix them with masala powder and marinate for at least one hour.

Step 4

Then add coconut oil to a pan and heat the flame.

Step 5

Add marinated chicken pieces into that oil and cook on medium flame until the gravy becomes thick.

Step 6

Add salt at this stage if needed and set aside.

Step 7

For the rice: Wash and soak the rice and drain the water completely and set aside.

Step 8

Mix saffron in warm milk and set aside.

Step 9

In a large pan add water, spices listed, salt, ghee and bring to boil.

Step 10

Then, add soak rice and boil them.

Step 11

In a separate pan make chicken masala.

Step 12

Add all the above-listed ingredients to the chicken masala.

Step 13

Layer half of the boiled rice on top of chicken masala.

Step 14

Then sprinkle fried onion and garam masala.

Step 15

Then layer the rest of the rice.

Step 16

Again, sprinkle the fried onion and garam masala.

Step 17

Add some dry fruits and saffron milk on top.

Step 18

Lastly, dum the biryani pan with a tight lid for 15 minutes on low flame.

Step 19

Remove from heat and mix the rice with chicken from the bottom of the pan.

Step 20

Your Mughlai Biryani is ready to serve with Raita, papad and pickles.
CREDIT: yummyntasty.com