In Pakistan cuisine, Lahore is the hub city of street foods and desi foods. Eventually, this city has many inventions of  local desi food therefore lots of local dishes are named after this city, such as Lahori Lassi, Lahori Channy, and Lahori Shami Wala burger. However, the Andy Wala burger is a special kind of burger that has its unique flavour and spicy taste. This burger is purely prepared by the locals of Lahore city. That is why in every street or 'Bazar in Lahore you would see a burger point. This is the beauty of the city. Not only in Lahore but also in other regions of Pakistan these local burgers are used as a perfect snack meal.
Something About Burger:
A burger is not an unfamiliar dish to the world cuisine, all the cuisine in this world has their own style of burger. That is why this dish is famous all over the world. Here in Pakistani cuisine, there are so many burgers such as Crispy burger, zinger burger, Monday Wala burger, Shame Wala burger, and many more. As I said earlier that Lahore is the hub city of desi food which is why almost every local burger is the invention of this city. The most prominent one is the Lahore burger, which is limited to Lahore and common snack food in many other cities in Pakistan. This delicacy is very unique in flavour and easy to be made.
Lahori Burger's Taste: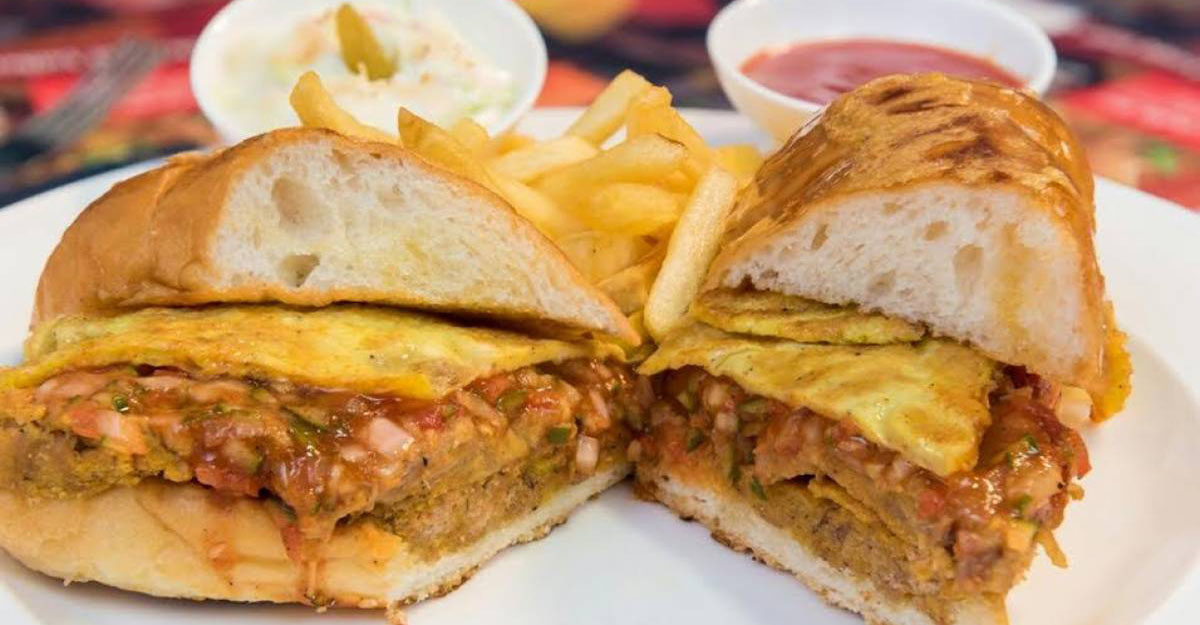 Lahore Local burger is one of a special kind and it is made with fried egg, Shami kabab, fresh vegetables like cucumbers, carrots, and tomatoes, and topped with mayonnaise and sauce. If I talk about its taste specifically then its taste is very spicy and yummy. This is the pride of Lahore as well as Pakistani desi cuisines. In every local food street of Pakistan, Lahori local burger is a common food. Most prominent stalls of traditional burgers use their own unique recipe with homemade ingredients. This gives an extra aroma and taste to traditional style burgers. You'll find yourself somewhere in the yummier land after taking its first bite. In fact, every bite of this burger makes you feel more juicy, spicy and yummy.
Story with Lahori Burger:
Pakistan is one of the most amazing destinations in the world. Many international tourists along with professional vloggers would choose their favourite destination. However, along with its sceneries, Pakistani food also attracts many foreign visitors. Jay Palfrey, the famous YouTube vlogger, said in his video that Pakistan is worth visiting just for the food. In the same manner many other vloggers like Pakistani traditional dishes and share their feelings on their YouTube channels. I had mentioned some of them somewhere else on this site.
WORLD-FAMOUS LAHORI LOCAL BURGER OF ANDAY WALA BURGER RECIPE-TWEET THIS?
Concerning the Lahori burger, almost every visitor who explores Pakistani food must have memories of a traditional burger, sometimes called Shami or Anday Wala burger. Eva Zu Beck is just one of those visitors who fall in love with the taste of the Lahore burger. She is London based YouTuber; you explore more about Eva in a particular article on this site. However, she loved Lahore's burger so much when he had a chance to eat one. One can easily see how enthusiastic she is about the amazing taste of burgers. Every bite of the burger makes Eva's taste buds juicy and romantically yummy!
Major Ingredients
Boneless chicken for Shami kabab
Band Ghobbi (Kale)
Lahori Local Burger Recipe
May 25, 2021
: one for each
: 20 min
: 20 min
: 40 min
: Low Difficulty Level
Lahore is a hub of Pakistani local street foods. Many dishes like Lahore's local burger originated in its streets. You can find burger artists everywhere in Lahore's streets. All have their own way of making burgers, some are good and some are excellent. Here in this recipe card, you can get one of the most authentic and famous Lahori Burger recipes. Give joy to your taste buds by making and then eating Lahori Local burger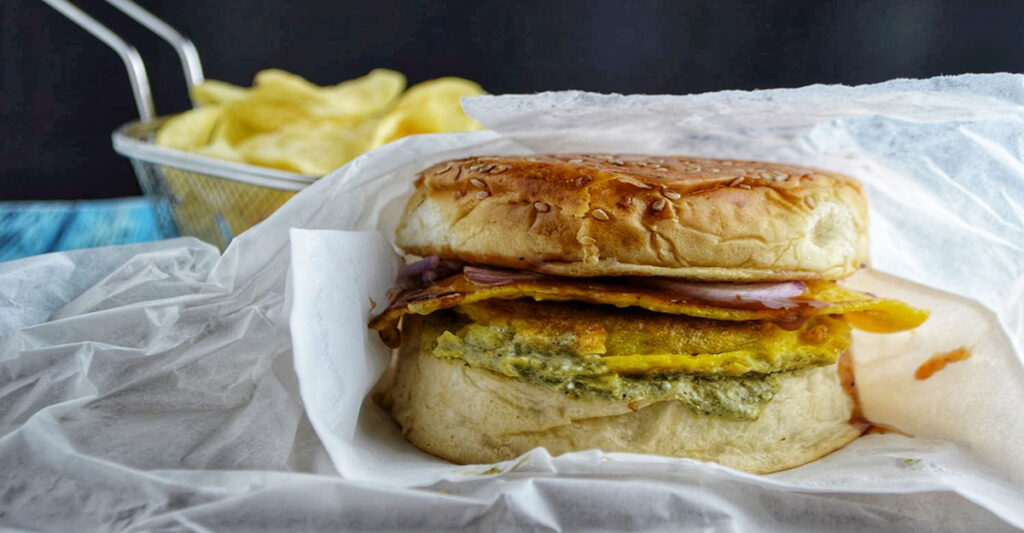 Ingredients
1 kg Channa Dal
4 tbsp Oil
500g boneless chicken
3 Eggs
1 tsp Turmeric pepper
2 tbsp cumin powder
1 tbsp garam masala
1 tbsp salt
2 tbsp coriander powder
12 red whole chillies
2 tbsp Ginger Garlic paste
For the sauce
250g Mix achar Grind
7 green chillies
6 cloves of ginger
2 tbsp coriander
2 tbsp Mint leaves
½ kg Yogurt
Salt as taste
Water as per need
For Salad
1 Carrot
1 kg Band Gobbi
3 medium size onions
3 cucumbers
Directions
Step 1 First make masala for Shami kabab.
Step 2 Take a pan put Channa dal and boneless chicken into that pan.
Step 3 Then, add water and above ingredients and boil for 30 minutes.
Step 4 Separately grind yoghurt and Achar for homemade sauces.
Step 5 Then grind mint leaves, coriander, green chillies and salt as per need for green Chatni.
Step 6 Now, make Shami and dip it into Egg solvent.
Step 7 Fry Shami kabab into hot oil on medium flame.
Step 8 Lastly, make a salad for the Lahori burger.
Step 9 Then take a piece of bread and cut it from the middle.
Step 10 Put a little bit of green sauce on one side and place Shami kabab.
Step 11 Add a layer of fried Egg.
Step 12 Add mayonnaise and tomato sauce at the end.
Step 13 Put another side of bread on that and your Shami or Egg burger is ready.
CREDIT: Baba Food RRC