What to eat in Pakistan(Pakistani Street Foods)? Might be one of the biggest questions for those who wanted to visit Pakistan. Pakistan is a hub of delicious and spicy foods. The country has lots of varieties of Sweet and Spicy dishes. It is very hard to decide what to eat for those who visit Pakistan for the first time. There are so many dishes, attracted you through their appealing look and aromatic smell, in Pakistani Food Streets. Foreign visitors like, Rosy Gabrielle, Jay Palfrey, Luke Damant, the Food Ranger had been confused between the query; what to eat or what not to eat? Therefore, I decided to give you information about the Top 10 Pakistani Street foods. I dedicated this article to foreign as well as local visitors, who are fond of Pakistani Street foods.
Below is the list of the Top 10 Street Foods In Pakistan:
Dahi Baray: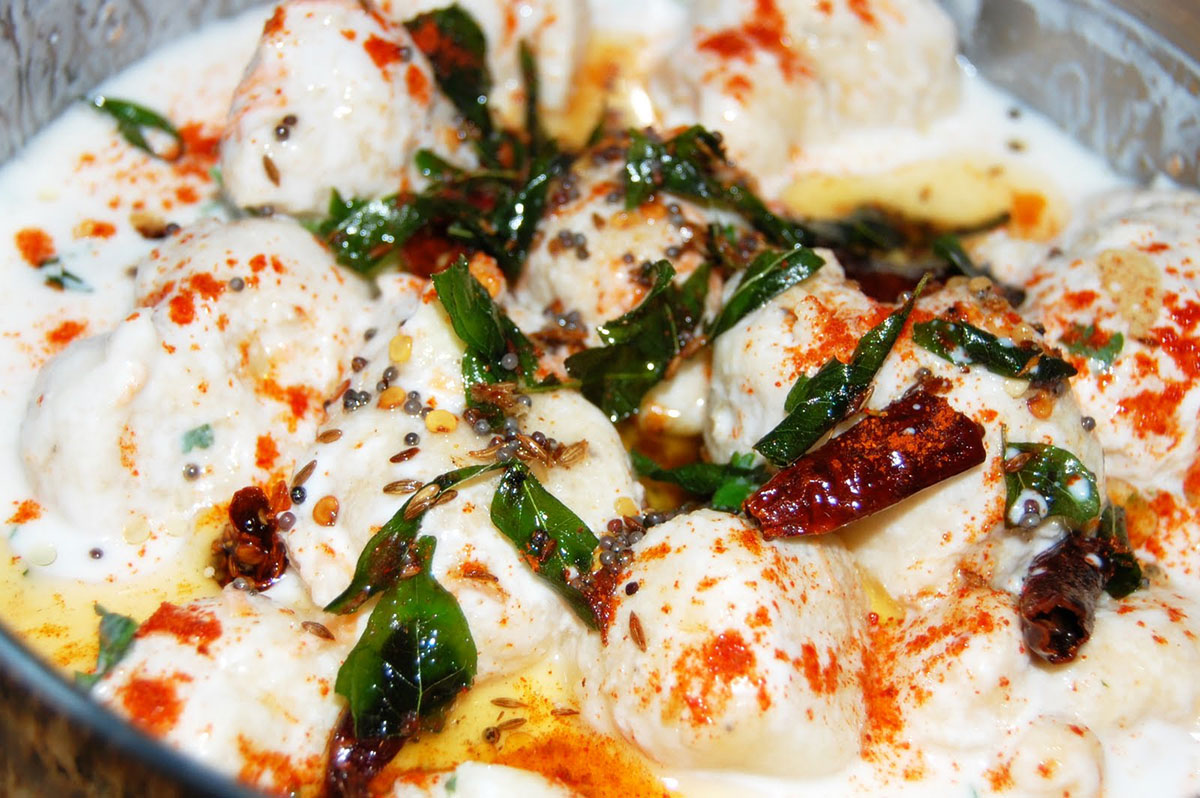 Dahi Baray is a popular street food that comes with the ultimate taste. Dahe Baray is widely prepared and served in food streets as well as local Pakistani houses. This dish is made of Dahi (the traditional name of yoghurt) and Baray (a mixture of Moong Ki Dal and Mash Dal). Additionally, Imali Chataneey, Alu Bukhara Chataneey, and the Chat Masala are also used in Pakistani Dahi Baray to enhance its taste.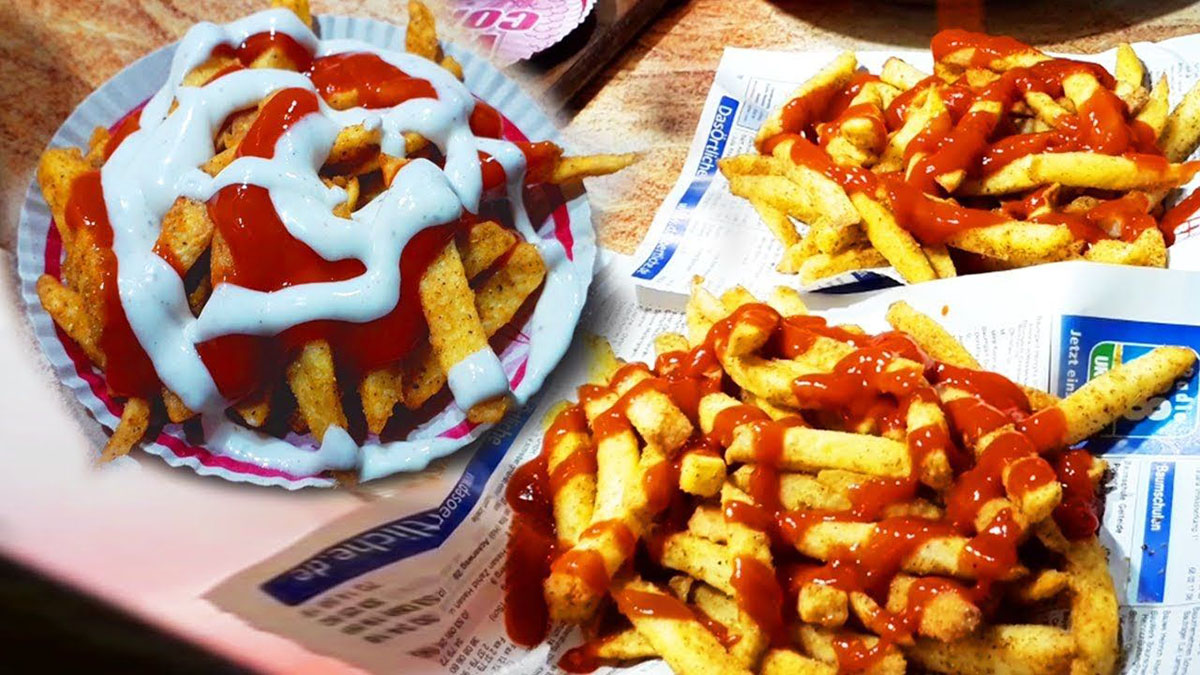 However, there are different terms used for this dish as people of Punjab use the word 'Dahi Bhalla' people of Karachi use Dahi Bare, and Indians use the term, 'Dahi Vada'. More or less the recipe is the same. Dahi Vada/Baray recipe is very easy, you can easily prepare by yourself. If you aren't present in Pakistan, you can get Dahi Bhalla Ingredients from the Amazon.
Top 10 Street Foods In Pakistan– Tweet This?
Gol Gappa: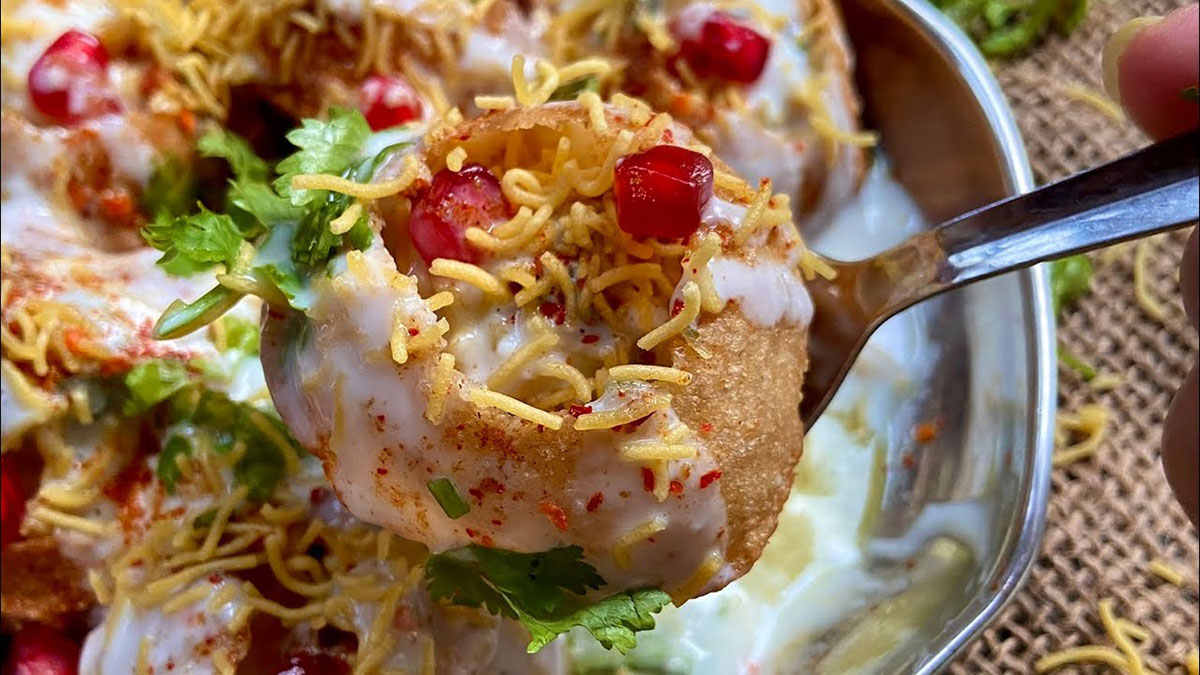 Gol Gappa is a famous Pakistani Snack food consisting of the hollow, crispy-fried puffed ball. It is also called Pani Puri. It is widely prepared in Pakistani food streets and at Pakistani Restaurants worldwide. People of Indian cuisine called this snack dish Pani Puri and it is also very famous there. In Pakistan, the food streets of central Punjab, like the food street of Gujranwala, Sialkot, Gujrat and Lahore, are very famous for their unique kinds of Gol Gappa.  There are two ways of making Gol Gappa in those food streets. On is with Potatoes, chickpeas, onions, spices and flavoured water. And in the second method, some additional ingredients are also used to enhance its taste. Imali Chatani, Alo Bukahra Chatani, Sliced Strabarey, sliced Bananas, and sometimes other fresh fruits are some such additional ingredients. Other than Pakistani food streets, no place can prepare the second Gol Gappa recipe.
The Gol Gappa that are prepared with the second recipe can be demonstrated from the above picture. This is a yummy and mouth-watering recipe of Gol Gappa. People who are not live in Pakistan can make this Gol Gappa Recipe by themselves, accordingly.
Top 10 Street Foods In Pakistan– Tweet This?
Street French Fries: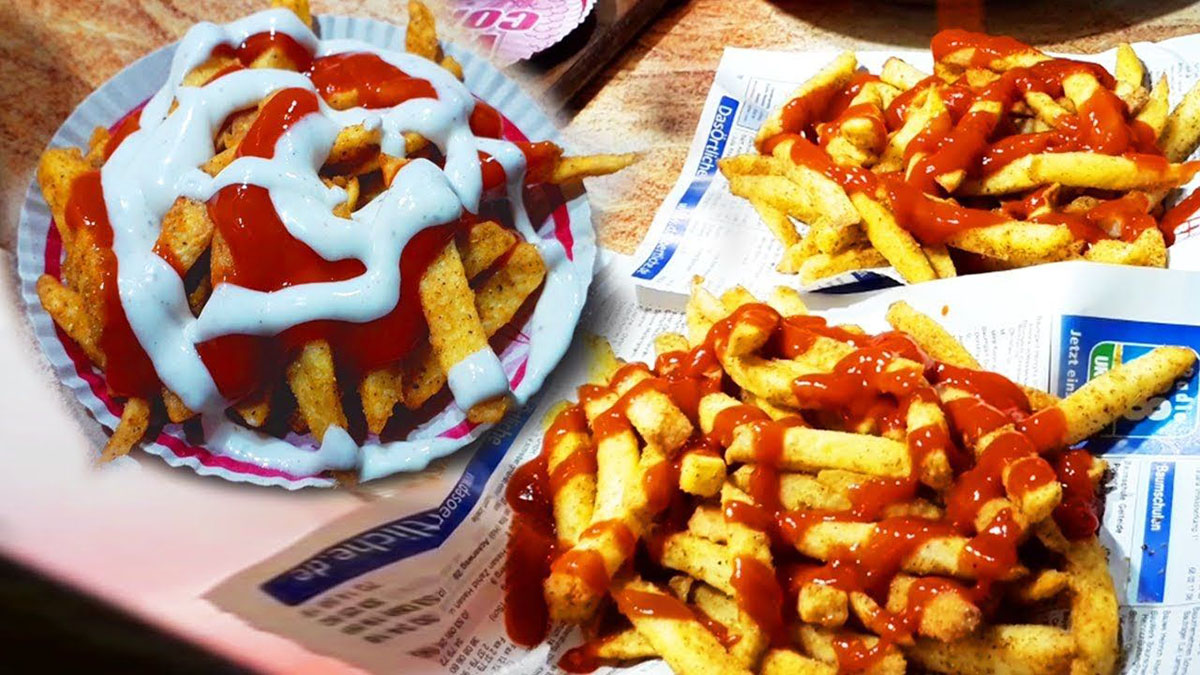 French Fries are used as a common snack dish all over the world. But here in Pakistan, French Fries are cooked differently and uniquely. The reason for including this street food in the top 10 street food list is its spiciness. Ordinary fries are less spicy and salty in taste. But Pakistani people love to eat spicy foods, especially spicy street foods.
Therefore, they make their own way of cooking French Fries. Some locals of Pakistan are also called French Fries with the name of 'Alo Wali Chippes'. But Alo Wali Chippes is another Pakistani street food that is way different from French Fries. However, all you need to make the street French fries are sliced cut Potatoes, fries cutter, hot burning oil pot, all-purpose Flour, Spices, and local fries masala. You can also buy all these ingredients by clicking on the respective item from amazon.
Alo Wala Naan: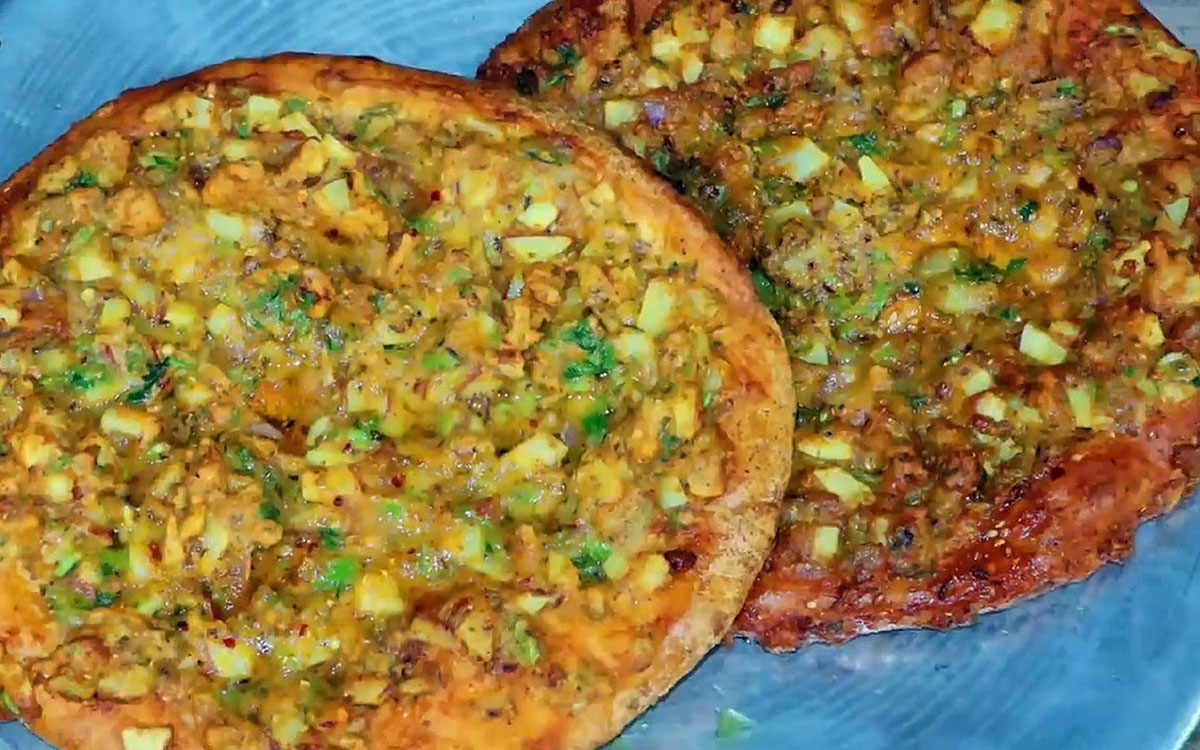 Alo Wala Naan; Alas! this reminds me of my school days. There was no such day in which we could taste the aroma of Alo Wala Naan. As natives know that Alu is a local name for potatoes and Naan is a kind of local bread. Naan Bread is made of all-purpose flour or wheat flour and sometimes a combination of both. Naan Bread is cooked in traditional 'Tandoor' which is a type of clay oven. After cooking the tandoori Naan, Lape it with spicy and yummy spicy potato masala. Then deep fry it into the hot cooking oil until it will become reddish in colour. The more you fry, the more you get the crispy and crunchy taste of Alo Wala Naan.

However, this is very yummy street food, and people who are not able to eat Alo Wala Naan from Pakistani street food. They can make it on their own with a simple recipe. In its potato masala variety of traditional species, Dry pomegranate seeds, cumin seeds, and 'Basin' are used. Alu Wala Naan can mostly be served with ChatPati Chatni or Raite.
Daal Chawal:
Daal Chawal is one of the best Pakistani street foods. This dish is a mixture of two separate traditional dishes. One is Daal which can be Daal Mash, Daal Moong, and sometimes both. And the other dish is Chawal which is a local name for rice. You could see Daal Chawal everywhere in Pakistani food streets if you would get a visit during day time. The reason is people love to eat local Dal Chawal as their daytime meal. Daal Chawal is mostly prepared with white rice and topped with spicy Daal. For enhancing its taste and aroma, some people also use sliced onions and a spoon of raite on it. This is a mouth-watering street food of Pakistan.
Pakoras; Gama Pakora House Sialkot: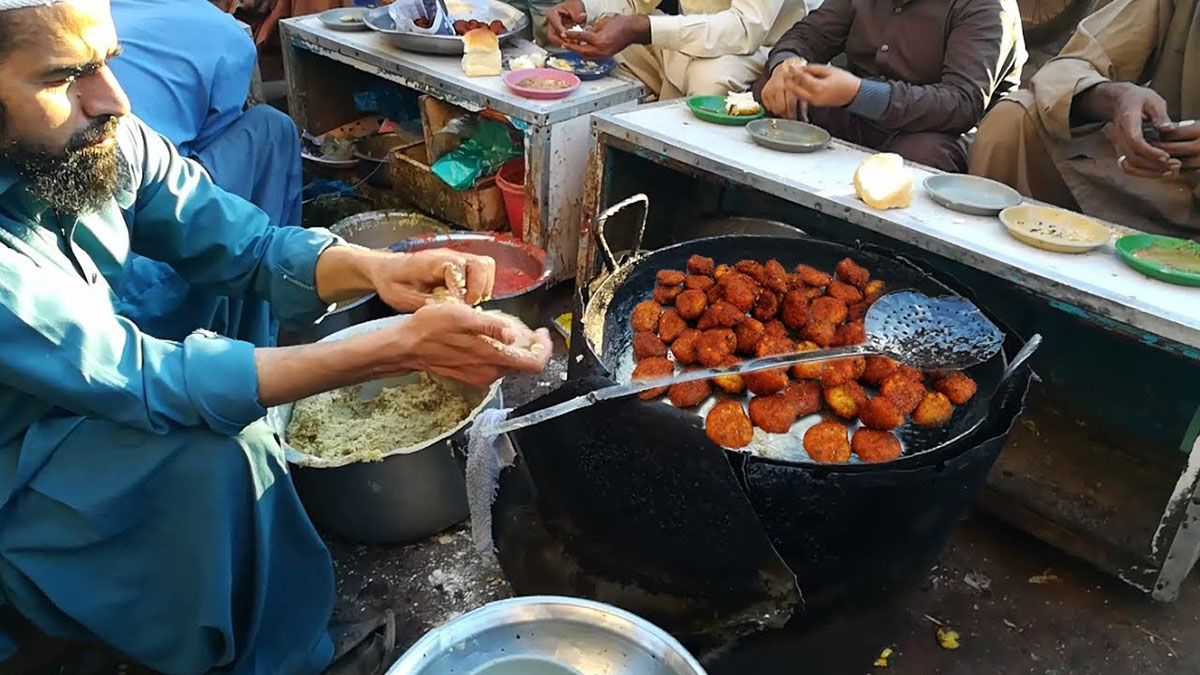 Pakoras are another famous street of Pakistani cuisine. There are many kinds of street Pakoras in Pakistan like Alo Waly Pakoray, Chicken Waly Pakoray, Keemy Waly Pakoray and many more. But in this list, I only included Alu Wala Pakoras'. There are so many famous places in Pakistani food streets that give you an ultimate taste of Pakoras. My personal best place for Pakoras is from Sialkot; ''GAMA PAKORA HOUSE SIALKOT''. This place is amazing and it has been making and serving Pakoras for the last 60 years. I recommend that you must get a visit to this place while you visiting Pakistan.
Kulfi Faluda: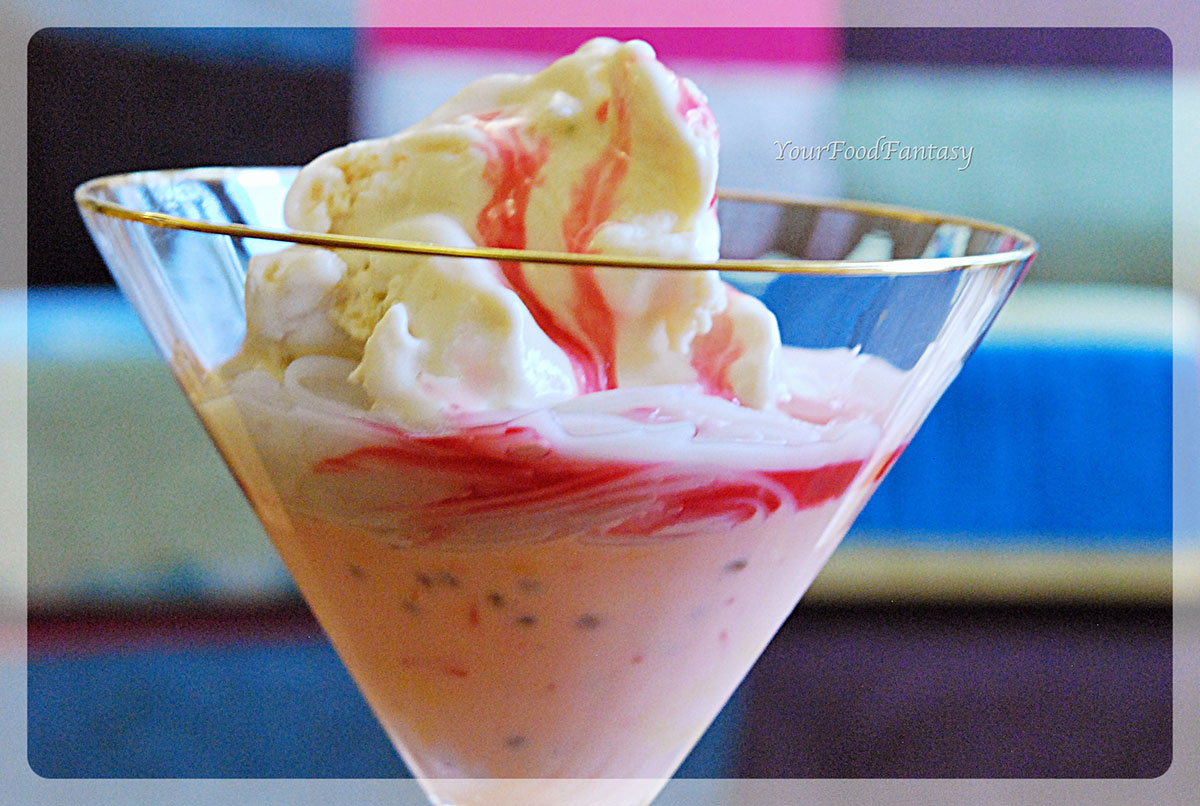 Kulfi Faluda or simply Faluda is a famous sweet dish of Pakistani food streets. There are so many stalls, shops, and places of Kulfi Faluda in Pakistani Bazars. Kulfi is one kind of local ice cream of Pakistan which is made of the original milk. Additionally, the mixture of Dought strings (Vermicelli), Roohafza, Tukham Malunga (Chia Seeds) and some Dry fruits turn simple Kulfi into Kulfi Faluda. This street food is a gift of season summer Pakistan, but some people also like to have it during winters. Along with other cities, Multan has one of the best Kulfi Faluda places that are worth visiting.
Halwa Puri:
Halwa Puri is a famous breakfast dish in Pakistan. People of big cities can not start their day without Halwa Puri. Basically, this dish is served in a plater that consists of Puris, Chole Masala, Suji Halwa and Alu ki Bhujia. It is a delicious combination of breakfast. This dish is popular throughout the region, but especially popular in Lahore. Many Foreigners who came here to explore  Pakistani street food, start their food journey from Halwa Puri. The Jet Lack Warriors are one of them. I have mentioned their story with Halwa puri in the visitors' view section of this site. Do a visit if you want to know more about Pakistani street foods, particularly Halwa Puri.
Top 10 Street Foods In Pakistan– Tweet This?
Samosas:
Alo Wala Samosa is a deep-fried dough of flour or pastry filled with potatoes, spices, herbs. This is a famous snack dish in Pakistani cuisine and largely cook in households as well as in the streets. However, some people made samosa with minced meat (keema), which is known as 'Kemay Wala Samosa'. Especially, Pakistani samosas are hugely popular and loved by everyone. Samosas' look is very appealing and it's perfect snack food. Samosa makes its appearance everywhere as a party snack, street foods, and even in restaurants.
Bun Kebab: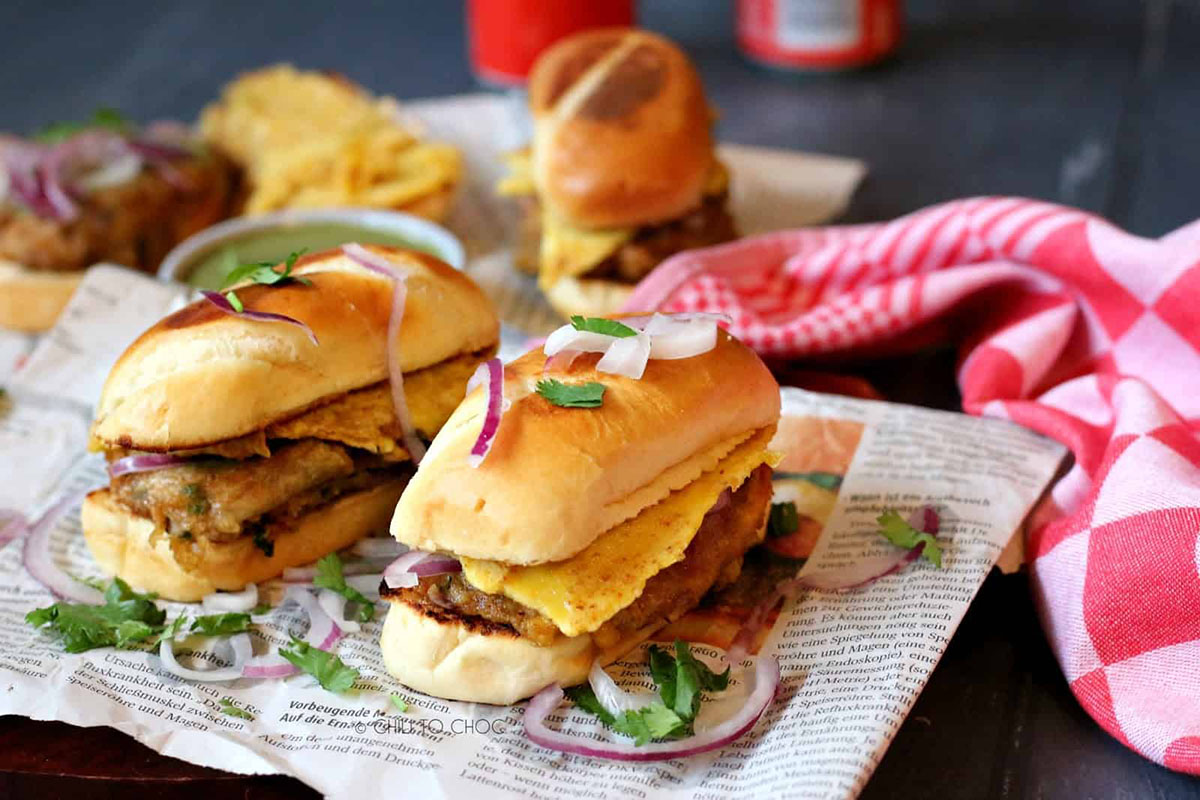 Bun Kebab is a type of locally made street food burger. This is one type of sandwich which is native to Pakistan and India. Bun kebab is a signature street food dish of Pakistani metro cities like Karachi, Lahore, etc.  Bun Kebab, presently, can also be found all around Pakistan. This is very special Pakistani street food especially for those who visit Pakistani for the first time. You also must try while will be here to explore the rich cuisine and culture of Pakistan. I have mentioned an authentic recipe of Bun Kebab with the name of Lahori Local Burger on this website. People who are not able to get visit Pakistan shortly can make Bun kebabs by themselves with my recipe.
Channa Chat:
Masalay Dar Chana chat is one of the famous Pakistani street food. Its ingredients may vary with its type and its taste. Most probably 'Channa Chaat' is prepare with Chickpea, Onions, Green Chillies, Tomatoes, Coriander, and a mixture of chaat masala. This is the perfect street food in Pakistan. You can get an amazing channa chat recipe on this site. Happy Eating.