When we talk about Pakistani Food Streets, the first thing that comes to mind is its BBQ dishes. Pakistan has a vast and rich cuisine with a wide variety of dishes. Kebab is just one delicacy among many. And when you visit Pakistan, you will find a plethora of delicacies to tantalize your taste buds. However, in this article, we'll delve into the world of Pakistani kebab, specifically focusing on the Top 10 Delicious Kebab of Pakistani Street Foods | An Overview. So, get ready to explore the mouthwatering flavors and learn the secrets behind crafting the perfect kebab recipe, including the beloved chicken kebab. Immerse yourself in the vibrant street food culture of Pakistan and satisfy your culinary cravings with these sensational kebabs.
Kebabs are a quick and simple joy to cook and even more joy to eat. The Pakistani food streets have so many varieties in the kebabs. And Pakistani Kebabs are very versatile. You can eat them with Naan, tortilla wrap, and alongside with Rice. Kebabs have different kinds and accordingly different recipes. Either you can make them in hot burning oil as Pakistani Chapli Kebab or also make them on burning charcoal as Seekh kebab, Dhaga Kebab, and many more. Pakistani cuisine has more than 50 different types of kebabs and each has its unique taste and speciality. Being a foodie person and a citizen of Pakistan, I have made a list of the top 10 delicious Kebab of Pakistani Street food.
Today's Best Deal:
Following Kebab recipes are very famous in Pakistan as well as India because both have so many similarities in their cuisines. Additionally, some of the following types are originated from Turkey but also famous in Pakistan as Adana Kebab. This is the beauty of Kebabs different societies share their cultures and traditions through Kebabs. You need to try these kebabs if you are willing to have a tour of the wonder and tasty land. For those who are not planning to visit Pakistani shortly, the Pakistani Food Box already provided you with authentic Kebab recipes that you can cook without any hurdle. For the recipes, do a visit to our Spicy Box.
I. Seekh Kebab: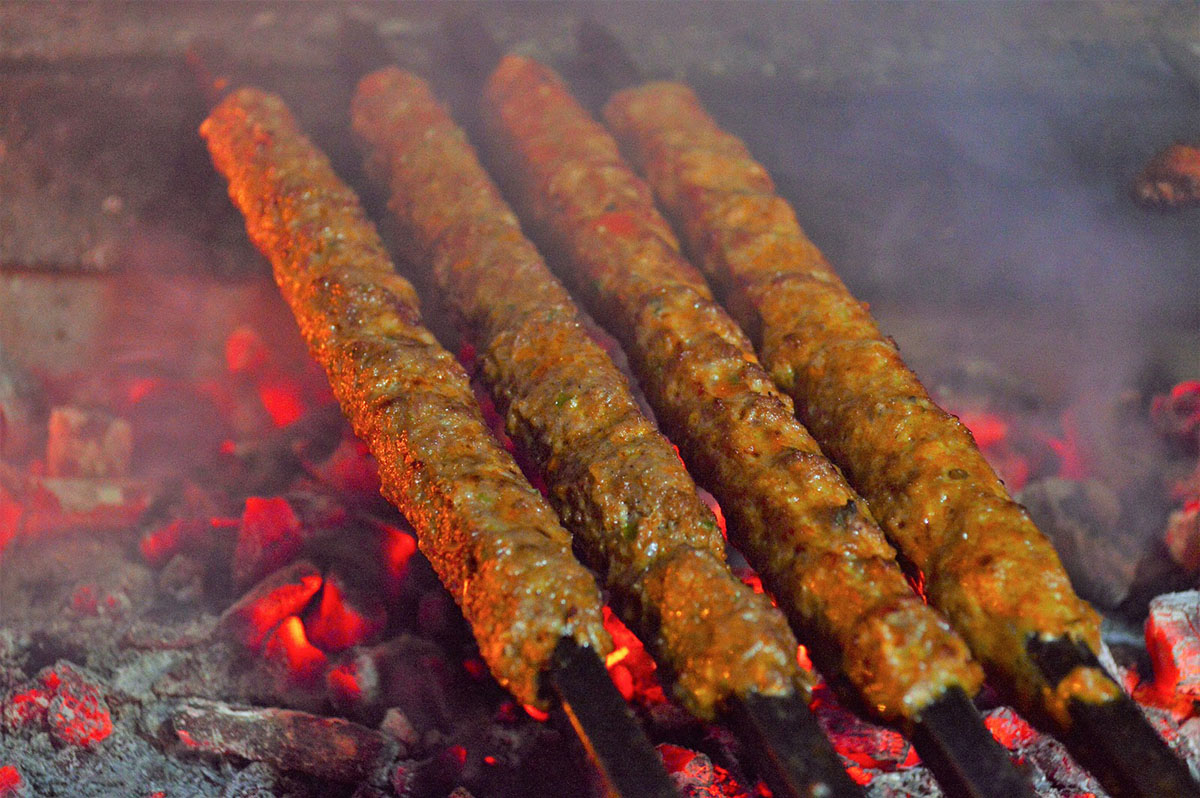 You would find this type of Kebab on every menu in Pakistani restaurants. Pakistani Seekh Kebab is the most famous kebabs in this region. No party, no celebrations, no event is completed in Pakistan without Seekh kebabs. Similarly, Pakistani Seekh Kebab is one the most prominent dishes in food street. However, these kebabs are very rich in taste and amazingly yummy. Once you taste them, you'll never forget their aroma ever. I assure you that, Pakistani Seekh kebabs going to be your most favourite BBQ dish.
Today's Best Masala Deals:
However, their recipe is very simple and easy to cook. Mostly in Pakistan Seekh Kebabs are made with Beef Mince (Beef Keema) but you can also make them with chicken mince or mutton mince. Along with mince, special Pakistani Seekh kebab masala and green masala are their major ingredients. You have to marinate beef mince with masala ingredients for at least 4 to 5 hours. Later, use good grip skewers for the desired long shape of Seekh Kebabs and cook over the charcoal.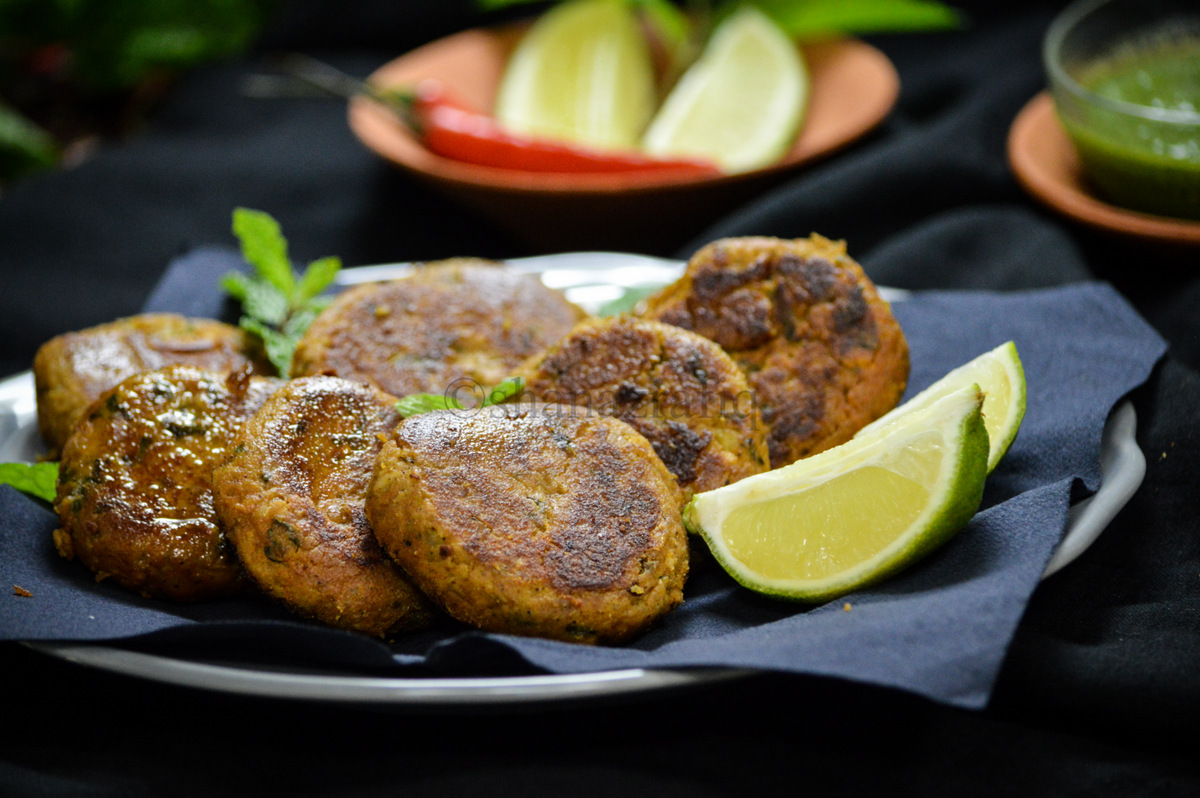 Shami Kebabs are the most commonly used kebab type in Pakistan. Pakistani people use these types of kebabs in many ways so as you can use them too. Shami Kebabs have a versatile taste and usage, you can use them in different kinds of dishes. For example, you can use them in Local Street Food burgers, with Pakistani Desi Rice, with Biryani, with Rotti Chapati and many other dishes. Food Streets in Pakistan have an outrage of Shami Kebab stalls. Shami Kebab base is mostly made with a mixer of Pakistani lentils and spices. Following, round shape shami kebab can be fry on a big traditional 'Tawa' in oil or these kebabs can also be fry in a deep fryer. In both of the cases, you'll get the perfect taste of Pakistani Seekhe kebabs. Some people also add boneless chicken mince to add some extra bunch of taste.
III. Gola Kebab:
Pakistani Gola kebabs are the pride of elite restaurants of Pakistan. Gola comes from Gol – round shape. These Kebabs are very famous in Pakistan because they have a very juicy and exotic taste. These are the most tendered and addictive kebabs not only in Pakistan but also in South Asia. Their shape looks like small round balls filled with juicy taste. I prefer to make Gola kebabs with beef or mutton mince. But if you do not like red meat then you can also make them with chicken mince. Mostly, these types of kebabs are served in elite restorations but some food streets in Pakistan also have Gola Kebab centre. You can grill your Gola Kebabs over charcoal or you can also make them in a pan or pot.  You can use good grip metal skewers or wooden skewers for placing your Golla Kebabs over charcoal.
IV. Peshawari Chapali Kebab: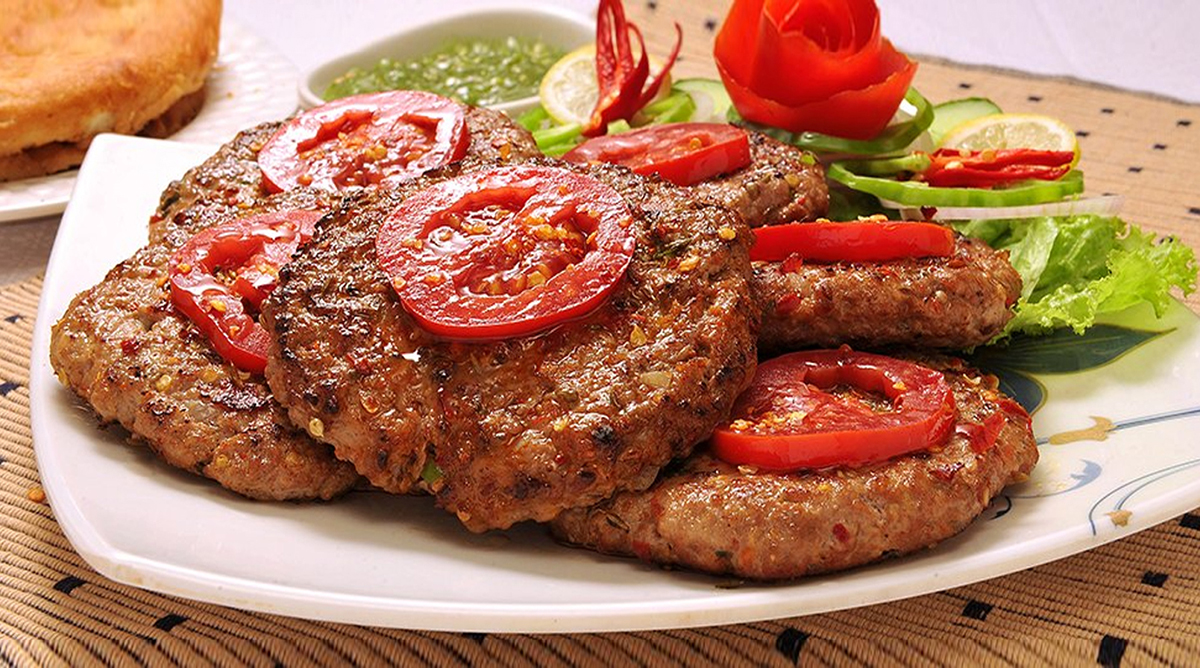 Peshawar chapli kebabs are the most consuming kebabs in Pakistan especially in roadside Dhabas and driver's hotels.  This dish is originated from North West City of  Pakistan, Peshawer. Therefore, these kebabs are named after that particular city. Presently, these kebabs are cooked and served all over Pakistan. This may be a piece of shocking news for you that some Chapli Kebab house export their kebabs to other countries. For example, I interact with a Chapli kebab house in Mardan, KPK whose chapli Kebabs are exported to the United Arab Emirates (U.A.E). You can estimate the level of popularity of Peshawari Chapli kebab. However, these kebabs are made with beef mince and served with traditional naan or roti. You can get the original Peshawari Chapli Kebab Recipe from our Spicy Box.
V. Reshmi Kebab: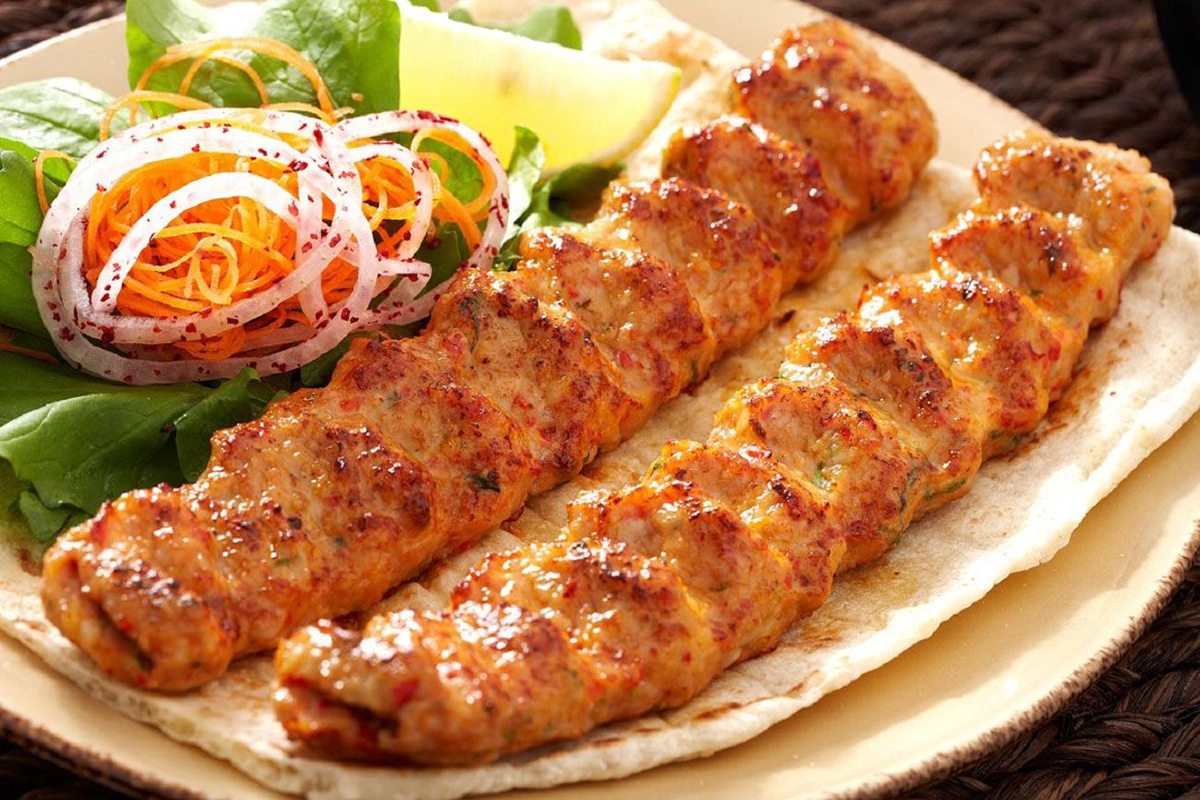 Reshmi comes from the word Resham means silk in the Urdu language. You can imagine by their name that how gorgeously and smooth these kebabs are. This is a delicious Mughlai dish famous in Pakistan. This dish can be prepared with mincemeat either in the form of petty or a grill on charcoal fire. These kebabs can be prepared with mutton, chicken, lamb, or beef meat. For the best Reshmi Kebab taste, you have to marinate mince meat mixing with Pakistani masala for an hour. Reshmi kebab is a very popular dish, especially during Eid Days and parties. For making this dish you have to set a proper section of barbeque with grill burners and skewers. You can serve Reshmi kebabs with green Chatani or with Naan or special chapati. However, try these amazing Pakistani Reshmi kebabs during your visit.
VI. Dhaga Kebab:
Dhaga Kebabs are a type of Seekh kebab but they are softer and juicer than Seekh kebabs. The main feature of these kebabs is that they are tied down with thread (Dhaga). Since the mince of these types of kebabs is soft so thread supports the mince from falling apart. Dhaga Kebabs are very famous in roadside restaurants and food streets in Karachi in fact, they are originated from Karachi. But now they are very famous in other parts or big cities of the country. Remember one thing, separate thread before eating and you may fall apart some kebab mince but that is okay. Like Seekh kebabs are also grill on charcoal fire placing by iron skewers.
VII. Turkish Adana kebab: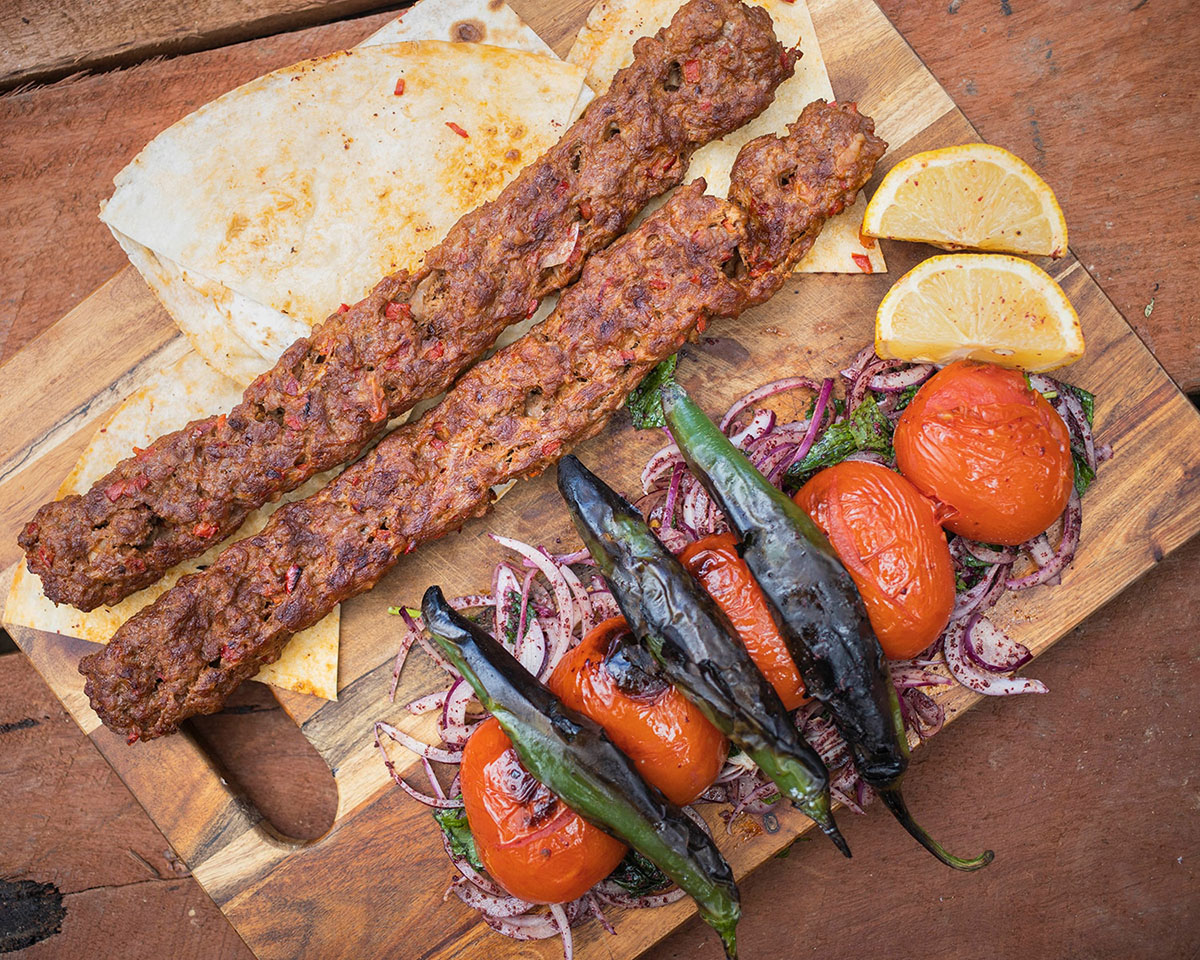 When it comes to the best kebabs in the world you will never forget Adana kebabs. You may be curious about what a Turkish Kebab dish is doing in the list of the top 10 Kebabs of Pakistan. The reason is Adana Kebabs are one the tastiest Kebabs in the world. And Pakistani people are so adoptive, they adopted many such dishes from the world cuisines. Now Adhana kebabs are one the most famous Kebabs in Pakistan.
Today's Best Deal:
If we talk about its history then Adana is the name of a place in Turkey. This dish is originated from that region and one of the oldest kebab recipes. Adana Kebabs are juicy, soft, tender, low spicy and longer than usual Kebabs. These Kebabs are very delicious and preciously tasty. Pakistani people adapt dishes from other cultures therefore, you don't have to go to Turkey for Adhana kebabs. You can get these Kebabs from Pakistani streets.
VIII. Behari Kebab:
Behari Kebabs are thin stripes of beef kebabs. Behar is the name of the state in India and these kebabs are known after that state. Though Behari kebabs are originally belonged to India nowadays these are also famous in Pakistani cuisine. Traditionally, these kebabs are cook on charcoal heat but to some extent, these can also be cook in a pan. These kebabs are delicious. They can be served with green chilli Chatani. The traditional homemade kabab masala is the key ingredient in the recipe instead you can use shan Behari kebab masala.
IX. Fish Kebab:
You may have try beef, mutton, or chicken mince kebabs – now you need to try these amazing fish kebabs. Fish kebabs are very famous in Pakistan and are largely served in the winter season. These kebabs are a mixer of boneless chicken mixed with Desi spices and masalas. These kebabs are light and easy to make. The shape of these kebabs is more like Shami kebabs. You can add these kebabs to your dinner menu and enjoy them with your whole family.
X.  Palak Kay Korma Kebab:
Palak kay Korma Kebabs are also one of the most famous kebabs in Pakistan. These kebabs are a mixer of many ingredients. These kebabs are for vegetarian people. Why vegetarians have all the fun, non-vegetarians also make kebabs at their parties or in gatherings. Murgh Palik kebab recipe is very easy that you can easily cook at home. Palak is the name of spinach in the Pakistani national language.  These kebabs are named after that vegetable because it is the main ingredient in their recipe. These kebabs are very soft, tender and juicy. You'll never forget their taste once you try Paksitani Palak Kay Korma Kebabs.