Welcome to Pakistani Food Box, where we bring you an exclusive article on the best kebabs in Pakistan. Prepare to embark on a journey of culinary delight as we introduce you to the most exquisite kebab varieties you've ever encountered. Among them, Pakistani Kebabs take the spotlight, renowned for their popularity in food streets and households across Pakistan. Notably, Shami kebabs stand out as tender patties crafted with a delightful blend of beef, chicken, lamb, or mutton, combined with Yellow split chickpeas (Channa Dal). These delectable kebabs are then delicately dipped in eggs and skillfully pan-fried to perfection.
We present to you the Best Shami Kebab Recipe in Pakistan. Discover a culinary masterpiece that not only tantalizes your taste buds but also offers a healthy and gluten-free option. This unique recipe captures the essence of kebabs, ensuring a harmonious balance of flavors and textures. Get ready to indulge in a dish that embodies the rich heritage of Pakistani cuisine, bringing together succulent meat, aromatic spices, and the wholesome goodness of split chickpeas.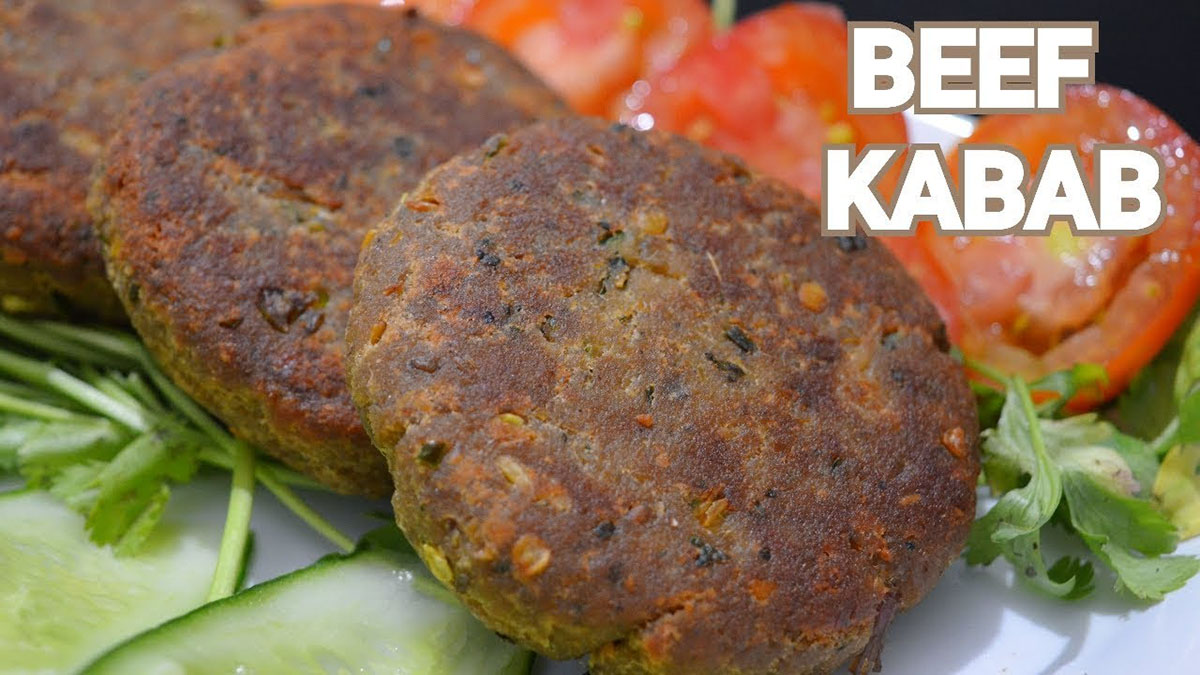 Shami kebabs are a common dish in Pakistan. If your;e Pakistani, it's likely your mom has a Shami kebab freezer store waiting for the next unexpected guest and lazy evenings to rebel. It is common practice with good reasons. This means when life gets busy there will be Shami kebabs within easy reach. These kebabs are silky juicy, wholesome, and pan-fried always ready to serve to someone who will be obliged for them.
TODAY'S BEST DEAL:
Shami kebabs are kid-friendly too with great taste and un-rejectable texture and aroma. This is a versatile dish – Shami kebabs are used in many street food dishes in Pakistan. Similarly, you can eat them at mealtimes like you can have Shami Kebabs as your snacks in the afternoon with your chai or include them in your dinner menu. Further, you can use them in different kinds of sandwiches, burgers, toasts, and as a self-served dish with tomato ketchup and chilli sauce.
Origination of The Shami Kebabs: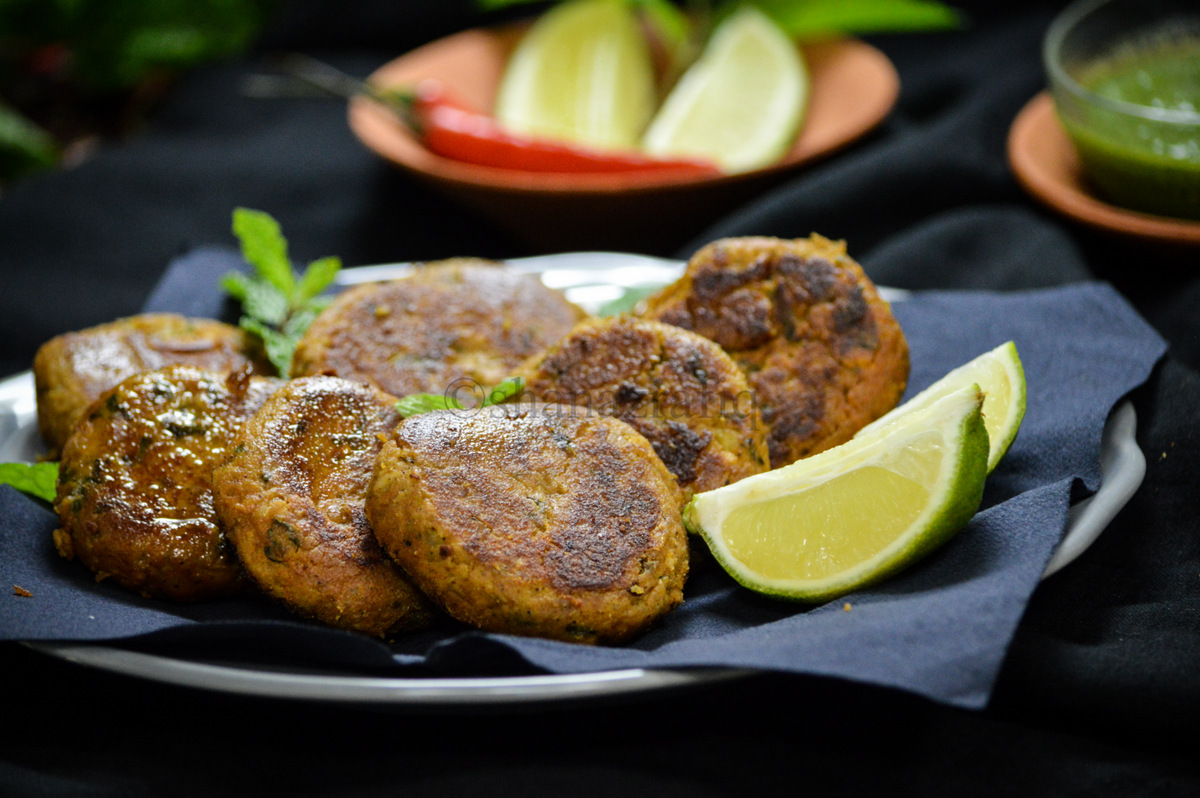 Originally, Shami Kebabs came from Syria – a South Asian country. In other words, they were brought to the sub-continent by Syrians just when Islam had begun to take root in the region. The word 'Sham' in the Urdu language is related to Syria and therefore these kebabs are named 'Shami' – meaning kebabs that came from Sham. However, they ultimately found their way into the kitchen of Muslim Rulers of the 13th or 14th century(Mughals). Thereafter, they became a prominent part of Mughal cuisine – the royal cuisine of the Mughal empire. The Mughal cuisine has reigned over the subcontinent, what is now Pakistan, Bangladesh, Nepal, and India. The Royal Mughal cuisine has a great influence over Indian and Pakistani cuisine because they have their capital centre in major cities like Lahore, Delhi, Lakhnow and Hyderabad. This causes us to incorporate various Mughlai dishes into our(Pakistani) day-to-day cooking.
How To Make Pakistani Shami Kebab:
Following are the main step that will lead you to the yummiest Shami kebabs. These steps are very simple and easy to prepare.
 For the best taste use homemade Shami kebab masala. For that grind the whole species to make Shami kebab masala. You may also use Shan Shami Kebab Masala which is also good for more tedious Shami Kebabs.

Add mincemeat – the beef, onion, lentils, and spices into the instant pot or stovetop along with water and cook to boil.

Chop up an onion, green chilli pepper, and herbs in a kitchen processor system. Remove those and then add the beef and 'daal' mixture and chop until smooth.

Broke an egg into that mixture and mix everything and form it into round shape patties. Then Fry in a pan.
More About Shami Kebabs:
There are so many ways to make shami kebabs but if you want to get the traditional texture and 'Desi' taste there is only one way. The main factor for getting a traditional taste is the use of strew/beef chunks/ or 'Resha' meat than ground meat. I use beef in my Shami Kebab recipe therefore I only mention instructions relating to beef. If you want to know about other meat like chicken, mutton or lamb then ask me in the comment sections.
However, with 'resha' beef you will get the traditional taste and more importantly in desi texture. The texture is the biggest factor in making your Shami kebab look attractive and appealing. As far as cooking time concerned, the main difference will be the increase in cooking time in the strew type meat. The meat process is similar to Haleem.
Get a dry mixture of shami kebab masala so that the kebabs do not give excess water and can retain their shape. This is an extra tip to follow my recipe properly.
As I mentioned in the introductory part that Shami Kebabs are a versatile dish. You can serve it in different ways like you can serve it alone with chilli sauces or with Pilaoc Rice.
How To Make Shami Kebab in Instant Pot?
October 16, 2021
: 5
: 30 min
: 30 min
: 60 min
: Medium Difficulty Level
Shami kebabs are tender patties cook with beef, chicken, lamb or mutton and Yellow split chickpeas(Channa Dal). These kebabs are dipped in eggs and fried in Pan. In this article, you'll get the Best Shami Kebab Recipe in Pakistan. This recipe is very healthy, unique and naturally gluten-free.
Ingredients
For Masala: 1 tbsp coriander seeds
2 tbsp whole black pepper
1 small cardamon
2 Green cardamon
8 whole cloves
1 tsp toasted cumin seed
To Cook
680-gram beef
1 medium bay leaf
2-1 red chilli flakes
1 tbsp cumin seeds
1/2 chat masala
1 cup chana daal
3/4 cup water
1 large onion
11/2 tbsp ginger piece
1 egg for mixing
Oil of baking or frying as needed
Directions
Step 1 For Masala: 1 tbsp coriander seeds
Step 2 2 tbsp whole black pepper
Step 3 1 small cardamon
Step 4 2 Green cardamon
Step 5 8 whole cloves
Step 6 1 tsp toasted cumin seed
Step 7 To Cook
Step 8 680-gram beef
Step 9 1 medium bay leaf
Step 10 2-1 red chilli flakes
Step 11 1 tbsp cumin seeds
Step 12 1/2 chat masala
Step 13 1 cup chana daal
Step 14 3/4 cup water
Step 15 1 large onion
Step 16 11/2 tbsp ginger piece
Step 17 1 egg for mixing
Step 18 Oil of baking or frying as needed
TODAY'S BEST DEAL: