Shinwari Chicken Karahi is an incredibly popular dish among Pakistani street foods. This variant originates from the Peshawari Chicken Karahi, renowned for its unique flavors and culinary tradition. Peshawar is a hub of street food culture, and the Shinwari Chicken Karahi stands out as the epitome of deliciousness and aromatic bliss. To truly grasp the appeal and essence of Shinwari dishes, one must explore the vibrant world of Pakistani street foods. Without a doubt, these mouthwatering delicacies play an integral role in completing the tapestry of Pakistani cuisine. If you're eager to prepare this enticing Shinwari Karahi at home, we have just the recipe for you.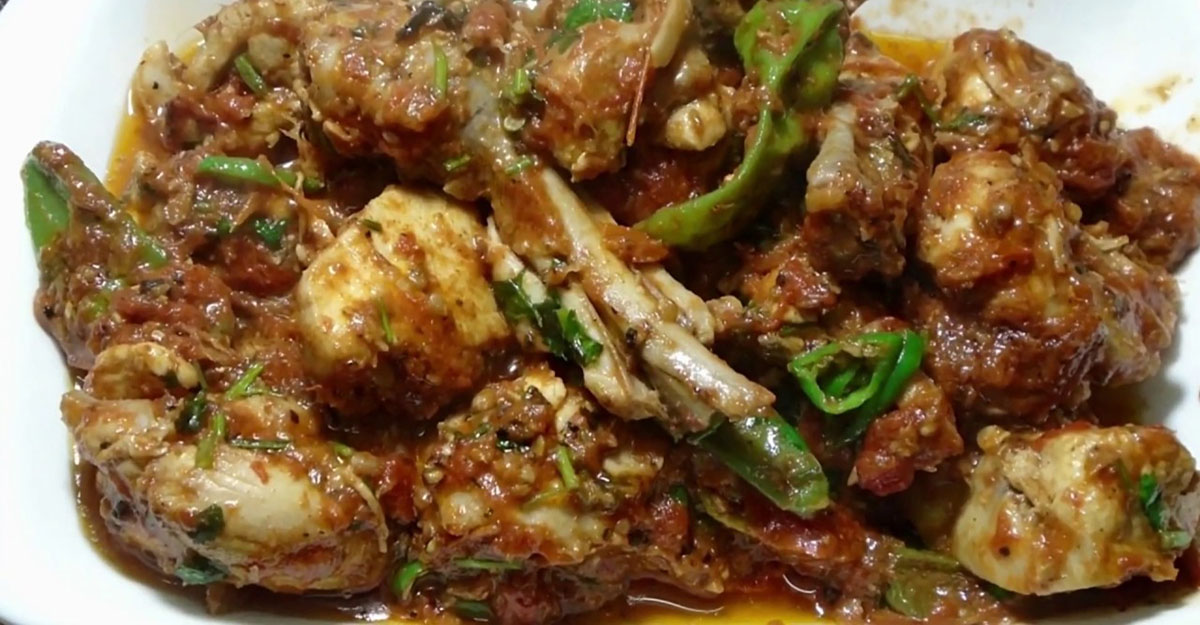 However, there are varieties of Shanwari karahis in Pakistan like Mutton Shanwari, Beef Shanwari, Desi Murgh Shanwari, and many more. Each dish has its own unique aroma and taste. But in this blog, I'm going to give you the Shanwari chicken karahi recipe only. Here is the simple and easy made recipe of Shanwari chicken karahi.
Taste of Shinwari Chicken Karahi:
Specialities of Shanwari cuisine are simplicity, uniqueness, and original taste of its dishes. As far as Shanwari chicken karahi taste is concerned, this Karahi is the queen of Pakistani Karahi cuisine. However, it is cooked in traditional spices and an abundance of fresh tomatoes. The use of tomatoes makes this karahi delicious and rich in yummy gravy. And the icing on the cake in this karahi is the use of black pepper in it which gives it the pure desi taste of Peshawar.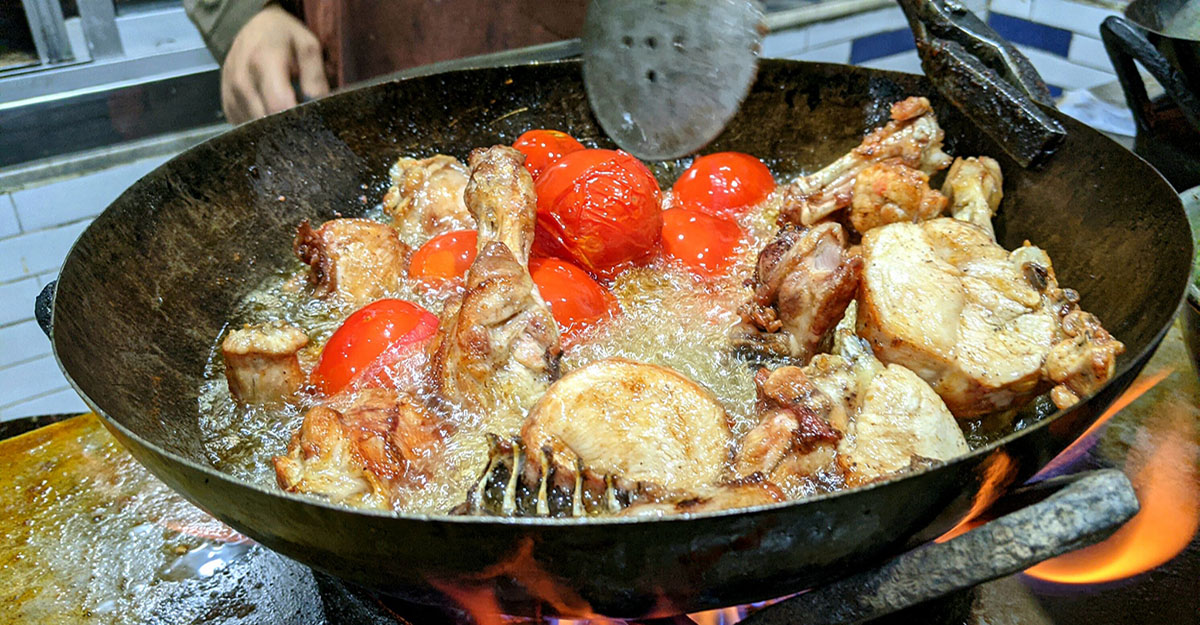 How Shanwari Chicken Karahi is Different from Other Karahis:
Shamwari Chicken is a prominent Pakistani Karahi. Its unique flavour and spicey taste make it different from other karahis. Especially, Shanwari karahi is mostly be made in roadside restaurants and it's also known as truck drivers' favourite karahi.
SHANWARI CHICKEN KARAHI RECIPE TRY IT AND SHARE IT WITH YOUR FRIENDS!
Shanwari Chicken Karahi Recipe:
Buy This Karahi Now From Amazon $34.99
Pakistani street foods are incomplete without Peshawari Chicken karahi. Basically, its origin is Peshawar, the northwest city of Pakistan. This Shanwari recipe is very simple and easy to make. For making it, fry chicken pieces into hot cooking oil. After frying, remove chicken pieces and half of the cooking oil from the cooking pan. Then, add the remaining ingredients into the remaining oil according to those steps that I have mentioned above. While you are preparing it, you should know some key points. One, add tomatoes without removing their peel. Two, after 10 minutes of cooking with led remove the peel of the tomatoes. Lastly, add fried chicken into that gravy and cook further for 15-20 minutes. Your Shanwari chicken is ready and if you want to enhance its taste twice then serve it with Peshwari naan.
Recipe of Shanwari Chicken Karahi
April 26, 2021
: 3
: 30 min
: 30 min
: 1 hr
: Low Difficulty Level
Shanwari chicken karahi recipe sometimes also called Peshawari chicken karahi recipe is very popular among the people of this cuisine. This dish is very prominent in roadside Dhabas as well as in households. However, for making it, fry chicken pieces into hot cooking oil. After frying, remove chicken pieces and half of the cooking oil from the cooking pan. Then, add the remaining ingredients into the remaining oil according to those steps that I have mentioned above. While you are preparing it, you should know some key points. One, add tomatoes without removing their peel. Two, after 10 minutes of cooking with led remove the peel of the tomatoes. However, here are the step by step instructions with required ingredients that you need for making this amazing Shanwari karahi
Ingredients
1 kg chicken
1 ½ cup oil
½ kg tomatoes
3 tbsp karahi ghost masala
2 tbsp chopped coriander
6 chopped green chillies
2 tbsp ginger-garlic paste
2 tbsp of sliced ginger
Directions
Step 1 Heat oil
Step 2 Fry chicken for 10 minutes on high flame
Step 3 Remove chicken pieces and also remove one cup of oil
Step 4 Add tomatoes (whole) to chicken
Step 5 Add ginger-garlic paste
Step 6 Cover the karahi and leave it for 10 minutes
Step 7 Open the lid and remove the peel of tomatoes
Step 8 Then, add it with fried chicken
Step 9 Add karahi ghost masala
Step 10 Cover and cook for 10 -15 minutes
Step 11 Lastly, add sliced ginger, coriander leaves, and green chillies
Step 12 Leave it for dum for ten minutes
Step 13 Your delicious Shanwari chicken karahi is ready to serve
Credits: Masala TV food channel