Success is a common aspiration among all entrepreneurs because the struggle is aimless and meaningless without it. You may have known several success stories in your life. Whatsoever, in this article, Pakistanifoodbox will share a similar success story with you. The success story of Savour Foods of Pakistan, and how has it become one of the leading food chains in Pakistan? Every successful reign has a king behind it and the King in the story of Savour Food is Haji Muhammad Naeem –  the CEO and founder of Savour food. He started with a small cafe and crafted it to the identity of the twin city of Pakistan. This is a food review article, you can also get authentic Pakistan recipes by clicking on our website. 
Success Story of Savour Food:
You may have heard several Pakistanis lament the country's dearth of chances and poverty. Despite all obstacles, there are those individuals who, rather than whining, take the initiative and alter their life. Haji Muhammad Naeem is one such name. He is the proprietor of Savour Foods, a well-known company in Rawalpindi and Islamabad. This fast food establishment, known for its delectable "pulao kabab," has come to symbolise the twin cities.
Here is how Haji Muhammad Naeem and his family went from having nothing to opening the largest culinary establishment in the twin cities by creating the "Pulao Kabab" empire.
How It Starts?
Haji Muhammad Naeem is from the Toba Tek Singh family, who are pious landowners in Gojra. With the help of his family, he opened the first Savour Foods restaurant in 1988. It was a little eatery within a tiny store in Rawalpindi, close to Gordon College. A relatively small kitchen and a seating area with roughly 20 seats made up the restaurant. At the time, conditions were difficult. When the business first opened, there wasn't much activity in the neighbourhood because it was a residential one.
The Business Strategy Of Savour Food:
Things weren't going well for Savour Foods at first. The revenues were fairly little, and there wasn't much room. But Savour Foods consistently upheld its excellence, despite all obstacles. The cleanliness and quality of the meals offered to the consumers were given special consideration. Here, Haji Muhammad Naeem explains why tenacity was so crucial. He continued to put a lot of effort into Savour foods, unlike many people who keep transferring from one business to another. He continued to put his profits back into the same company.
Foods Savour First Branch:
As previously noted, Savour Foods launched its first location in Rawalpindi in 1988, close to Gordon College. For the first 13 years, Savour Foods concentrated on its initial location. They continued to build up the space and enhance the procedures. As a result, they were able to gain a great deal of favour in Rawalpindi.
Foods Savour Second Branch:
In 2001, Savour Foods' second location in Rawalpindi's Bagh Sardaran neighbourhood opened.
Foods with Flavor Third Branch:
In 2002, Savour Foods launched its third location in Islamabad's Melody Food Park. When the food park was being developed at the time, CDA encouraged Savour Foods to build a location there specifically so that the Melody Food park a success.
Foods Savour Fifth Branch:
On March 24, 2005, Savour Foods' fourth and largest location in Islamabad's Blue Area opened. Savour Foods paid a significant of money to acquire the site in this important commercial district of Islamabad. In the long run, it turned out to be a great investment.
Foods Savour Fifth Branch:
In 2005, Savour Foods also established its fifth location. It was officially opened on August 14, 2005. It is situated at Rawalpindi's Double Road, Cricket Stadium Food Street.
Indigenous Rice Production:
Due to the increased demand for premium rice, Savour Foods constructed its own rice manufacturing facility in 2002. The factory, which was established in the Gujranwala region, makes sure that the Savour Foods restaurants' timely rice needs are addressed. This rice plant not only supplies its own restaurants' needs but also creates rice for the Savour Rice brand, which is sold to the general public.
How It Becomes So Successful?
The CEO and Founder of Savour Foods, Haji Muhammad Naeem, reveals the secret to success. He asserts that the secret to success in the food market is offering premium products at reasonable costs. He asserts that Savour Foods has been able to keep pricing low by cutting out the middleman from its purchasing. The business buys cattle, poultry, milk, and rice straight from the farmers. Additionally, Savour Foods is not required to pay the expensive monthly rent for its restaurants. Savour Foods is the primary owner of almost all the assets.
The Hurdles in the Way Of success:
According to Savour Foods' CEO and Founder Haji Muhammad Naeem, among the biggest issues, the company has included scarcity of natural gas, frequent electrical load-shedding, and coping with changing political governments. But he asserts that problems and difficulties are a part of conducting business wherever in the world. And prosperous business people are able to overcome these obstacles and advance their enterprise.
The kindness of Savour Foods: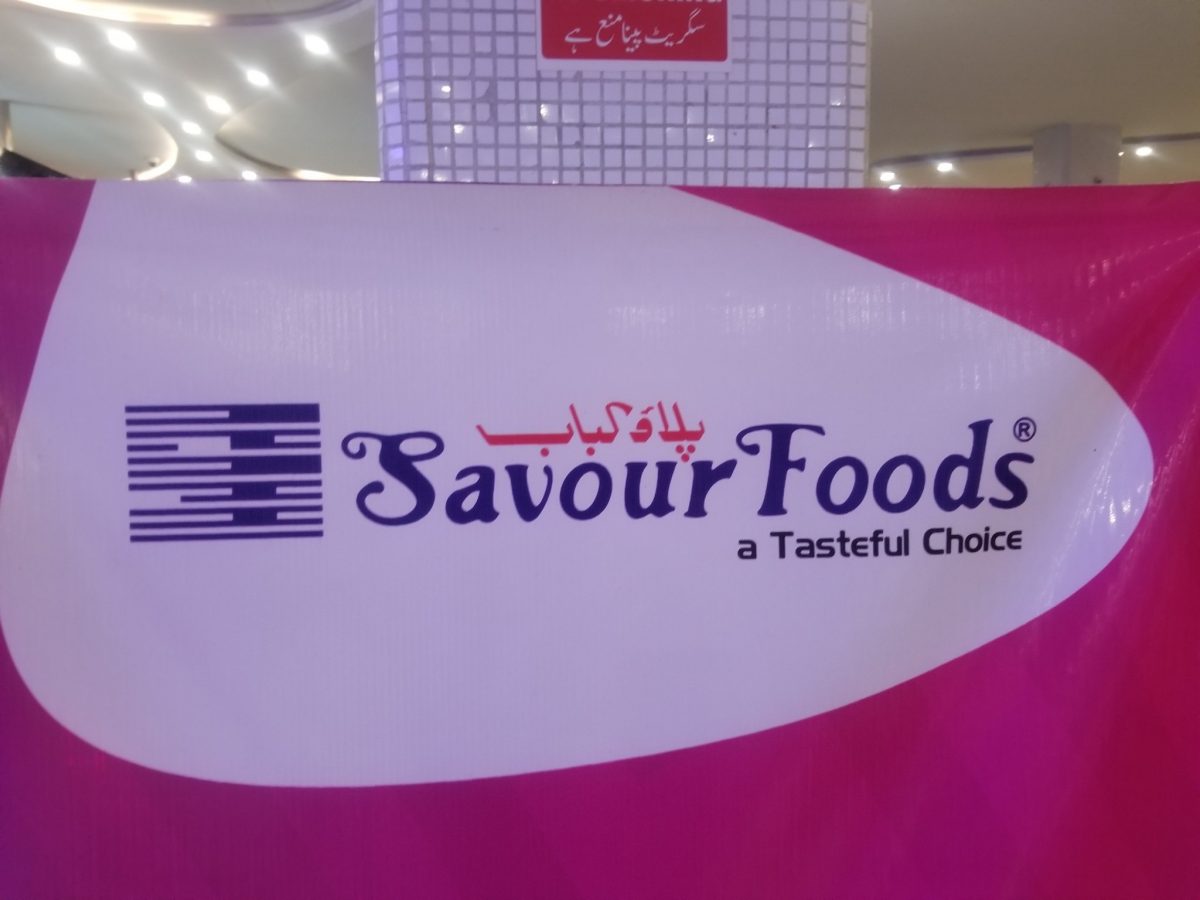 Additionally, Savour Foods has contributed much to charity. The food juggernaut has supported the nation when it has needed it. Savour Foods contributed significantly to the relief efforts for those affected by floods, the Muzaffarabad earthquake, and internal displacement as a result of Operation Zarb e Azab.
For the demands of huge events, corporate corporations and government agencies frequently choose Savour Foods' services.
Future of the Savour Foods:
Savour Foods will soon be moving to other Pakistani cities including Lahore and Karachi, according to Haji Muhammad Naeem. He is committed to growing the company and turning it into a staple dish in Pakistan. Additionally, he intends to expand the company into other nations. The delectable "pulao kabab" from Savour Foods is in high demand among Pakistanis living abroad.
Haji Muhammad Naeem has demonstrated that one may thrive in business in Pakistan with effort, enthusiasm, and tenacity. What do you people think of Haji Muhammad Naeem's amazing success story? Please share your thoughts in the comment area below. Additionally, stay tuned to Pakiholic.com since we'll be bringing you more such tales in the future.
By Buying the aforementioned products, you will contribute a little monetary value to our struggle. If you like our content and want us to keep doing such work passionately, you can appreciate us by doing some shopping through our affiliated links.