Chicken Koyla karahi is a famous karahi dish. This Koyla karahi is cooked in a little different way as normal chicken karahi is cooked. However, a few restaurants are very favourite for making this Chicken Koyla karahi. Thus, people love to have this karahi at their parties and special functions. Therefore, I give you a straightforward recipe for Chicken Koyla Karahi.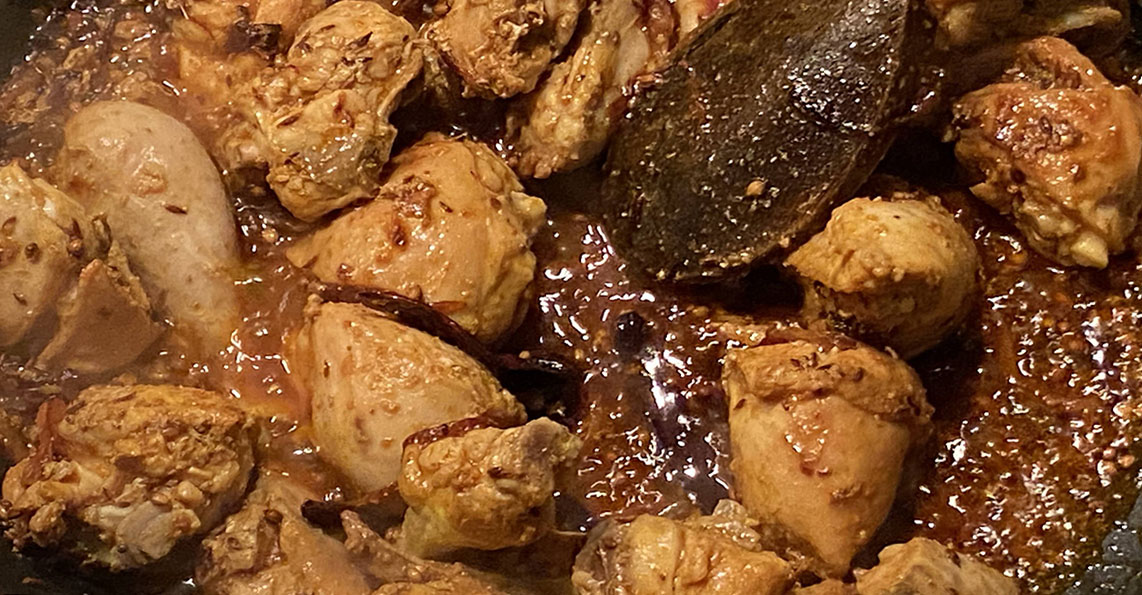 Before going to the Chicken, Koyla karahi recipe, let me give a brief introduction about Koyla karahi is. Koyla is the traditional name of Coal or charcoal. Because of coal smoke, which acquires from burning Coal by dropping some oil drops on it, this karahi is called koala karahi. You can feel the burning coal aroma in this karahi taste. And in Pakistani cuisine aroma of burning Coal is very famous because of BBQ dishes. Chicken Koyla Karahi too tastes like a BBQ dish which is why this is one of the main Karahi dishes in Pakistan.
THE BEST SMART KITCHEN ITEMS WITH A PRICE LIST OF 2021
Taste of Chicken Koyla Karahi:
Chicken koala karahi taste is unique to all other karahis. Its coal smoky flavour act as a significant attention-seeker to street food lovers. The tenderness of Koyala Karahi meat and the aroma of its rich masalas give you a delicious taste. However, its delicacy and appealing look are unforgettable and unavoidable. Using the recipe that you can find in the recipe card, you can make the perfect koala karahi. And I assure you that this will not disappoint you and give you a fantastic aroma once you make my recipe of koala karahi.
Recipe Koyla karahi
I have already mentioned somewhere on this blogging site that chicken karahi has many types. All the kinds of karahi can be cooked in the same method with a few variations. These variations distinguish particular chicken karahi from other karahis in the case of Chicken Koyla Karahi. The Dum of coal smoke is the crucial factor in its recipe that differentiate it from other karahi recipes. However, you can get an easy made, authentic, and purely traditional koala karahi recipe below. All you need to do is follow the given step by step instructions. Eventually, my recipe brings you a fantastic aroma and delicious taste.
Major ingredients:
Koyla: Koyla is a significant and critical ingredient in this karahi. I prefer wooden Coal because that gives a pure desi aroma to your koala karahi taste.
Oil: use cooking oil instead of ghee while you make smoke from Coal
Chicken meat, Fresh green chillies, ginger and garlic paste, karahi masala, and tomatoes are other ingredients used in my koala karahi recipe.
Chicken Koyla Karahi Recipe
April 24, 2021
: 5
: 30 min
: 40 min
: 1 hr 10 min
: Low Difficulty Level
Chicken Koyla Karahi recipe is one the famous as well as my favourite chicken karahi from the Pakistani cuisine. This Karahi recipe tastes like BBQ dishes; it gives us a smoky flavour. It's straightforward to cook and very delicious. Following is the ingredients list and step by step instructions of Koyla karahi that anyone can cook without any hurdle.
Ingredients
1 cup oil
One kg chicken
1 tsp crushed ginger
500gms tomatoes
1 tbsp chopped chillies
2 tbsp karahi ghost masala
Salt to taste
1 cup water
2-4 green chillies (Whole)
1 tbsp chopped ginger + ginger for garnish
The small piece of charcoal
Some fresh coriander for garnish
Directions
Step 1

Put karahi on high flame and add oil and chicken into it.

Step 2

Fry chicken until brownish colour.

Step 3

After that, add chopped ginger, garlic, tomato, chopped chillies, karahi ghost masala, and salt.

Step 4

Then, add water and cook with cover for 15 minutes on medium flame.

Step 5

Do fry for five minutes more until oil is separated and very little moisture is left.

Step 6

Here comes the key point, add sprinkle ginger green chilli and place the hot burning charcoal on top of the chicken by using little pieces of bread as a bed.

Step 7

Drop 1 tsp of oil to get the smoke, turn the flame low, put the cover on and put it on a 'dum' for five minutes.
Click Here To Buy this unique mug – $13.99
CREDITS: KFOODS.com