If you're a self-proclaimed foodie, you already know that as winter approaches, your desires will only become worse. The majority of us experience an increase in hunger throughout the colder months, which leads to the dreaded food baby and the impending gym sessions in the spring. While the main cause of those severe hunger pangs is that the body needs more food and nourishment to produce heat and keep you warm in the winter, it provides foodies with the ideal opportunity to sample some delicious winter dishes in Pakistan that are both nutritional and satisfying.
Our list has been sorted into the types of foods you can find for each part of your dinner.
Let's get this party started…
APPETIZERS AND SNACKS
Do you need a quick snack or a bite to eat? Do you want to stay warm in this cold weather? Here are a handful of Pakistan's top culinary options:
SOUP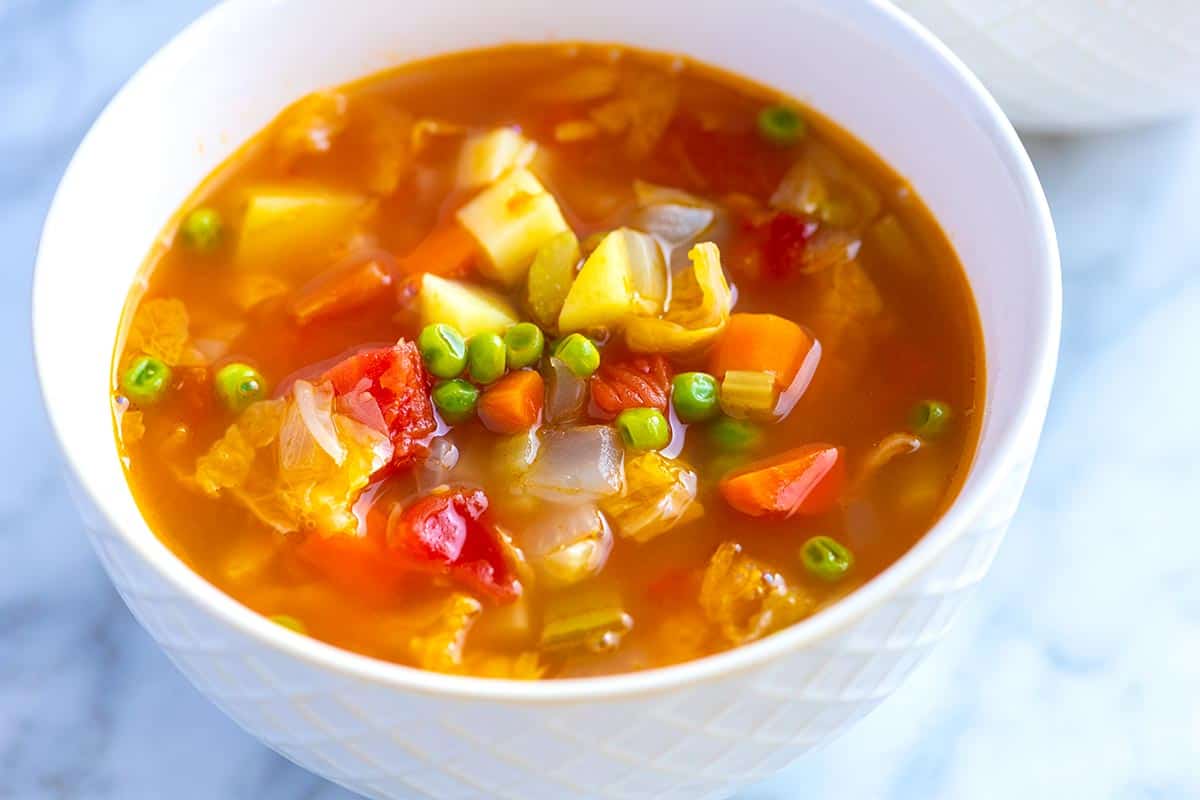 There's nothing like a warm bowl of soup to make you feel better. Soups are a great way to start your meal because they are the ultimate comfort food. Choose from a choice of proteins, such as chicken, shrimp, or prawns, then season with just the proper amount of spices, and you've got yourself a bowl of delectable bliss. From classic chicken corn soup to hot and sour, mushroom, tomato and basil, tom yum or miso soups, and even vegetarian soups, the possibilities are virtually unlimited. You have the option of making a bowl at home or ordering it in from one of your favorite eateries.
FRIED SEAFOOD
Fried fish is a good choice if you want a crunchier appetizer. While the world is familiar with the British version of the dish as 'fish and chips,' the most popular variation in our country is Lahori Fish Fry. With the cultural idea that fish is one of several foods that raise body temperature and should thus be consumed in the winter, various booths and Dhabas begin selling this delicacy as soon as the first winter winds arrive. Many of these establishments also serve grilled or steamed fish with a variety of spice combinations for Pakistani diners to sample.
DRIED FRUIT
Winter brings with it a lot of food desires, but it also brings with it a lot of healthful snacks, particularly dry fruits. When you have a bag of nuts and dried fruits with you, snacking is no longer a guilty pleasure. Pakistan is abundant in crunchy goodies such as walnuts, peanuts, cashews, dried figs, almonds, pistachios, and more. However, depending on market rates and demand, the costs of some of these dry fruits may be exorbitant, so it's best to stock up before the season begins.
PRIMARY COURSE
Mealtimes in Pakistani families is a time when the entire family gathers to bond over a deliciously prepared meal. With a couple of the following meals, winter brings coziness and comfort food to a whole new level:
PURI HALWA
For many people, Halwa Puri is a year-round breakfast staple, but with the approach of winter, it becomes even more popular. It's not uncommon to see foodies coming out in groups to enjoy this delicacy first thing in the morning. Every Pakistani should experience or has already had but can't get enough of, sitting at a Dhaba in the chilly air and eating hot puris with gravies made from potatoes and legumes. Families and friends alike are ready to get out and enjoy the winter weather with this delectable delicacy.
SARSON KA SAAG
Mustard leaves are used to make Sarson ka Saag. This Punjabi dish is best served with Makkai ki Roti or cornbread throughout the winter months. Because the recipe calls for a lot of work, it's best to make it at home with desi ghee rather than ordering it at a restaurant to get the real deal. Also, serve it with butter and consume it as soon as the cornbread is removed from the heat. It's better to eat this meal when it's still hot!
PAAYE
While Paaye can be enjoyed all year, soaking up the hot gravy with bread, naan, or kulchas becomes even more appealing when dining in the winter. You can prepare your own version of this dish at home or get it from a local restaurant, with beef, mutton, and other meats to choose from.
HARISSA
Harissa is a watered-down and bland variation of Haleem that is similar to Haleem but differs in taste and consistency. On a cold winter night, eat it with a spoon or with naan and kulcha to warm up for the night ahead.
NIHARI
Nihari is wonderful in every way, whether it's made from beef, camel meat, or chicken, and it may be eaten for breakfast or dinner. This hot, saucy meal is usually served with fresh naan from the tandoor. Nihari is a fixture in many restaurants' menus, and several restaurants in Karachi have even made it their specialty throughout the years.
DESSERT
It's simple to satisfy your sweet taste in the winter, but if you really want to make the most of the season, here's one treat that every foodie in Pakistan should try:
HALWA
Halwa, yes. This sweet and warming dish, whether cooked with carrots, pumpkins, or pulses, is a must-have at all winter weddings and parties. Gajar ka Halwa is also a popular dessert in many families across the country. While the basic recipe remains the same (carrots, milk, and sugar), some people add khoya to make it a fuller texture. Pistachios and almonds are widely used as a decorative or aromatic accent to dishes.
BEVERAGE
Do you want to get rid of the winter shivers in your body? While huddled in your blanket, drink something warm. Here's a recipe for one of the best winter beverages for foodies:
CHAI KASHMIRI
Kashmiri Chai is the perfect beverage to keep the winter chills at bay. It's warm, sweet, nutty, and wonderful. Kashmiri chai, also known as pink tea, is created with a specific blend of tea leaves, cream, salt, and a pinch of baking soda. Ground almonds and pistachios are commonly used to garnish tea. When winter arrives, Kashmiri chai is readily available at tea vendors all around the city. It's also a popular choice for winter weddings.
While these are a handful of Pakistan's must-try winter delicacies, the country's cuisine scene is thriving, with a variety of new and old recipes making their imprint on food reviewers. Give the meals above your own spin or try them exactly as they are; the option is yours!