It is a beautiful opportunity for those who observe Ramadan spend time with loved ones, practice their faith, and enjoy the season. On the other hand, Fasting is an essential part of Ramadan that requires careful planning and execution. When fasting for Ramadan, it's critical to keep track of your health to avoid malnutrition and dehydration. This is why it's vital to take advantage of suhoor (صحر) and iftar (افطار) to refuel, receive your prescribed nourishment, and refill your hydration levels. With that being said, here are The 7 Best Refreshing Mashroobs/Drinks for Iftar (افطار) in Pakistan – Ramzan Special.
http://pakistanifoodbox.com/2021/09/21/the-best-kitchen-items-utensils-gadgets-of-2021-available-on-amazon/
1. Fresh Mint Lemon Juice/Lemo Pani:
Mint Lemon Drink is a delightful drink that is high in vitamin C, aids in blood pressure regulation, and keeps you cool. Because this drink contains a lot of sugar and the sharpness of lemon can cause sore throat in certain people, I recommend just drinking it once in a while. Get Recipe!
2. Falsa/Phalsa Sahrbat or Drink:
Fasla, also known as Phalsa, is a warm-weather berry. Another delicious drink known for its cooling effect is Fasla. Despite the fact that I've revealed the simplest way for making the best Sharbat, this Sharbat takes some time to prepare. Furthermore, it is a seasonal fruit that is only available in a few parts of the world. This fruit's acidic, delectable flavours and sweet scent make the work to make this delicious drink worthwhile. Get Recipe!
3. Fig and Dates Milkshake:
For an easily digested and invigorating suhoor drink, figs and dates are blended with milk, honey, and saffron. Dates are traditionally eaten soon after the sunset call to prayer and are the first food consumed after the fast is broken. Most people like to marinade the dates in milk the day before they are served, as is customary and in accordance with the Prophet Mohammad's teachings.
Others choose to eat plain dates while sipping milk, which is also a quick and easy way to ingest them.
4. Peach Smoothie or Drink:
Peaches are synonymous with love, and a glass of fresh peach juice might feel like a romantic date in the summer. When the sun is scorching hot and you don't want to eat anything, all you want to think about is this sweet and tangy Ramadan Iftar drink.
Peach juice is high in iron, folate, vitamin K, and a variety of other nutrients. Lemon and water are used to lighten this drink. This is a blender recipe, so all of the fruit fibres are preserved. Get Recipe!
5. Jaggery/'Ghud Ka Sahrbat:
I'm putting this at the top of my list of Ramadan iftar beverages because jaggery offers numerous health advantages and helps to cool the stomach. It's a natural sweetener that's also high in nutrients. Make an effort to obtain high-quality jaggery. Jaggery is a natural cleanser, and this drink is simple to create. Get Recipe!
6. Refreshing Kiwi Juice/Drink: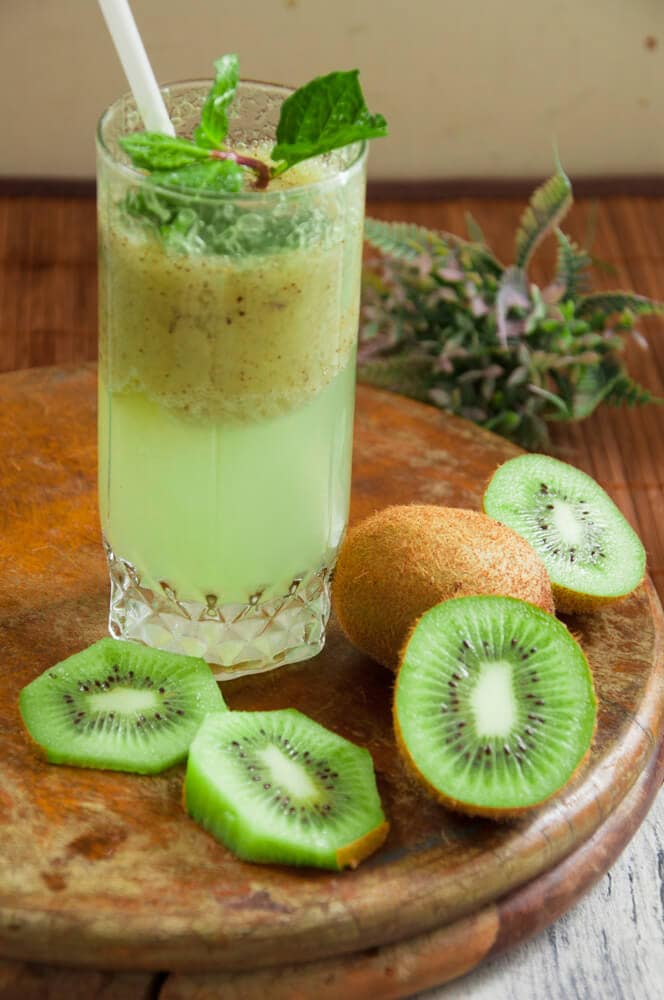 Another refreshing drink is kiwi, which aids digestion and even helps to avoid illness by strengthening immunity. This fruit's sweet scent and acidic flavour are a soul-satisfying combination. Get Recipe!
7. Refreshing Strawbery Juice/Drink: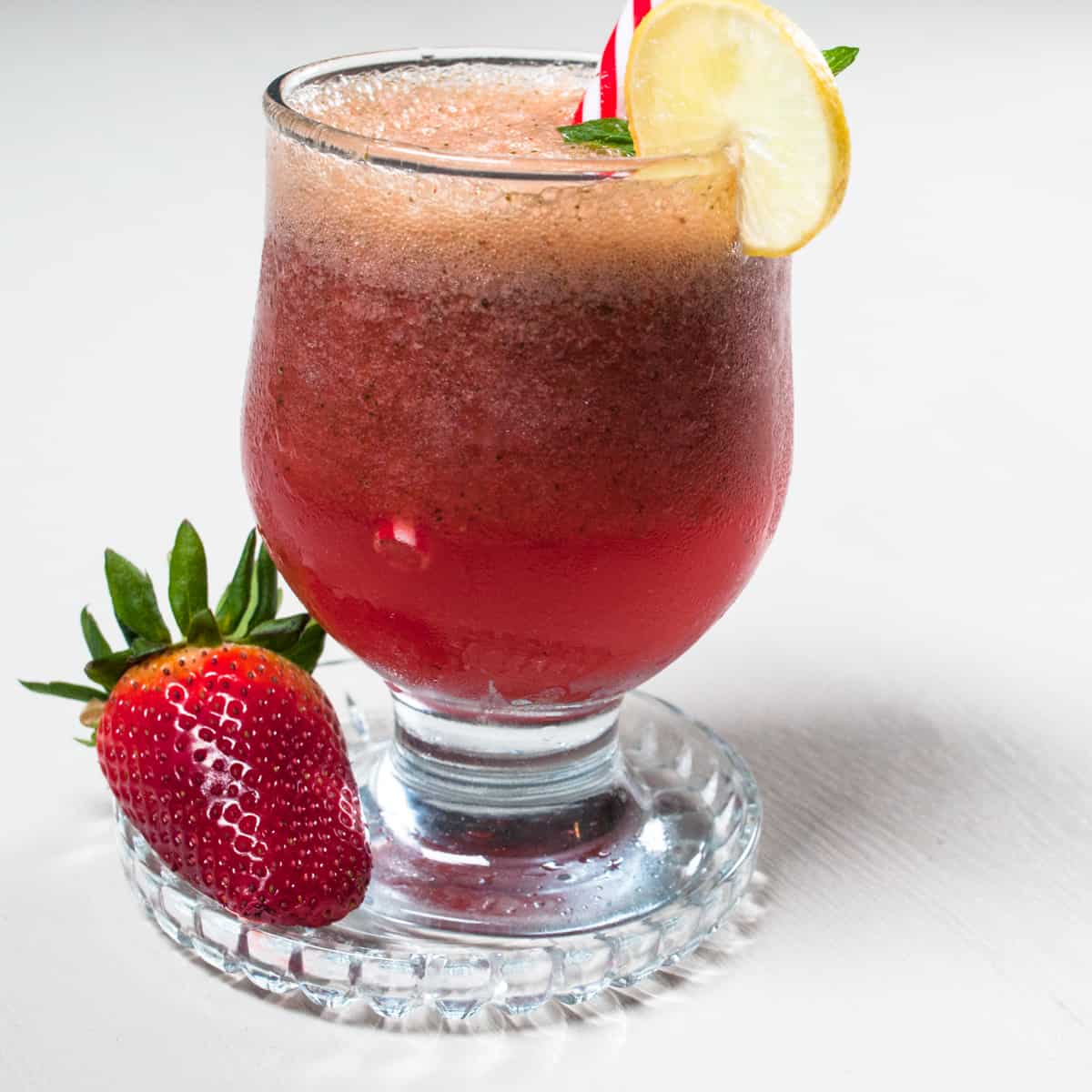 Vitamins abound in strawberries. This Ramadan drink is delicious and tempting. It's a drink that can be stored in the freezer. Strawberry juice can be made ahead of time and frozen. This drink will undoubtedly become a staple in your summer drink routine. This drink can be made with either fresh or frozen strawberries. Get Recipe!
I have also mentioned some of the popular drinks in the Middle East which are abundantly used during Ramadan.
Jallab: The UAE's famous Ramadan Drink: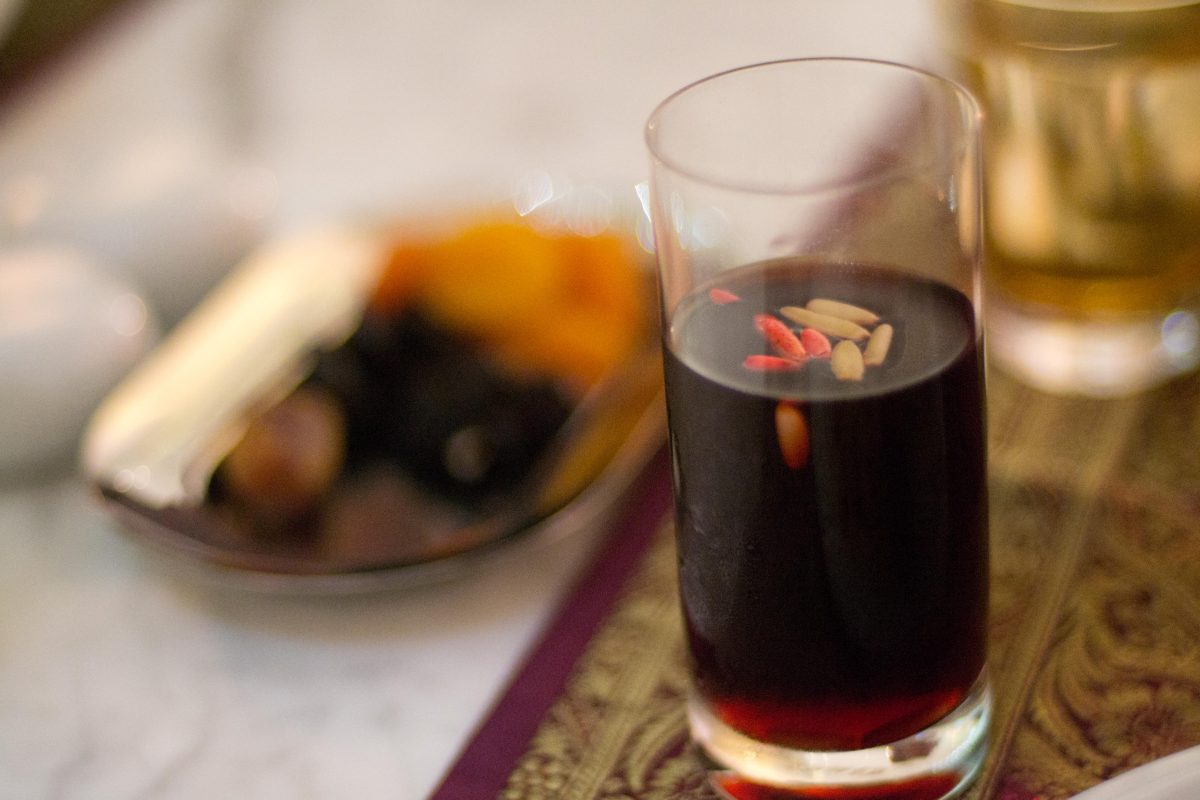 Jallab is a popular drink in the United Arab Emirates and throughout the Middle East. This beverage is a mainstay in most households throughout Ramadan. It's made with dates, grape molasses, and rose water, and it's served with enough ice to keep you cool while keeping you hydrated. Jallab is frequently low in calories, contains no artificial sweeteners, and is easy to swallow.
Kharoub: Egyptian Ramadan Drink:
Kharoub is a traditional Egyptian drink that has gained popularity. It's a popular beverage in the Middle East since it's refreshing, nutrient-dense, and delicious.
Kharoub, also known as carob juice, is abundant in fibre, protein, and antioxidants, making it ideal for Ramadan fasting. Its thick consistency may make it more difficult to drink than other beverages, but it is pleasant and nutritious.
Consider the following:
Moderation. Although many of these drinks are tasty and easily available, that does not mean you should consume excessive amounts of them. Some of the following options may be highly processed, include a lot of preservatives, and contain hidden components. Make sure you're not drinking too much, and that you're only drinking enough to fulfil your hunger while also hydrating your body.
Consistently hydrate:
The key to keeping a healthy and long-lasting fast is to make sure you're obtaining enough energy and resources from your meals and water. It is necessary to eat for enjoyment and pleasure, but it is not as important as keeping excellent health. During iftar and suhoor, make sure you're staying hydrated by drinking water every now and then.
Sugar and preservatives should be avoided:
Water is the finest hydration option. Sweet drinks are almost required throughout Ramadan, as it is a season of being closed with loved ones. However, this does not imply that you should ignore your diet. Sugar consumption should be kept to a minimum. Many of these sugary drinks include a lot of both manufactured and natural sugars. Make an effort to keep your intake consistent. You want to finish Ramadan the same way you began it. Don't stray from your healthy eating practices.
http://pakistanifoodbox.com/2021/09/21/the-best-kitchen-items-utensils-gadgets-of-2021-available-on-amazon/