Although Turkey is known for its kebabs, such a popular meal is only the beginning of Turkish Food Cuisine.  The rich and varied cuisine of the European destination, which spans more than 300,000 square miles, is partly due to its geography. A rich and diverse table is made possible by the lush plateaux and plains created by now-extinct volcanoes, snow-capped mountains, and swift-moving rivers. There are delicacies from the Mediterranean Coast made with olive oil, decadent pastries from central Anatolia, and delicately spicy tastes from the east and southeast, and those are only the beginning.
Less spice is used in traditional Turkish cuisine in favour of delectable, fresh ingredients rolled, kneaded, moulded, and cooked to perfection with tender loving care and a passion for the cuisine. Turkish people are so passionate about food that they even compose songs about it, such as Baris Manco's "Dominates, Biber, pelican," which is Turkish fo  "Tomatoes, Pepper, and Eggplant."
Here are the best 15 delicious Dishes from Turkish Food Cuisine:
Turkish Doner Kebab:
Döner is only one type of kebab available in Turkey. On a rotisserie, meat and fat are layered to create a massive cylinder. It is progressively rotated while cooking vertically. As it turns, the outside portions are cooked, and they are then finely shaved. With lavash bread, the thin slices are presented as a sandwich or a wrap. An excellent doner kebab's flavour is greatly influenced by the following:
the meat's quality (lamb or beef)

how much fat is in the meat and how slowly it is cooked
Even though doner is frequently served with a variety of sauces and sides these days, a high-quality, mouthwatering döner kebab may be enjoyed on its own.
For Turkish Doner Kebab Recipe Click Here
Turkish Kavurma: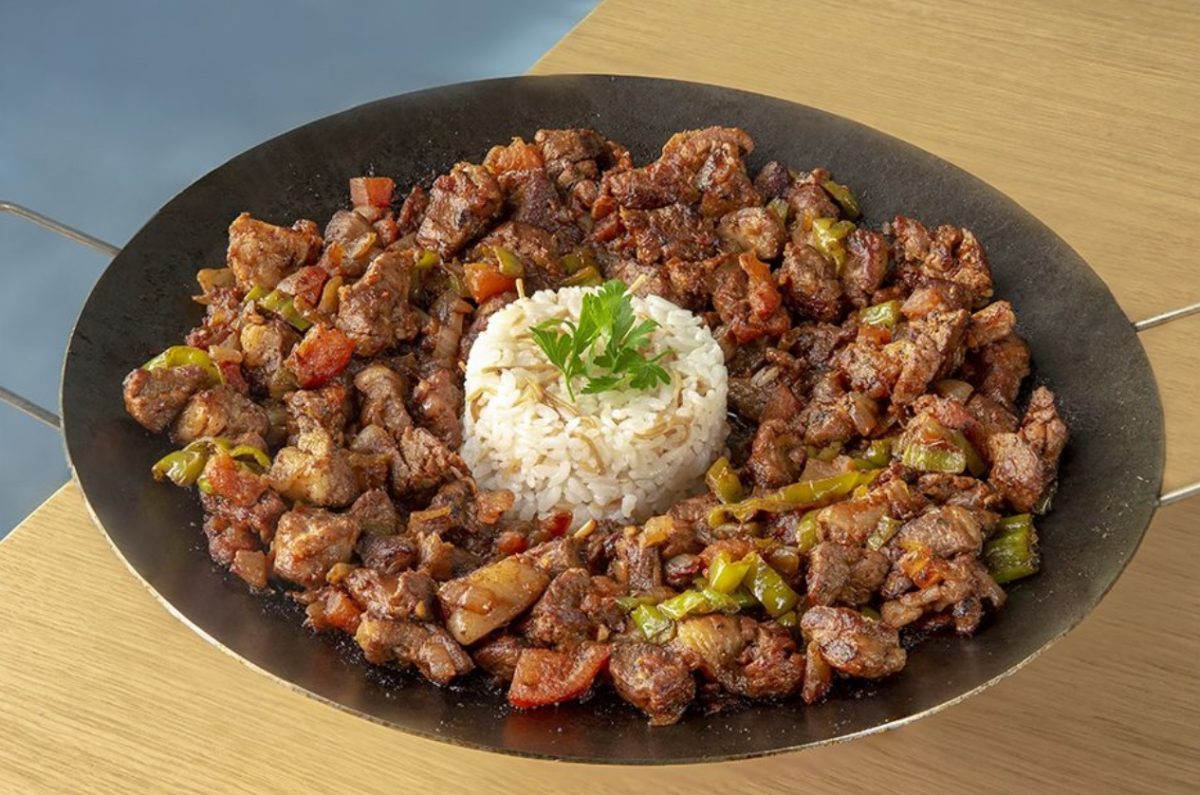 Cooking meat in its juices and fat has been a method of preserving meat for generations, and given the Turks' nomadic background, it is no wonder that they improved it over time. While many people make this meal to eat right away – after all, who can resist wonderfully cooked meat?
It may be stored for several months. The consistency and characteristic of a wonderful kavurma, at least according to Turks, is when it melts in your tongue like lokum, often known as Turkish pleasure in English.
To get the best Turkish Kavurma Recipe Click Here
Turkish Testi Kebab: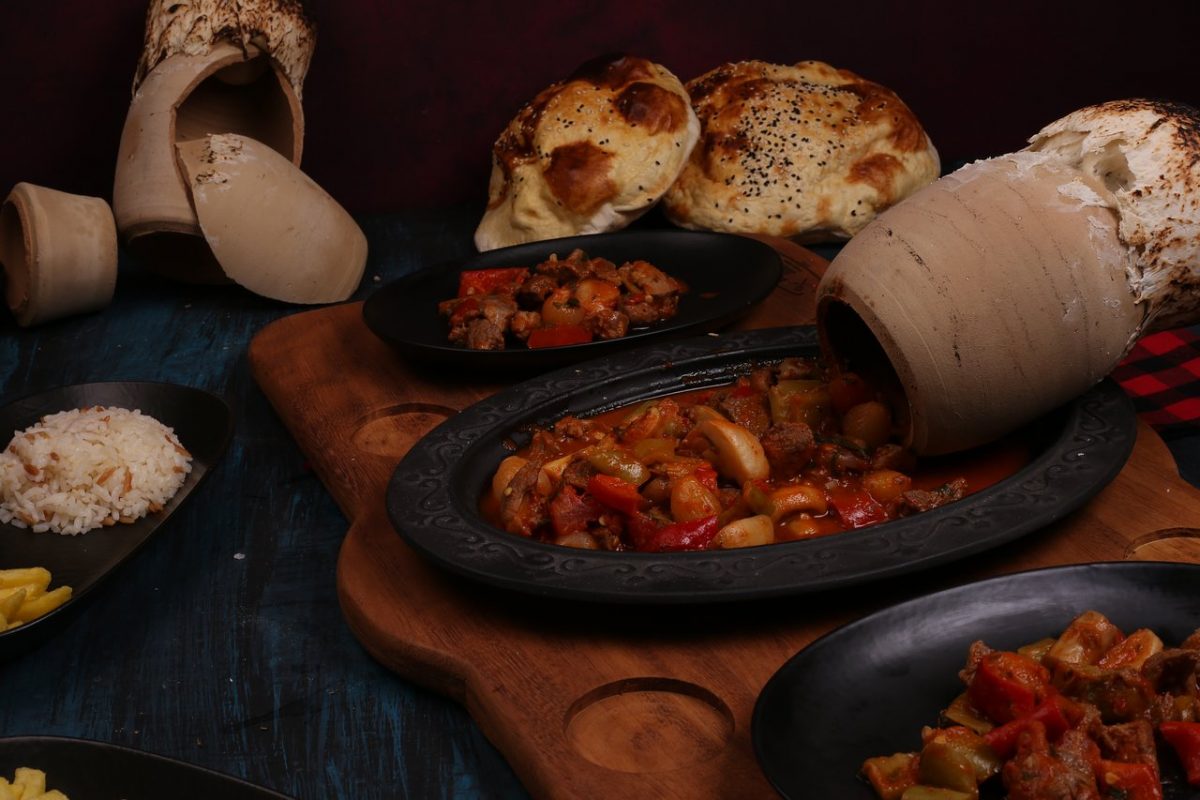 The pottery manufactured in Avanos utilising red clay from the renowned Kizilirmak River is a speciality of the Nevsehir area. The steak, tomatoes, bell pepper, garlic, and a knob of butter are first placed into the clay jug. The jug is then put in a wood-burning oven after having its opening sealed with a potato slice that has been peeled and coated in aluminium foil. Once the food is prepared, the cook must use a tiny hammer and hold the alfoil-covered top in one hand while cracking open the container. The secret is to shoot at the narrow line that circles the vessel's body three-quarters of the way up.
For Turkish Testi Kebab Recipe Click Here
Ezogelin Soup/Corba:
This meal is said to have been created by Ezo, a lady who was unhappy in her marriage and who created it in an effort to appease her mother-in-law.
Red lentils, tomato sauce (tomato paste — sweet or hot), grated fresh tomatoes, and onions were the ingredients she used to create a zingy soup that was garnished with dried mint and pul biber (chilli flakes).
Even though there is no evidence that it did, brides-to-be still choose the dish EzoGelin, which is roughly translated as "bride Ezo" and comes from a little hamlet close to Gaziantep.
Turkish Saksuka: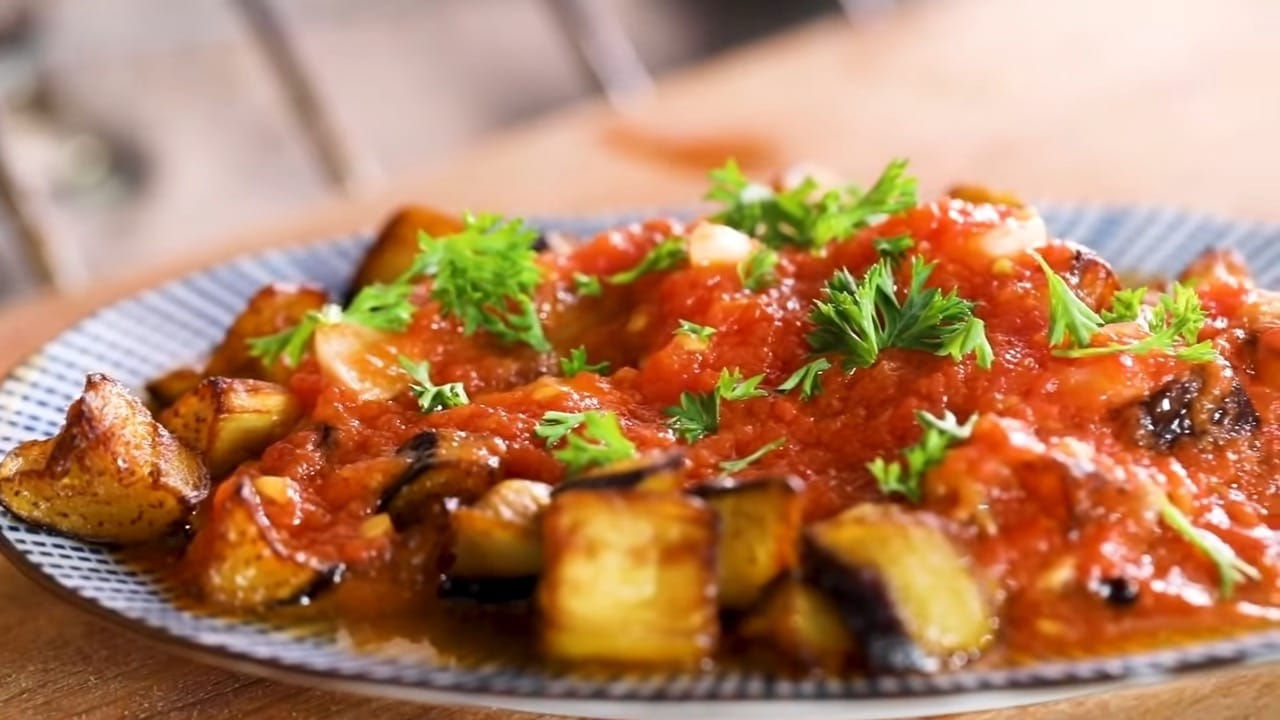 Zeytinyagli yemegi, or meals cooked in olive oil, are a large part of Turkish cuisine and include a wide variety of vegetable dishes. Green beans, artichokes, and, of course, eggplants are among the vegetables that make up the majority of the dishes. Turkish Sasuka is among the most delicious eggplant dishes. Cubes of green meat with smooth purple skin are cooked with tomatoes, garlic, zucchini, and varying amounts of chilli, depending on where in Turkey the dish is created.
Turkish Kisir Salad: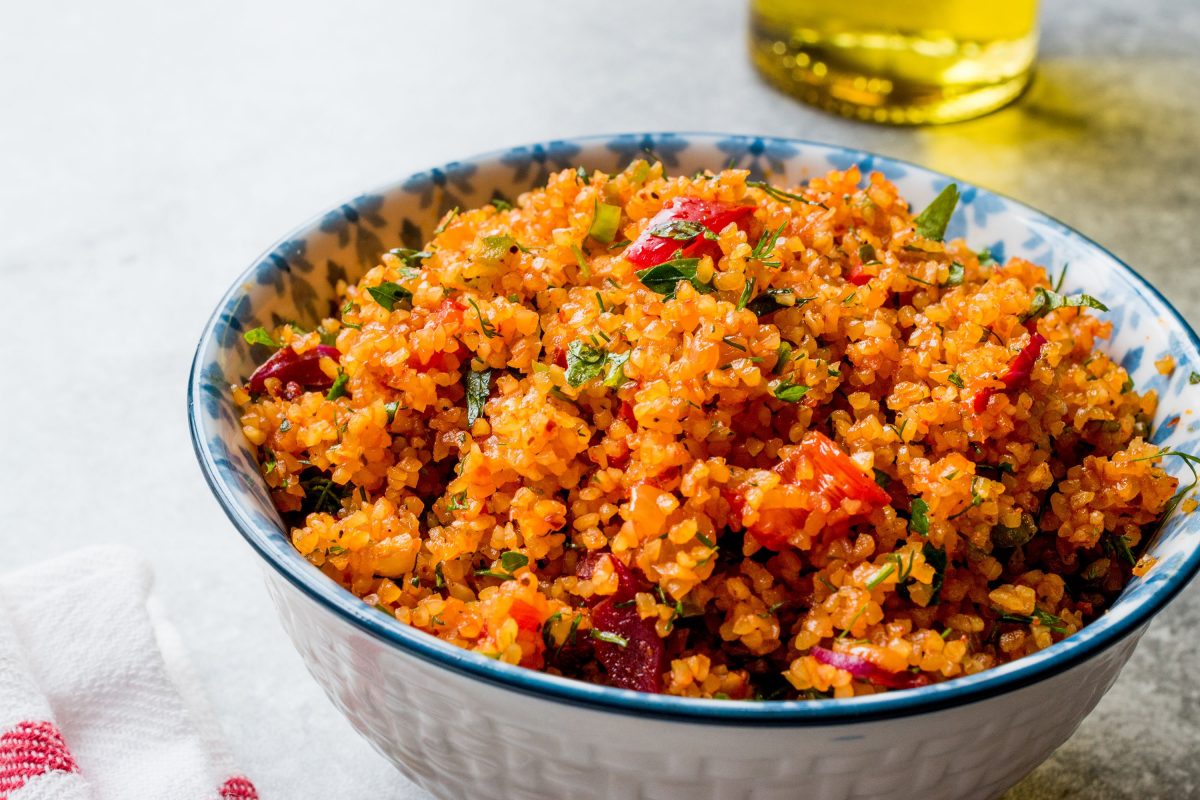 Kisir is a salad comprised of tomatoes, garlic, parsley, mint, and fine bulgur wheat. There are several variations from all around Turkey, but the Antakya variety has pul biber and 'nar eksisi' (sour pomegranate molasses) (hot red chilli flakes). The southerners like the heat.
Mercimek Kofte (Lentil Balls):
Recognized as belluh by residents of Diyarbakir, mercimek kofte is a delectable vegetarian dish.  They are offered in convenient bite-sized portions and are made with red lentils, fine bulgur, salt, finely chopped onion, scallions, tomato, 'aci biber salca' (hot red pepper paste), and crushed cilantro. Simply place one of these tasty morsels on a lettuce leaf, splash some lemon juice on top, roll it up, and enjoy.
Turkish Stuffed Grape Leaves (Yaprak Sarma):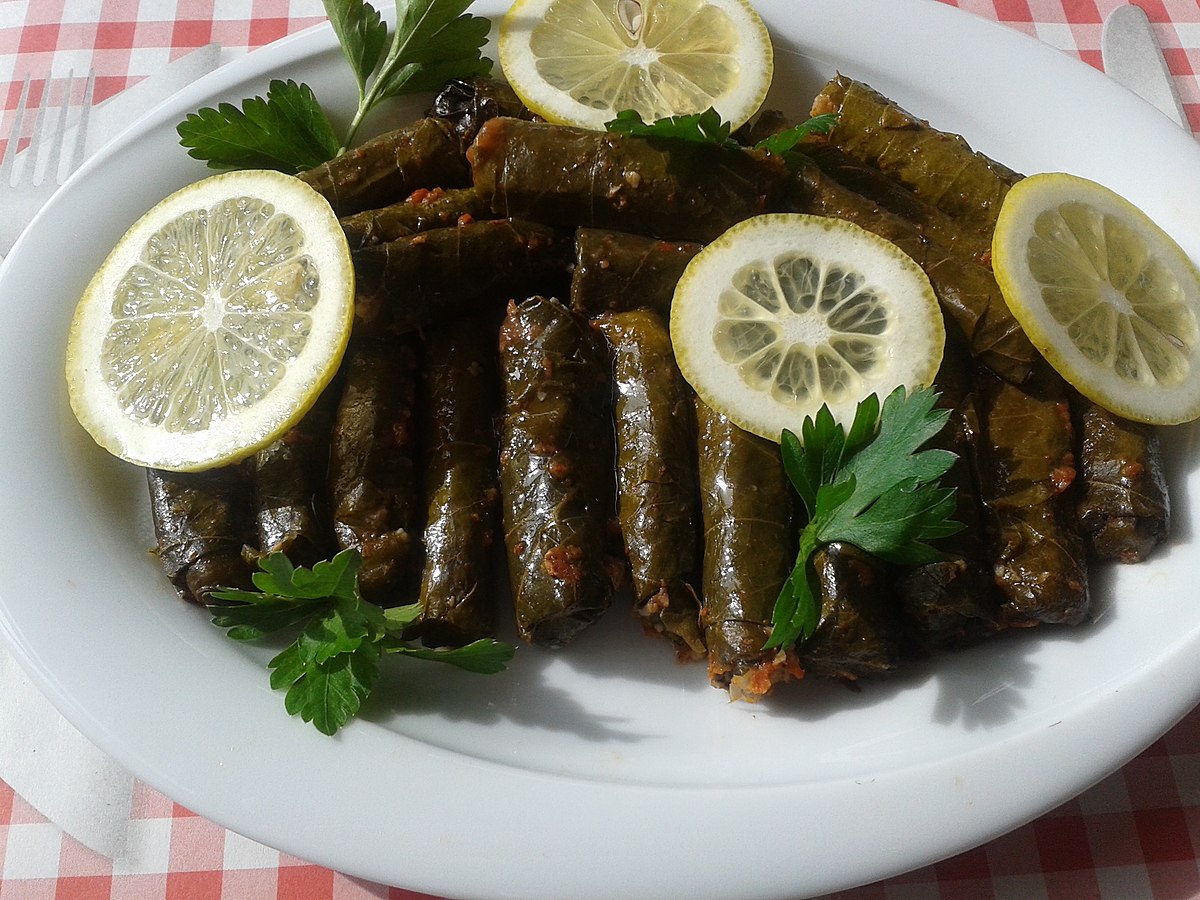 Yaprak dolma is prepared by the Spartans using rice, tomatoes, a lot of parsley, onions, garlic, tomato paste, olive oil, black pepper, salt, and water. On a vine leaf, a tablespoon of this material is put, folded in, and then meticulously rolled by hand into small, orderly cylinders. Although most street vendors sell leaves, the nicest ones come from a neighbour's tree and are typically harvested around midnight. Turkish Aegean cuisine includes Yaprak dolma, which occasionally includes a dash of cinnamon as a tribute to the Rum people, Greeks who were born in Turkey.
Inegol Kofte:
In Turkish cuisine, meatballs are much more than simply meatballs. Each fashion provides a special serving of history. One of the most well-known was created by Mustafa Efendi and is called Inegol kofte. He moved to Inegol in northwest Turkey in the 19th century after leaving Bulgaria. His mixture simply contains ground beef or lamb, breadcrumbs, and onions, unlike other Turkish koftes.
Iskander Kebabs: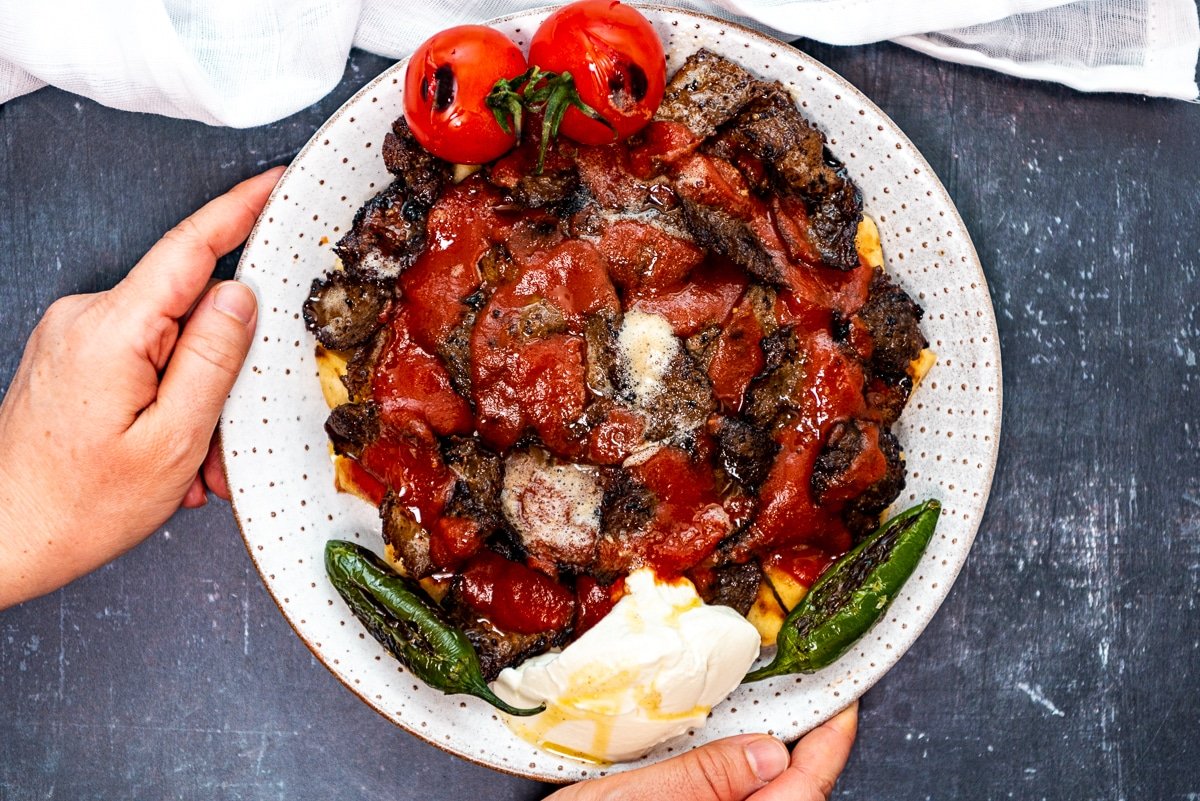 Bursa, which is in northwest Turkey, is well-known for three things: silk, the Uludag ski resort, and an Iskender-style kebab. This meal was reportedly initially prepared for labourers in the city's Kayhan Bazaar in 1867 by a guy with the same name. Doner meat is thinly sliced and served with tangy yoghurt, grilled tomato, and green peppers. It is then coated in freshly produced tomato sauce and christened with a splash of sizzling melted butter.
Turkish Cag Kebabs: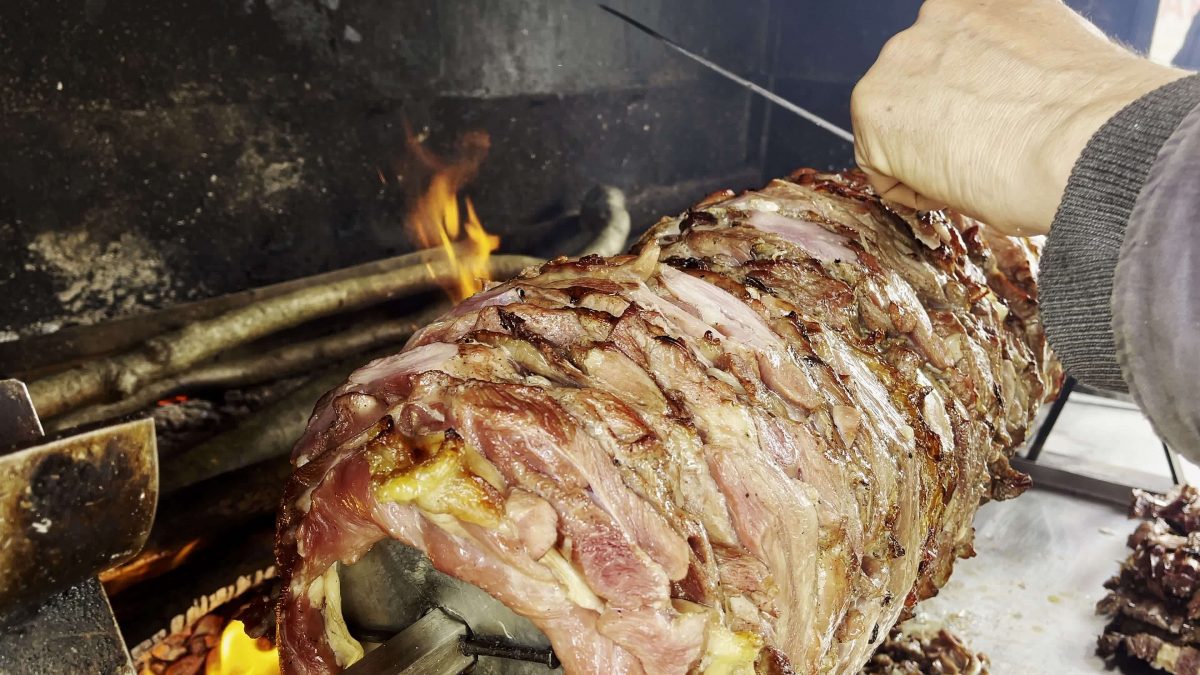 The residents of Erzurum are quite serious about their meat. They value a hot and delicious lamb cag kebab so highly that they are willing to wait more than 12 hours for a piece. The meat is first covered with a mixture of chopped onions, salt, and black pepper, and allowed to marinade for 30 minutes. It is then put onto a long skewer and roasted over a wood fire in a horizontal fashion.
Even while cag kebab is delicious on its own, it is also served with slices of tomato, white onion, and long, thin green peppers known as sivri, all wrapped in flat lavas bread.
Turkish Pide:
The Black Sea region produces some of the best pide, which is a firm favourite among Turks. These dough balls are stuffed with a variety of fillings and then stretched out into an extended base. The dish with the most fans is sucuklu yumurta, which combines spicy Turkish sausage, eggs, and kasar (yellow sheep cheese). However, ispanakli kasar, which combines spinach and cheese, is just as tasty. What distinguishes pide as a winner is a crust. A wood-fired oven's high-temperature results in a crisp, crispy foundation that is perfect for all kinds of food.
Delicious Turkish Lahmacun: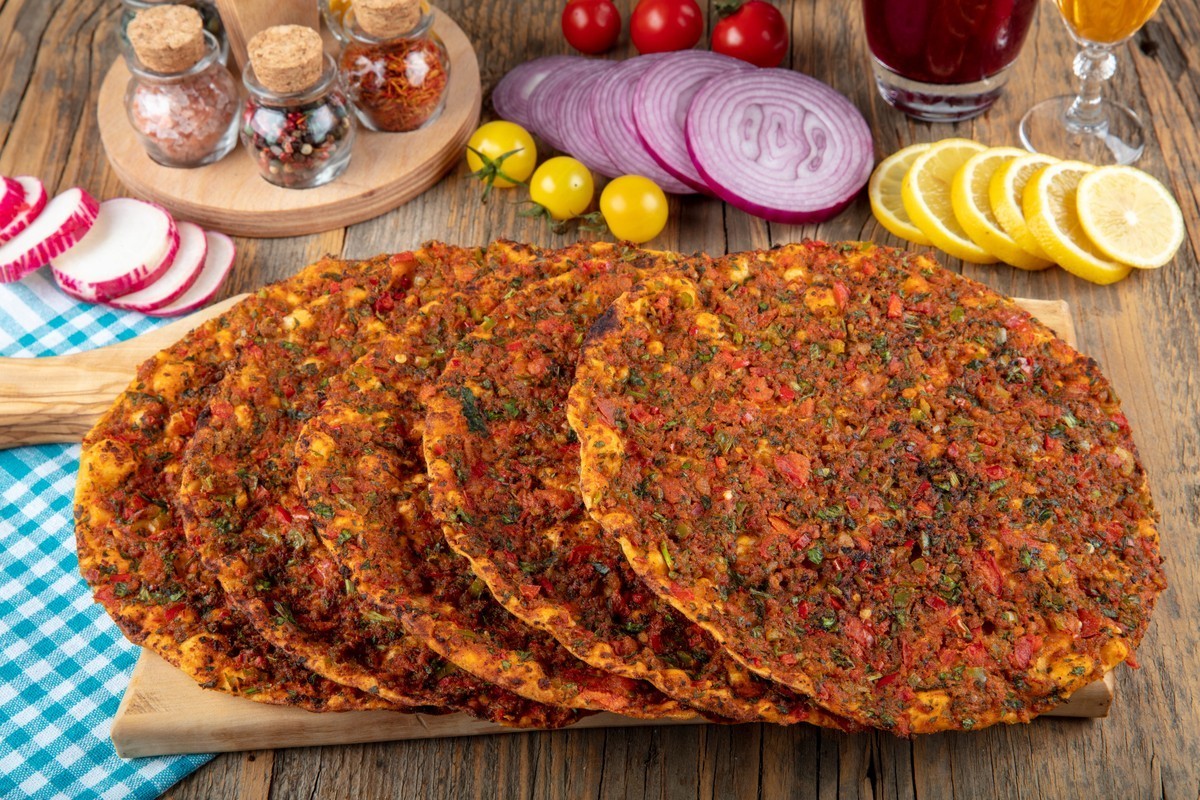 Lahmacun derives its name from the Arabic term Lahm-i acinli, according to Ottoman explorer Evliya Celebi, who travelled much in the 17th century. It's a kind of pastry created with ajin, or paste, and Lahm, or meat in Arabic. The paste, which may be made spicy upon request, consists of low-fat mince combined with tomato paste, garlic, and spices spread over a thin ring of pita bread. Turks have been eating this meal for more than 300 years; it is often served with fresh parsley and a splash of lemon juice.
Turkish Creamy Dundurma: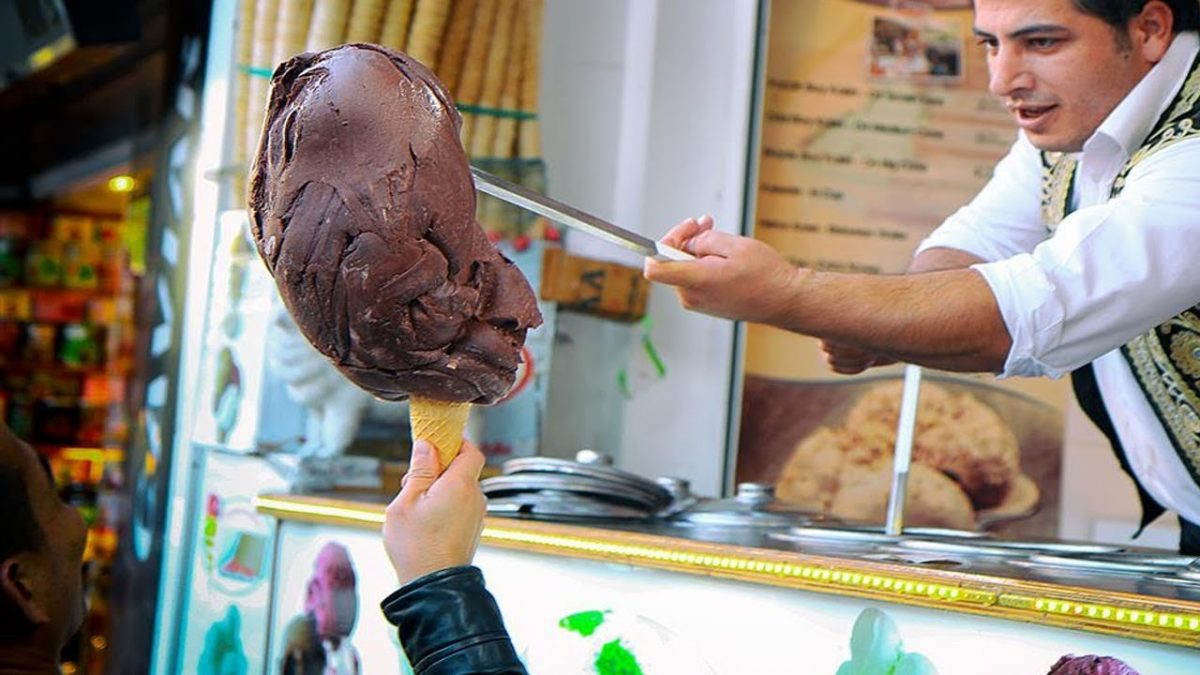 Where can one locate ice cream that is suitable for fork and knife consumption? Naturally, in Kahramanmaras, is the location of the legendary dondurma in Turkey. Traditional dondurma is produced using milk and the two unique components sahlep and mastic, which translate to "chilling" in Turkish. Sahlep, an orchid-derived flour, gives the ice cream a silky, smooth finish, while mastic, a natural gum, gives it a distinctive chewiness.
Turkish Lokma: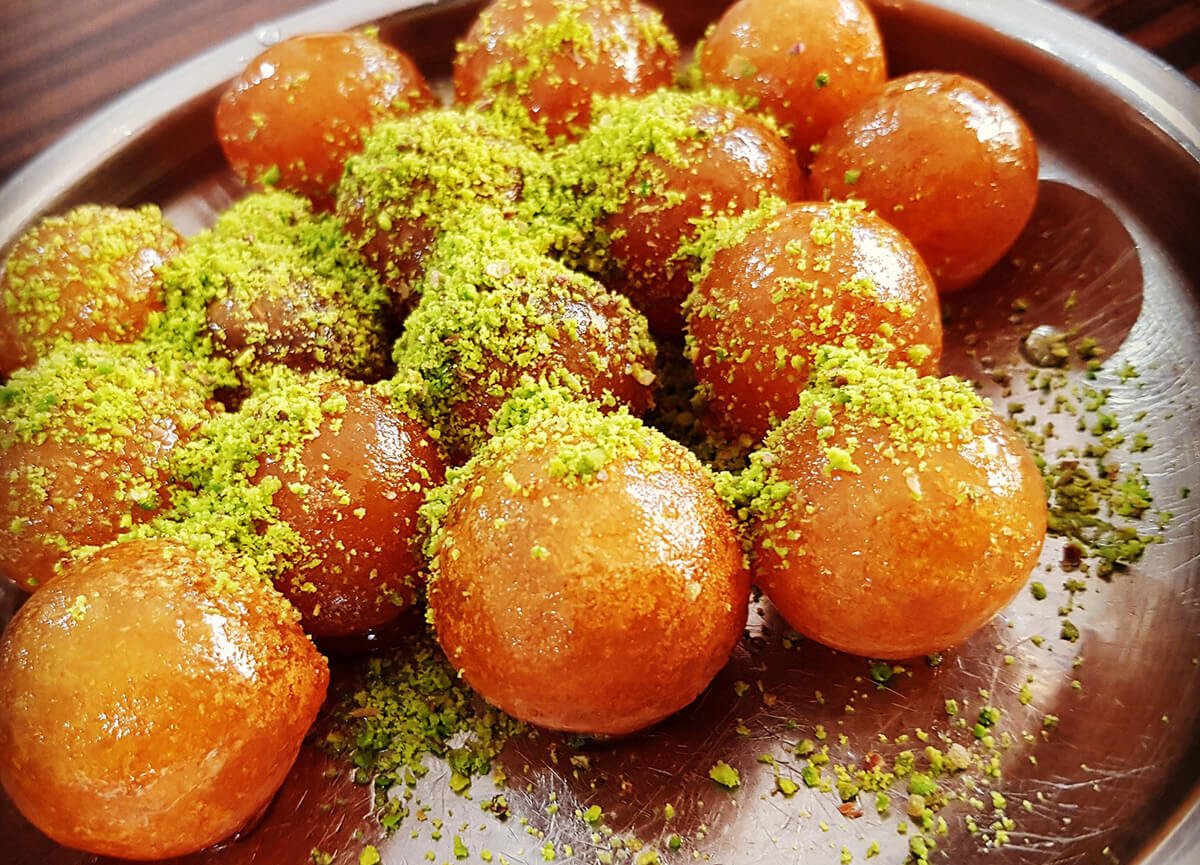 Lokum, often called Turkish Delight in English, has a long history. It wasn't popular with the Ottoman sultans, nevertheless, until the middle of the 19th century. Corn starch was created at that time, and Istanbul confectioner Haci Bekir added it to the ingredients list. It never ceases to amaze me how this straightforward mixture of water, starch, and sugar, when heated together, creates exquisite cubes flavoured with rose water, pistachio, and other flavours.
For authentic Turkish Lokma Recipe Click Here