Mutton champ or Mutton ribs is a popular and best delicacy of Pakistani desi foods. Bakra champ is the name of Mutton champ in Urdu. This champ is mostly made in BBQ style or other words by braising, smoking, grilling, skewing, and shallow frying on a 'Tawa' or in the deep fryer. Basically, this dish is made up of meat of mutton, particularly mutton ribs. However, ribs can be cook separately by cutting them or can be prepared as a whole rib cage. It's a roasted meat dish and here in Pakistan people love roasted meat dishes. Bakra champ is an all-time favourite desi dish mostly in the Punjab province of Pakistan. But this mutton dish is basically originated from the North West Province of Pakistan.
However, this type of cooking ribs is also very famous in other countries like Great Britain, some European countries, and in the United States of America as well. This mutton recipe is mostly served with chilli sauces but it can also be eaten with green Chatni.
Taste of Mutton Champ:
As I mentioned above that Bakra champ is the best delicacy of Pakistan. Its taste is amazingly yummy and unforgettable. This Roasted dish is a part of every event and celebration in Pakistan. To be precise Bakra champ is the most prominent dish because of its taste. The richness of spices and the smoke of coal enhance its taste too. However, it can be cook and server in roadside Dabhaz to silver spoon restaurants.
Recipe of Mutton Champ :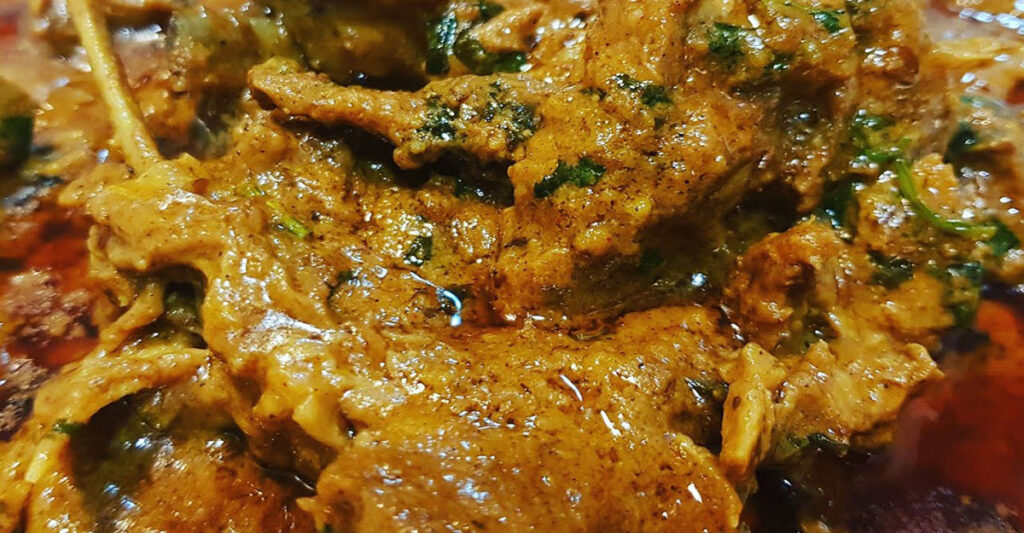 There are so many ways and recipes in traditional Dhabas to make champ. Some restaurants prefer to make champ directly on coal and some are used to make it in Oven or the pan. For households, Pakistanifoodbox provides an authentic and delicious recipe.  However, I'm going to mention a simple and easy made mutton champ recipe here. In this recipe, after margination of meat, you can cook wither on burning coal or in the pan. However, The choice is totally yours. I'm going to mention a pan-oriented recipe that is very simple and easy to make.
Story with Mutton Champ:
I have mentioned somewhere else on this site that Jay Palfrey experiences many Pakistani dishes during his visit to Pakistan. Jay Palfrey is a British YouTube vlogger; you can find more details about Jay in the specified Article. However, when Jay was on the way to explore Pakistan, he got a chance to had some food from a Lahori Restaurant. Mutton champ was one of the dishes that he ordered. Before taking the first bite of champ Jay express his feelings about the champ's aromatic look. One can easily see enthusiastic expressions in his particular video.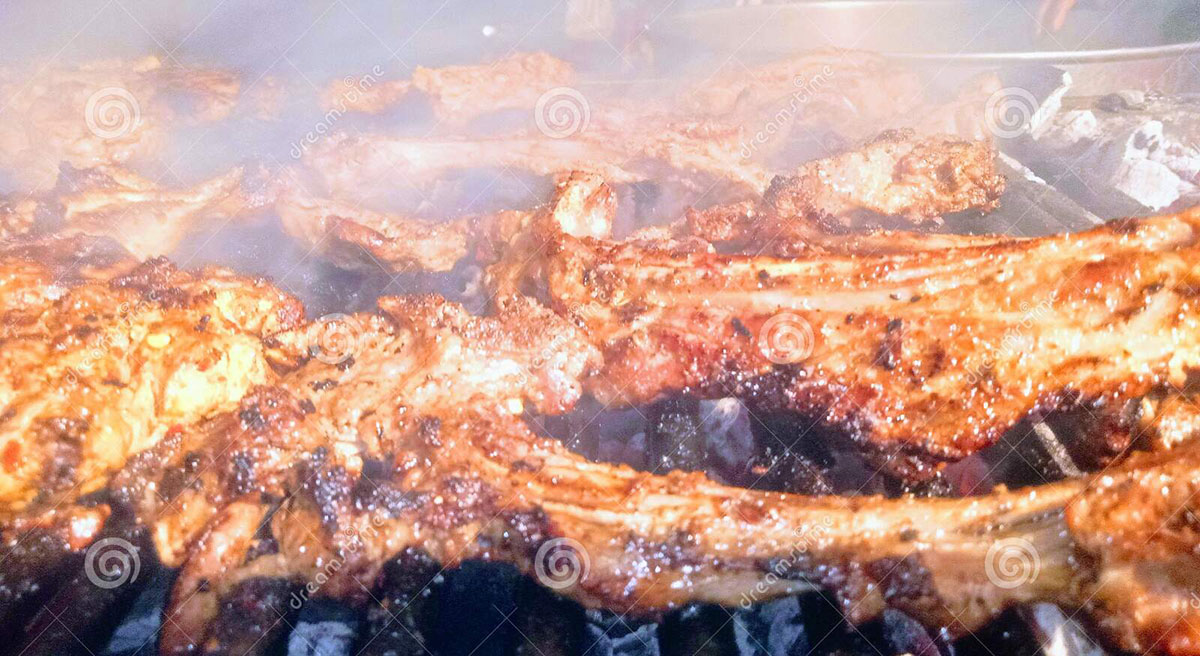 When he takes the first bite of a champ he says, by closing his eyes, this is the best mutton dish that he ever had. This is so juicy and amazingly yummy and its stuffed masala taste enhance its flavour to another level. This is the real beauty of Pakistani food. These are Jay Palfrey's words about Bakra champ. However, this makes my mouth watering and reminds me of my own memories with Bakra champ. YUMMY!
Major Ingredients:
CREDIT: Food Fusions